Screening Tenants Similarly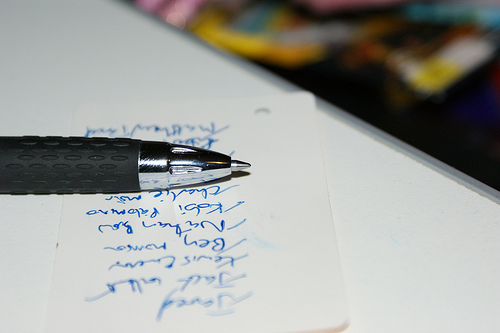 photo credit: diongillard


Screening your prospective tenants needs to be taken seriously and treated like a job. You need to follow the same screening procedure for each applicant and document your work. These steps are not only important for you to make sure you're getting the right sort of tenant but they're important protection against discrimination suits.


Have each prospective tenant fill out the same application. If you're going to use a generic form, make sure the questions are compliant with local and state laws and are the questions you need answered.

When it comes to personal interviews, be familiar with the discrimination laws in your area. If you ask if a couple is married, this can be considered discrimination if they don't get the apartment. Similarly, if you ask a handicapped person about their disability this can also set you up for a discrimination suit.

Your leg work must also be completed in a fair and equal manner. Contact references and run credit checks on all applicants. Keep notes on your reference calls and keep credit information, especially if this is the reason you decide not to rent to this applicant.

Finally, treat everyone with professional courtesy at all times. Don't give them a reason to look for flaws in the way you handled the situation but let them know the steps in the process and how long it will take and then be honest with them on your decisions.
Find Property Managers Near You
Select Property Type
Single Home or Condo (Valued up to $300K)

Single Home or Condo ($300K to $500K)

Single Home or Condo ($500K to $1 Million)

Single Home or Condo (Over $1 Million)

Multi-Family (2-4 units)

Multi-Family (5-19 units)

Multi-Family (20-99 units)

Multi-Family (100+ units)

Homeowners Association (2-49 units)

Homeowners Association (50-99 units)

Homeowners Association (100+ units)

Condominium Association (2-49 units)

Condominium Association (50-99 units)

Condominium Association (100+ units)

Retail (Up to 9,999 sqft)

Retail (10,000 - 100,000 sqft)

Retail (100,000+ sqft)

Office (Up to 9,999 sqft)

Office (10,000 - 100,000 sqft)

Office (100,000+ sqft)

Warehouse/Distribution (Up to 100,000 sqft)

Warehouse/Distribution (100,000+ sqft)

Light Manufacturing (Up to 100,000 sqft)

Light Manufacturing (100,000+ sqft)

Parking Garage

Biotech/Mission-Critical

Vacation (1-2 units)

Vacation (3+ units)

Other Associations (Hotel, Resort etc.)

Mobile Home Community