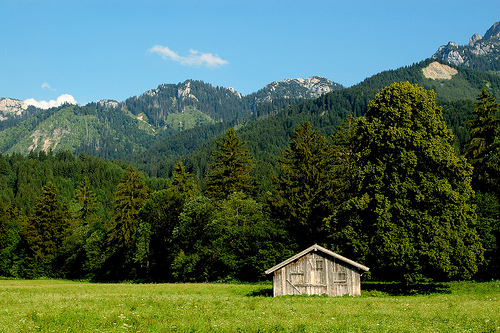 photo credit: storem


For some people the country life is the only life worth living.? For others, getting rid of that rural property is a dream. Selling rural real estate isn't always easy and in a depressed real estate market it's very difficult, almost impossible. If you want to make this sale you may have to be a little proactive.

Contact your neighbors and let them know you're preparing to sell, it's not uncommon for rural neighbors to want to expand their land and purchasing a neighbor's property is an excellent way to do just that.

Advertising is also a necessity when you're selling rural lots. You're just not going to get the drive by traffic that you would in the city or a suburban area so it's more important than ever to get the word out. Use the internet to your advantage and reach out to people across the country who may be interested in getting back to the good life.

If you're going to enlist the help of a realtor to help you move your rural property then you want to find someone who specializes in your type of property. Not only will they know more tricks that will help you get the audience you want, but they'll also have more contacts that may be looking for rural property.
Find Property Managers Near You
Select Property Type
Single Home or Condo (Valued up to $300K)

Single Home or Condo ($300K to $500K)

Single Home or Condo ($500K to $1 Million)

Single Home or Condo (Over $1 Million)

Multi-Family (2-4 units)

Multi-Family (5-19 units)

Multi-Family (20-99 units)

Multi-Family (100+ units)

Homeowners Association (2-49 units)

Homeowners Association (50-99 units)

Homeowners Association (100+ units)

Condominium Association (2-49 units)

Condominium Association (50-99 units)

Condominium Association (100+ units)

Retail (Up to 9,999 sqft)

Retail (10,000 - 100,000 sqft)

Retail (100,000+ sqft)

Office (Up to 9,999 sqft)

Office (10,000 - 100,000 sqft)

Office (100,000+ sqft)

Warehouse/Distribution (Up to 100,000 sqft)

Warehouse/Distribution (100,000+ sqft)

Light Manufacturing (Up to 100,000 sqft)

Light Manufacturing (100,000+ sqft)

Parking Garage

Biotech/Mission-Critical

Vacation (1-2 units)

Vacation (3+ units)

Other Associations (Hotel, Resort etc.)

Mobile Home Community