Social media marketing key for property management firms in 2012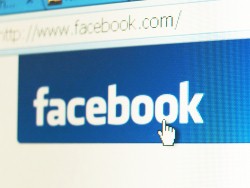 Though there are arguably several top-notch ways to market rental properties, multifamily marketing consultant Kate Good states social media is the chief tool property management companies and other industry members should be utilizing to get word out about their residences.

Good divulged some expert marketing tips during a webcast sponsored by Multifamily Insiders, according to Multi-Housing News, much of which related to the necessary adaptation to social media this year.

One premier way in which property managers and owners can market their units and convert leads into tenants is staying tuned in to the conversation online, particularly on the most popular social media sites - Facebook and Twitter.

"Make sure you know what's being said - reputation is everything right now," said Good, according to MHN.

Aside from social media, though, Good added that a significant amount of time should be spent with more traditional marketing outlets, such as press releases.

With budgets tightening for many apartment industry members this year, ensuring you're implementing the right marketing strategy should be a main priority.
Find Property Managers Near You
Select Property Type
Single Home or Condo (Valued up to $300K)

Single Home or Condo ($300K to $500K)

Single Home or Condo ($500K to $1 Million)

Single Home or Condo (Over $1 Million)

Multi-Family (2-4 units)

Multi-Family (5-19 units)

Multi-Family (20-99 units)

Multi-Family (100+ units)

Homeowners Association (2-49 units)

Homeowners Association (50-99 units)

Homeowners Association (100+ units)

Condominium Association (2-49 units)

Condominium Association (50-99 units)

Condominium Association (100+ units)

Retail (Up to 9,999 sqft)

Retail (10,000 - 100,000 sqft)

Retail (100,000+ sqft)

Office (Up to 9,999 sqft)

Office (10,000 - 100,000 sqft)

Office (100,000+ sqft)

Warehouse/Distribution (Up to 100,000 sqft)

Warehouse/Distribution (100,000+ sqft)

Light Manufacturing (Up to 100,000 sqft)

Light Manufacturing (100,000+ sqft)

Parking Garage

Biotech/Mission-Critical

Vacation (1-2 units)

Vacation (3+ units)

Other Associations (Hotel, Resort etc.)

Mobile Home Community