Some investors losing interest in mass apartment purchases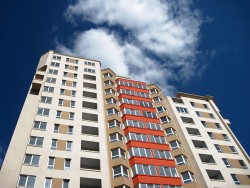 With rent growth slowing down for the first time in more than a year and property prices standing still in many markets, investors across the nation are becoming hesitant to make new purchases, according to a report.

Findings from Real Capital Analytics show that last year's near-record levels for apartment prices and interest appear to be fading in early 2012.

Andrew McCulloch, an REIT analyst with research firm Green Street Advisors, told MarketWatch that the peak of rent prices is likely "in the rear-view mirror."

Additionally, Lazard Asset Management portfolio manager Jay Leupp told the news source investment in residential rental properties would've yielded some substantial returns in late 2010 and 2011. Today, though, sentiment is dying down a bit.

"Eighteen months to two years ago, you really could have owned apartments in any major U.S. city and made very attractive returns," said Leupp, who added that "we are being more cautious of the apartment investments that we make" and diversifying portfolios.

The nation's capital is one market where numerous apartments are scheduled to come online this year, according to MarketWatch. Because of this high number of units in Washington, D.C., rental managers may want to turn their attention to the metro area for business.
Find Property Managers Near You
Select Property Type
Single Home or Condo (Valued up to $300K)

Single Home or Condo ($300K to $500K)

Single Home or Condo ($500K to $1 Million)

Single Home or Condo (Over $1 Million)

Multi-Family (2-4 units)

Multi-Family (5-19 units)

Multi-Family (20-99 units)

Multi-Family (100+ units)

Homeowners Association (2-49 units)

Homeowners Association (50-99 units)

Homeowners Association (100+ units)

Condominium Association (2-49 units)

Condominium Association (50-99 units)

Condominium Association (100+ units)

Retail (Up to 9,999 sqft)

Retail (10,000 - 100,000 sqft)

Retail (100,000+ sqft)

Office (Up to 9,999 sqft)

Office (10,000 - 100,000 sqft)

Office (100,000+ sqft)

Warehouse/Distribution (Up to 100,000 sqft)

Warehouse/Distribution (100,000+ sqft)

Light Manufacturing (Up to 100,000 sqft)

Light Manufacturing (100,000+ sqft)

Parking Garage

Biotech/Mission-Critical

Vacation (1-2 units)

Vacation (3+ units)

Other Associations (Hotel, Resort etc.)

Mobile Home Community