How to be a Successful Property Manager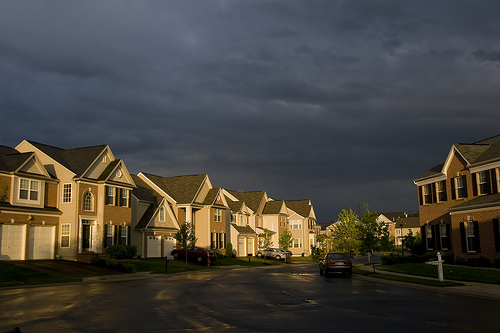 photo credit: Phil Romans


Property management is a popular career these days and starting your own business isn't very difficult but being successful is more challenging.

Let's assume you have all your credentials, have experience and are fully qualified, willing and able to own your very own property management company. Now, it's time to let people know about you.
Advertise.
Take out ads in your local newspaper, send mailers to builders and property owners. Find a way to tout your business and hit the right market to let them know you?re out there and available.


Join.
Join your local Chamber of Commerce as well as any and all professional organizations you can get in. The people you meet should be your new best friends, they can give you business, future leads, free publicity and valuable information.


Internet.
It's the internet age and having a good website creates trust, builds client relationships, and draws people to you. If you're not great with computers then invest a little to get a good looking, informative site that establishes you as a credible and reliable property manager.

Remember that it's your business and no one is going to make it successful but you.
Find Property Managers Near You
Select Property Type
Single Home or Condo (Valued up to $300K)

Single Home or Condo ($300K to $500K)

Single Home or Condo ($500K to $1 Million)

Single Home or Condo (Over $1 Million)

Multi-Family (2-4 units)

Multi-Family (5-19 units)

Multi-Family (20-99 units)

Multi-Family (100+ units)

Homeowners Association (2-49 units)

Homeowners Association (50-99 units)

Homeowners Association (100+ units)

Condominium Association (2-49 units)

Condominium Association (50-99 units)

Condominium Association (100+ units)

Retail (Up to 9,999 sqft)

Retail (10,000 - 100,000 sqft)

Retail (100,000+ sqft)

Office (Up to 9,999 sqft)

Office (10,000 - 100,000 sqft)

Office (100,000+ sqft)

Warehouse/Distribution (Up to 100,000 sqft)

Warehouse/Distribution (100,000+ sqft)

Light Manufacturing (Up to 100,000 sqft)

Light Manufacturing (100,000+ sqft)

Parking Garage

Biotech/Mission-Critical

Vacation (1-2 units)

Vacation (3+ units)

Other Associations (Hotel, Resort etc.)

Mobile Home Community