TDFs, investors may benefit from more involvement in REITs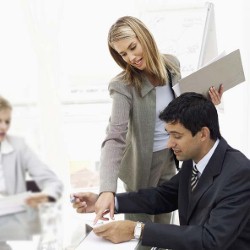 A report indicates that real estate investment trusts add significantly to the strength of retirement portfolios and target-date funds.

Investors and financial managers may wish to investigate and take advantage of these benefits, found through research by Wilshire, the National Association of Real Estate Investment Trusts reports. The study determined that TDF portfolios with REITs ended the 35-year period terminating in 2010 with as much as 10 percent more value than those with no REIT investments, as well as indicating that REITs may lower risks, improve long-term capital appreciation and provide inflation protection.

REITs and TDFs may become more important to investment and retirement saving plans in the future as many Americans strive to prepare for their older years. This report could encourage further involvement in the real estate industry, improving availability of capital through REITs.

Such a change could be helpful as industry stakeholders work to meet high demand for housing, creating opportunities for investors and property management companies. More Americans are choosing to rent housing in recent years, which has drawn much interest to the sector.
Find Property Managers Near You
Select Property Type
Single Home or Condo (Valued up to $300K)

Single Home or Condo ($300K to $500K)

Single Home or Condo ($500K to $1 Million)

Single Home or Condo (Over $1 Million)

Multi-Family (2-4 units)

Multi-Family (5-19 units)

Multi-Family (20-99 units)

Multi-Family (100+ units)

Homeowners Association (2-49 units)

Homeowners Association (50-99 units)

Homeowners Association (100+ units)

Condominium Association (2-49 units)

Condominium Association (50-99 units)

Condominium Association (100+ units)

Retail (Up to 9,999 sqft)

Retail (10,000 - 100,000 sqft)

Retail (100,000+ sqft)

Office (Up to 9,999 sqft)

Office (10,000 - 100,000 sqft)

Office (100,000+ sqft)

Warehouse/Distribution (Up to 100,000 sqft)

Warehouse/Distribution (100,000+ sqft)

Light Manufacturing (Up to 100,000 sqft)

Light Manufacturing (100,000+ sqft)

Parking Garage

Biotech/Mission-Critical

Vacation (1-2 units)

Vacation (3+ units)

Other Associations (Hotel, Resort etc.)

Mobile Home Community