Tennessee rental demand, incomes affecting local apartment market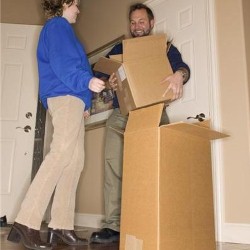 Middle Tennessee's rental markets is experiencing low vacancy rates and some rent growth, putting pressure on area residents as they strive to cope with lower household incomes.

Average monthly rents grew to $790 during the first quarter of 2012, the highest average during the beginning of any year since the economic downturn. This was due to occupancy rates nearing 95 percent, according to the Greater
Nashville
Apartment Association.

At the same time, the organization reports that household incomes have dropped substantially, with 39.1 percent of people in one county spending 35 percent or more of their income on housing in 2009, compared to 27.8 percent in 1999.

Even in areas that have not been posting significant rent growth, some residents are becoming financially hard-pressed. Occupancy rates may drop but are not expected to do so soon, as developers and investors are only now moving to meet the high demand currently exhibited and construction was slow in recent years.

Current conditions may be unsustainable, the Association warns. At the same time, rent growth has been fairly modest, and stakeholders say that it is unlikely prices will drop far as a result.
Find Property Managers Near You
Select Property Type
Single Home or Condo (Valued up to $300K)

Single Home or Condo ($300K to $500K)

Single Home or Condo ($500K to $1 Million)

Single Home or Condo (Over $1 Million)

Multi-Family (2-4 units)

Multi-Family (5-19 units)

Multi-Family (20-99 units)

Multi-Family (100+ units)

Homeowners Association (2-49 units)

Homeowners Association (50-99 units)

Homeowners Association (100+ units)

Condominium Association (2-49 units)

Condominium Association (50-99 units)

Condominium Association (100+ units)

Retail (Up to 9,999 sqft)

Retail (10,000 - 100,000 sqft)

Retail (100,000+ sqft)

Office (Up to 9,999 sqft)

Office (10,000 - 100,000 sqft)

Office (100,000+ sqft)

Warehouse/Distribution (Up to 100,000 sqft)

Warehouse/Distribution (100,000+ sqft)

Light Manufacturing (Up to 100,000 sqft)

Light Manufacturing (100,000+ sqft)

Parking Garage

Biotech/Mission-Critical

Vacation (1-2 units)

Vacation (3+ units)

Other Associations (Hotel, Resort etc.)

Mobile Home Community