The Internet and Finding Homes for Rent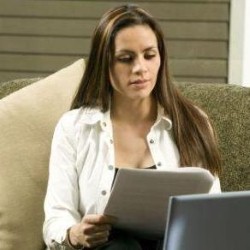 Every day millions of people log on to the Internet and browse the online property rental market. For them, the Internet is a great database, offering access to comprehensive property listings and helping them to find exactly what they are looking for.

The World Wide Web is perfect for rental searches and it's probably going to be so, in the near future. As there are many people interested in homes for rent, a need for a refined search was felt. This is why prestigious rental sites have given customers the possibility of what is known as advanced search. After picking out a state on the map provided and entering several search details, they are able to browse for themselves through a wide variety of rental homes, offering different amenities and accommodations.

There are many reasons why a person might need to rent a property. For example, a lot of people
prefer rental homes
because they do not have enough money to buy a property. Vacation rentals are another situation. They are particularly attractive for those who like to travel and live in comfort without spending a fortune on an expensive hotel suite. They prefer to rent a property, equipped with everything they need and then start their vacation. It is a smart strategy, used by many people and one can find out more details about such properties using the listing services provided by real estate companies.

A rental site allows you to search for any kind of property
including apartments for rent
and at the same time post any property you may want to lease. These websites are meant to provide as much information as possible, serving the demands of a very competitive market, the one of home rentals. In order to find a house for rent online you must take your time and search. The online market is rich in choices, but when an offer sounds too good to be true, it usually is. Trust only reputable companies and go with the ones that offer an extended selection of existing properties for rent.

An effective real estate rentals search engine should help you find out every detail you want to know about various properties. You should have access to details about the property type and search properties according to your price range. Keep in mind that the amenities and accommodations included differ depending on the type of property you are interested in: duplex, apartment, townhouse or condo. You may also want to inquire about the numbers of baths and bedrooms and see further details included in the property's description.

If you're searching for apartments for rent, then be sure to check out if they are furnished or unfurnished. The neighborhood and public transportation vehicles are important, too. The details might include utilities, pet regulations, parking, elevator and balcony related info. You can find out an incredible amount of information about the property you are considering for rent and you can find one through property listings if you still haven?t decided. Homes for rent can be easily found with the help of the Internet and those reliable real estate rentals services. Their goal is to provide consumers the info they need and also access to a list that includes various types of properties.

About the Author
RentNice.com - Home rentals, house for rent, apartments for rent, condos, townhomes, and vacation rentals. Post your own rental ad or view listings for free.
Find Property Managers Near You
Select Property Type
Single Home or Condo (Valued up to $300K)

Single Home or Condo ($300K to $500K)

Single Home or Condo ($500K to $1 Million)

Single Home or Condo (Over $1 Million)

Multi-Family (2-4 units)

Multi-Family (5-19 units)

Multi-Family (20-99 units)

Multi-Family (100+ units)

Homeowners Association (2-49 units)

Homeowners Association (50-99 units)

Homeowners Association (100+ units)

Condominium Association (2-49 units)

Condominium Association (50-99 units)

Condominium Association (100+ units)

Retail (Up to 9,999 sqft)

Retail (10,000 - 100,000 sqft)

Retail (100,000+ sqft)

Office (Up to 9,999 sqft)

Office (10,000 - 100,000 sqft)

Office (100,000+ sqft)

Warehouse/Distribution (Up to 100,000 sqft)

Warehouse/Distribution (100,000+ sqft)

Light Manufacturing (Up to 100,000 sqft)

Light Manufacturing (100,000+ sqft)

Parking Garage

Biotech/Mission-Critical

Vacation (1-2 units)

Vacation (3+ units)

Other Associations (Hotel, Resort etc.)

Mobile Home Community