This year's rental market carrying momentum from 2011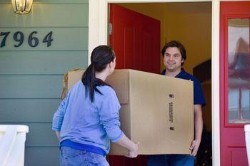 Despite some issues caused by low job growth and stagnant incomes, rents may continue to increase during the coming years in the nation as a whole.

Low supply, high demand and cheap debt made 2011 an exceptional year for the apartment sector, real estate finance firm Green Street Advisors told the National Association of Real Estate Investment Trusts.

The sector experienced about 40 percent returns in the past three years, as Americans flocked to rental properties and chose not to pursue homeownership, and fundamentals remain strong. Rent growth has begun to slow, but is expected to be between 3 and 7 percent. It may be higher in markets that have barriers to new construction.

Those areas which do experience new construction are likely to see rent growth slow faster as supply increases, but the amount of time it takes for construction to finish could delay that result in some cases.

With the limits on supply and the number of single-family homes currently vacant, many experts suggest this year is a good time for rental managers and owners to raise rents, whether they hold apartments of single-family rentals.
Find Property Managers Near You
Select Property Type
Single Home or Condo (Valued up to $300K)

Single Home or Condo ($300K to $500K)

Single Home or Condo ($500K to $1 Million)

Single Home or Condo (Over $1 Million)

Multi-Family (2-4 units)

Multi-Family (5-19 units)

Multi-Family (20-99 units)

Multi-Family (100+ units)

Homeowners Association (2-49 units)

Homeowners Association (50-99 units)

Homeowners Association (100+ units)

Condominium Association (2-49 units)

Condominium Association (50-99 units)

Condominium Association (100+ units)

Retail (Up to 9,999 sqft)

Retail (10,000 - 100,000 sqft)

Retail (100,000+ sqft)

Office (Up to 9,999 sqft)

Office (10,000 - 100,000 sqft)

Office (100,000+ sqft)

Warehouse/Distribution (Up to 100,000 sqft)

Warehouse/Distribution (100,000+ sqft)

Light Manufacturing (Up to 100,000 sqft)

Light Manufacturing (100,000+ sqft)

Parking Garage

Biotech/Mission-Critical

Vacation (1-2 units)

Vacation (3+ units)

Other Associations (Hotel, Resort etc.)

Mobile Home Community