Top Rated San Diego Schools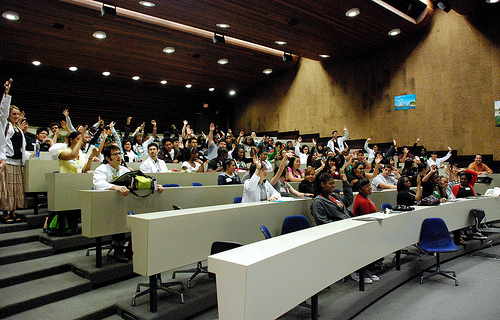 photo credit: D.B. Blas


Schools in the San Diego area are given ratings based on how well their students state standardized test scores are compared to other schools in the state of California. Each grade is rated along with gender, student groups and ethnicity ratings. Other factors include special programs, school culture and quality of the teachers at that school. The best possible rating for a school is 10. Below are the 5 top rated San Diego schools, with each having a rating of 10 out of a possible 10, which makes them GreatSchools according to state standards. The rating for all San Diego schools is a 7.

Adobe Bluffs Elementary School
This school received a rating of 10 which makes it stand out as an excellent school in California since only a few public elementary schools received this high of a rating. Parents rated this school with 4 out of 5 stars, which was based on 13 parent reviews.

Ashley Falls Elementary School
This elementary school was also one of few public elementary schools to receive a rating of 10 in California. This school serves K-6 grade and is located in the Del Mar Union Elementary School District. Parents rated this school with 4 stars out of 5.

Benchley/Weinberger Elementary School
Located in the San Diego Unified School District, this school received a rating of 10. Parents gave this school a rating of 4 out of 5.

Bernardo Heights Middle School
This school offers grades 6-8 and is located in the Poway Unified School District. It received the GreatSchools rating of a 10. Parents rated this school with 4 stars out of 5.

Canyon Crest Academy
This is a public high school located in the San Dieguito Union High School District. This school was given a rating of 10 making it one of the few public high schools to have received this outstanding honor as one of the GreatSchools. Parents rated this school with 4 stars out of 5.

The state of California is under the open enrollment policy. This allows a child to attend any school in their district which includes charter schools when space is available. There are also districts that allow children to attend neighboring district's schools.
Find Property Managers Near You
Select Property Type
Single Home or Condo (Valued up to $300K)

Single Home or Condo ($300K to $500K)

Single Home or Condo ($500K to $1 Million)

Single Home or Condo (Over $1 Million)

Multi-Family (2-4 units)

Multi-Family (5-19 units)

Multi-Family (20-99 units)

Multi-Family (100+ units)

Homeowners Association (2-49 units)

Homeowners Association (50-99 units)

Homeowners Association (100+ units)

Condominium Association (2-49 units)

Condominium Association (50-99 units)

Condominium Association (100+ units)

Retail (Up to 9,999 sqft)

Retail (10,000 - 100,000 sqft)

Retail (100,000+ sqft)

Office (Up to 9,999 sqft)

Office (10,000 - 100,000 sqft)

Office (100,000+ sqft)

Warehouse/Distribution (Up to 100,000 sqft)

Warehouse/Distribution (100,000+ sqft)

Light Manufacturing (Up to 100,000 sqft)

Light Manufacturing (100,000+ sqft)

Parking Garage

Biotech/Mission-Critical

Vacation (1-2 units)

Vacation (3+ units)

Other Associations (Hotel, Resort etc.)

Mobile Home Community