Top Real Estate Markets for 2008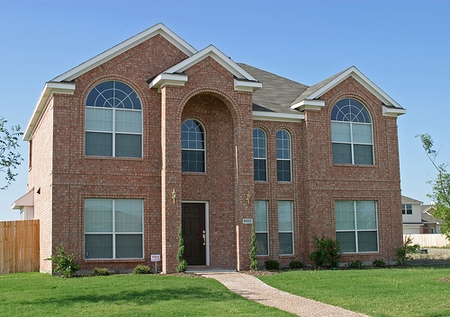 The pundits on the nightly news may be talking about a recession and foreclosures may be at an all-time high, but that doesn't mean there aren't any growth markets for real estate in the United States. "Forbes" Magazine has just released their picks for the top ten housing markets in the US. The list may surprise you.

Tulsa, Oklahoma - the highest housing growth rate in the country?16.9%
Columbus, Ohio - one of two Ohio cities listed, Columbus offers a median housing price of $100,000 and a growth rate of 15.1%.
Wilmington, North Carolina - accessible to the beach and NASCAR races, this Carolina town boast a housing growth rate of 12.6%.
Hollywood, Florida - located between pricey Ft. Lauderdale and Miami, Hollywood on the east coast is enjoying a 10.4 growth in its housing market.
Scottsdale, Arizona - a 10.4% growth rate and a sunny climate
Brooklyn, New York - this city's proximity to Manhattan makes it forever popular. So does its 9.3% growth rate.
Dayton, Ohio - Sleepy Dayton is affordable (with the average house costing $83,000) and growing (with a housing growth rate of 9.3%).
Portland, Oregon - Scenic Portland in the popular Pacific Northwest is enjoying an 8.5% housing growth rate.
Miami, Florida - Miami is sunny year round and its vibrant lifestyle is intoxicating?so is it's 7.7 percent housing growth rate.
Tampa, Florida - an average housing price under $200,000 and a 7.6% growth rate.
Find Property Managers Near You
Select Property Type
Single Home or Condo (Valued up to $300K)

Single Home or Condo ($300K to $500K)

Single Home or Condo ($500K to $1 Million)

Single Home or Condo (Over $1 Million)

Multi-Family (2-4 units)

Multi-Family (5-19 units)

Multi-Family (20-99 units)

Multi-Family (100+ units)

Homeowners Association (2-49 units)

Homeowners Association (50-99 units)

Homeowners Association (100+ units)

Condominium Association (2-49 units)

Condominium Association (50-99 units)

Condominium Association (100+ units)

Retail (Up to 9,999 sqft)

Retail (10,000 - 100,000 sqft)

Retail (100,000+ sqft)

Office (Up to 9,999 sqft)

Office (10,000 - 100,000 sqft)

Office (100,000+ sqft)

Warehouse/Distribution (Up to 100,000 sqft)

Warehouse/Distribution (100,000+ sqft)

Light Manufacturing (Up to 100,000 sqft)

Light Manufacturing (100,000+ sqft)

Parking Garage

Biotech/Mission-Critical

Vacation (1-2 units)

Vacation (3+ units)

Other Associations (Hotel, Resort etc.)

Mobile Home Community