Understanding a Reverse Mortgage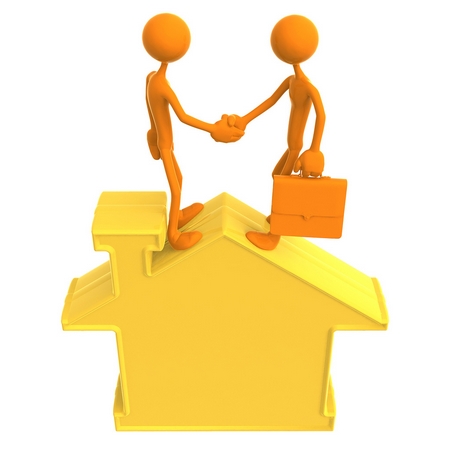 Reverse mortgages have become fairly popular in the past few years and more Americans are looking into this investment option. The thing to remember, as with all investments, is that research is key.
The U.S. Department of Housing and Urban Development (HUD) was one of the first companies to begin offering reverse mortgages and they can offer you a federally insured private loan.
These loans let you convert some of your home's equity into cash. This is perfect for many older people who are living on limited incomes and have a lot of equity built up in their homes. With the reverse mortgage you are able to basically transfer your home equity into a loan and you receive payments from your equity account until you decide to no longer use the home as your primary residence.
Reverse mortgages are very different from home equity loans or second mortgages in that second mortgages require you to have a certain income versus debt ratio and you are still required to make monthly mortgage payments. A reverse mortgage requires no payments from you and pays you regularly based on a number of different factors including your age, interest rates and the value of your home.
If you have paid off most or all of your mortgage and you're past retirement, then a reverse mortgage might be exactly what you need to live out your remaining years in security and comfort.
Find Property Managers Near You
Select Property Type
Single Home or Condo (Valued up to $300K)

Single Home or Condo ($300K to $500K)

Single Home or Condo ($500K to $1 Million)

Single Home or Condo (Over $1 Million)

Multi-Family (2-4 units)

Multi-Family (5-19 units)

Multi-Family (20-99 units)

Multi-Family (100+ units)

Homeowners Association (2-49 units)

Homeowners Association (50-99 units)

Homeowners Association (100+ units)

Condominium Association (2-49 units)

Condominium Association (50-99 units)

Condominium Association (100+ units)

Retail (Up to 9,999 sqft)

Retail (10,000 - 100,000 sqft)

Retail (100,000+ sqft)

Office (Up to 9,999 sqft)

Office (10,000 - 100,000 sqft)

Office (100,000+ sqft)

Warehouse/Distribution (Up to 100,000 sqft)

Warehouse/Distribution (100,000+ sqft)

Light Manufacturing (Up to 100,000 sqft)

Light Manufacturing (100,000+ sqft)

Parking Garage

Biotech/Mission-Critical

Vacation (1-2 units)

Vacation (3+ units)

Other Associations (Hotel, Resort etc.)

Mobile Home Community