What to Look for in a Tenant?s Financial History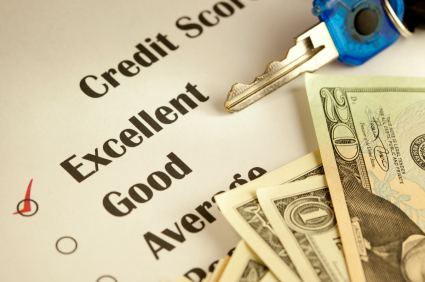 When examining a prospective tenant's financial history, there are a number of signs a rental manager can look for to separate good renters from those better avoided.

It is important to apply any financial criteria for renters consistently, regardless of what they are, in order to avoid discrimination. Otherwise the property owner or property management company may be sued under the Fair Housing Act and other laws.

One real estate investor noted that common criteria include a verifiable income at least three-times the monthly rent amount, to ensure that rent will be regularly paid on time. A credit score limit might be set, or tenants with past evictions can be excluded.


Credit and timing

When examining a credit report, it is important to differentiate between overall activity and recent activity. A stable credit score could be a legacy of better times while a tenant is financially strapped. Alternatively, a slightly low credit score could be the result of a problem years in the past, or trouble with a joint account that is no longer open.

Looking at credit card, automobile, insurance and other regular payments may reveal more useful information about a prospective tenant's payment habits. A one-time problem, even a serious one such as a foreclosure or eviction, may not reflect the individual's ongoing circumstances and reliability.
Find Property Managers Near You
Select Property Type
Single Home or Condo (Valued up to $300K)

Single Home or Condo ($300K to $500K)

Single Home or Condo ($500K to $1 Million)

Single Home or Condo (Over $1 Million)

Multi-Family (2-4 units)

Multi-Family (5-19 units)

Multi-Family (20-99 units)

Multi-Family (100+ units)

Homeowners Association (2-49 units)

Homeowners Association (50-99 units)

Homeowners Association (100+ units)

Condominium Association (2-49 units)

Condominium Association (50-99 units)

Condominium Association (100+ units)

Retail (Up to 9,999 sqft)

Retail (10,000 - 100,000 sqft)

Retail (100,000+ sqft)

Office (Up to 9,999 sqft)

Office (10,000 - 100,000 sqft)

Office (100,000+ sqft)

Warehouse/Distribution (Up to 100,000 sqft)

Warehouse/Distribution (100,000+ sqft)

Light Manufacturing (Up to 100,000 sqft)

Light Manufacturing (100,000+ sqft)

Parking Garage

Biotech/Mission-Critical

Vacation (1-2 units)

Vacation (3+ units)

Other Associations (Hotel, Resort etc.)

Mobile Home Community