Young renters flock to Oklahoma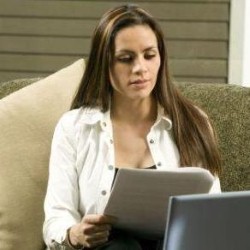 Property managers and rental owners in Oklahoma are seeing more echo boomers and millenials, The Norman Transcript reports, two groups of young adults who are driving rental activity and construction higher.

Millenials, between the ages of 25 and 34, are currently an expanding demographic in the area. According to Advertising-Age, the percentage of millenials increased 12.2 percent between 2000 and 2010, making it the fifth-ranked state in the nation for growth of that demographic.

Given that young adults are traditionally renters and some experts say their arrival is a predictor of economic growth, rental property owners are reportedly looking forward to the future. The older echo boomers fall into the category of young professionals, which one industry broker noted represents a prime demographic for the rental housing sector.

With the population looking unfavorably on homeownership at the moment, these young adults may want to rent houses rather than buy them, creating an opportunity for property owners investing in the area.

This year is expected to see the continuation of 2011 trends, such as increasing rents and occupancy, which made last year a relatively good one for are rental housing stakeholders.
Find Property Managers Near You
Select Property Type
Single Home or Condo (Valued up to $300K)

Single Home or Condo ($300K to $500K)

Single Home or Condo ($500K to $1 Million)

Single Home or Condo (Over $1 Million)

Multi-Family (2-4 units)

Multi-Family (5-19 units)

Multi-Family (20-99 units)

Multi-Family (100+ units)

Homeowners Association (2-49 units)

Homeowners Association (50-99 units)

Homeowners Association (100+ units)

Condominium Association (2-49 units)

Condominium Association (50-99 units)

Condominium Association (100+ units)

Retail (Up to 9,999 sqft)

Retail (10,000 - 100,000 sqft)

Retail (100,000+ sqft)

Office (Up to 9,999 sqft)

Office (10,000 - 100,000 sqft)

Office (100,000+ sqft)

Warehouse/Distribution (Up to 100,000 sqft)

Warehouse/Distribution (100,000+ sqft)

Light Manufacturing (Up to 100,000 sqft)

Light Manufacturing (100,000+ sqft)

Parking Garage

Biotech/Mission-Critical

Vacation (1-2 units)

Vacation (3+ units)

Other Associations (Hotel, Resort etc.)

Mobile Home Community