Contacting Property Manager...
Marketplace Management, Inc.

4911 Learning Lane
Red Wing, MN 55066

Types of Properties We Manage:

- Retail (10K -100K sqft)
- Retail (100K+ sqft)
- Office (10K -100K sqft)
- Office (100K+ sqft)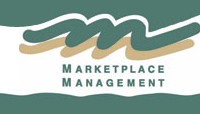 Custom Tailored Management with Marketplace.
Marketplace Management employs sound property management systems and procedures to ensure that your association is managed in a professional manner. We strive to stay ahead of maintenance schedules, relying on built-in preventive measures to avoid costly repairs and capital expenditures.
From the moment a new homeowner takes ownership, Marketplace Management is committed to developing a responsive relationship and extending prompt and courteous service.
Our Services
When you work with Marketplace, you can expect a wide range of services managed professionally and efficiently. We offer two options:
Full Service
Overall management of exterior services, such as lawn and pool maintenance, snow removal, roof, asphalt and other exterior repairs. We have long standing relationships with licensed, professional contractors with years of experience.
Management of all financial details such as budgets, invoices, association dues and monthly reports.
Develop agenda for Board Meetings, attend all Association meetings and distribute meeting minutes to all homeowners.
Enforce and provide access to Association By-Laws, Declarations, Rules & Regulations and Action Request forms.
Obtain multiple bids for insurance and services to be performed on behalf of the association for the best quality and value.
Routinely evaluate vendors to ensure the association is receiving the best possible service at the best cost.
Accounting Service Only
Collect and process monthly association dues from homeowners.
Code and process vendor invoices.
Reconcile monthly bank statements.
Prepare and distribute monthly financial reports.
Provide assistance with foreclosures, liens and overall dues collection.
Assist with annual budget
Our property association managers hold the Certified Manager of Community Associations certification and are members of the Community Association Institute.