Contacting Property Manager...
Peacock Properties LLC

529 Main st
The Powerhouse Building
Boston, MA 02129

Types of Properties We Manage:

- HOA (50 - 99 units)
- HOA (100+ units)
- COA (50 - 99 units)
- COA (100+ units)
- Retail (Up to 9,999 sqft)
- Retail (10K -100K sqft)
- Office (Up to 9,999 sqft)
- Office (10K -100K sqft)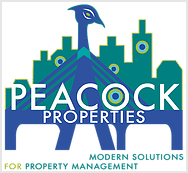 Our Mission
Our management team is dedicated to providing modern solutions for all of your property management needs. We recognize that every property is unique, and our management programs can be customized to meet your building's maintenance, management and budgetary needs. It is our mission to build relationships with our clients based on respect, trust, and communication.
Management Services
Our passion in property management is what sets us apart. We manage each property to maximize the value and enhance the lifestyle of the residents. Our team works closely with the Association's Board by running organized, efficient meetings and generating comprehensive and easy to read management packages. Our web based support allows for convienient online account management.
Financial
We offer comprehensive accounting and financial services as a standard service for all clients. Complete, accurate and timely financial reporting will allow your association to make sound management decisions. Our team is prepared to manage your property like a business, with integrity and detail.
Construction Management
Our Team is experienced in construction management and qualified to oversee repairs, renovations and major capital improvement projects. Roofing, plumbing, electrical, you name it, our licensed and insured contractors are guaranteed to produce inspection ready, quality work.
Contact us today!