Contacting Property Manager...
Worth Property Management

2 Bellmore Road
East Meadow, NY 11554

Types of Properties We Manage:

- HOA (2 - 49 units)
- HOA (50 - 99 units)
- HOA (100+ units)
- COA (2 - 49 units)
- COA (50 - 99 units)
- COA (100+ units)
- Retail (Up to 9,999 sqft)
- Retail (10K -100K sqft)
- Retail (100K+ sqft)
- Office (Up to 9,999 sqft)
- Office (10K -100K sqft)
- Office (100K+ sqft)
- Warehouse (Up to 100K sqft)
- Warehouse (100K+ sqft)
- Manufacturing (Up to 100K sqft)
- Manufacturing (100K+ sqft)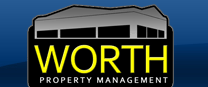 Our Services
Worth has all the experts that might be needed to protect and service your assets, including: plumbers, electricians, roofers, security systems experts (ADT), landscape professionals, snow plow and removal services, towing, security guards, asphalt and concrete layers, painters, and sanitary maintenance, to name a few! No matter what situations may arise, Worth has a trusted professional to help you and your business!
Worth is a ìhands-onî, full service property management company serving the community for over 40 years. We specialize in the management of business commercial properties, shopping centers, large multi-unit complexes and business offices. We are committed to giving your business superior service.
Our Services include:
Revenue Enhancement:
Worth will successfully control and enhance your assets by:
MAXIMIZING RENTAL INCOME
CONTROLLING EXPENDITURES
PREVENTING MAINTENANCE ISSUES
Accounting:
Worthís computerized accounting system provides all the reports you need, Including:
ACCOUNTS PAYABLE
ACCOUNTS RECEIVABLE
GENERAL LEDGER
DISBURSEMENT JOURNAL
MONTHLY RECEIPT AUDIT
Reporting:
Worthís monthly management reports include:
A RENT ROLL
INCOME AND EXPENSE STATEMENT
CAPITAL IMPROVEMENT BUDGET
Property Consulting:
On a regular basis, Worth will conduct physical inspection of the premises and provide reports with repair and maintenance recommendations, as well as, purchase cost factors.
Contract Services:
CONTRACT BIDDING AND EVALUATION
SCHEDULING OF CONTRACT REPAIRS AND
IMPROVEMENTS
COMPLETE SUPERVISION OF WORK IN PROGRESS
FINAL INSPECTION
Residential Relations:
Worth fosters good owner-tenant relationships. We:
SCREEN ALL NEW APPLICANTS
INITIATE AND SUPERVISE EVICTION FROM START TO FINISH
EXPERIENCED CONFLICT RESOLUTION
Lease Signing:
Worth will prepare leases for owner and can represent owner at lease signing.