Contacting Property Manager...
XL Real Property Management

600 Madison Ave
New York, NY 10011

Types of Properties We Manage:

- Single Home/condo (up to $300K)
- Single Home/condo ($300 to $500K)
- Single Home/condo ($500K to $1M)
- Single Home/condo (over $1M)
- Multi-Family (2-4 units)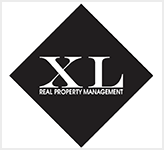 XL Real Property Management LLC is a residential property management company that focuses on serving the needs of foreign and local investors in the New York City real estate market. Our property management solutions are tailor-made to assist those who own residential apartments, townhouses or buildings in New York City and prefer to have their investment taken care of by a third-party with the expertise to maximize rental income, while minimizing apartment downtime and operating expenses.
With a combined 25 years of experience in facets of the real estate industry, our team of management specialists are qualified to ensure all aspects of your investment are well protected. Whether you own one apartment, twenty apartments or an entire building, we can assist you with all of your real estate property management needs.
At XL Real Property Management, we take the stress out of owning investment properties in New York City. We have experience dealing with all levels of the market, from SRO to ultra-luxury. Our services are designed so that your role as the owner is only to sit back and relax. We'll take care of all the rest
Services for Building and Townhouse Owners
Insurance Procurement
Emergency Repair Assistance
Renovation Oversight
Budget Preparation and Implementation
Building Staff Training and Management
Contractor and Vendor Screening
Permit/Certificate Filings
Managing Safety and Environmental Issues
Monthly and Annual Financial Reporting
Regulatory Compliance
House Rules Implementation
Routine Site Visits and Inspections
Tenant Approval
Services for Individual Apartment Owners
Rent Invoicing
Rent Collection
Expense Payment
Tenant Requests
Maintenance Issues
Lease and Lease Renewal Preparation
Board Application Assistance for New Tenants/Renewals
Apartment Turn-Over Services
Insurance Procurement
Emergency Repair Assistance
Renovation Oversight
Unit Owner Meeting Attendance
Monthly and Annual Accounting Statement Preparation
Facilitation of State and Federal Tax Filing Preparation
Furnishing Procurement and Inventory Services
Facilitation of Hold-over/Non-Payment Proceedings
Routine Property Inspections
Mortgage Escrow Reviews
Tax Assessment Reviews