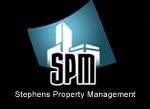 SPM, Inc.
MAIN OFFICE
1330 N. Broadway, Suite C
Walnut Creek, CA, 94596
THE IMPORTANCE OF MANAGEMENT
SPM PROPERTIES, INC. can be relied upon to administer your income property and keep you worry free and fully informed and up to date with what's going on with your property.
If you're tired of dealing with bounced checks, vacancies, equipment failure, changing regulations or late-night phone calls, it's time to give us a call. What you need is a team of property management professionals. A team with experience to handle all aspects of property management.
We can also do the unexpected things such as evaluating your real estate investment portfolio to show you how to reduce expenses and help you maximize your rental income to make the most of your investment.
COMMERCIAL PROPERTY MANAGEMENT
Our Role
Our Property Management Company facilitates and organizes the physical and financial components involved in successfully managing a wide variety of real estate properties. Our goal is to faciliate your financial objectives by providing all the necessary resources and services. To meet your specified and changing needs, we customize every relationship to ensure the client receives the best value.
General Information
We provide a wide range of commercial property management services including being experienced at dealing with all aspects of the numerous occupational issues that can occur on a daily basis including Landlord & Tenant disputes. Our involvement is always client orientated. We provide a specialized management function to an existing range of clients varying from individual properties to entire operational or investment property portfolios. Our integrated commercial property management service to clients enables them to concentrate on their core business decisions backed by sound professional strategic management advice.
Our Services
The objective is to enhance the value of your property portfolio or to improve the occupational demands on commercial and retail premises. We are fully aware of various aspects of commercial property management and the requirements of both the landlord and tenant. Through our professional approach, quality systems and ongoing communications and liaison with our clients we are able to offer a valuable ongoing professional service. Many owners of commercial property entrust the management of their portfolios to a professional commercial property management service. We do the following as part of our full service property management:
Source and select tenants
Negotiate lease renewals
Bill and collect tenant rent
Negotiate lease agreements
Arrange for payment of all operating expenses after obtaining owner's approval for amounts over predetermined limits
Arrange property insurance
Hire and supervise site staff, if required
Communicate with tenants as necessary
Collect revenue and pay expenses from trust account
Oversee owner approved renovations and upgrades to the property
Coordinate and supervise service contracts and trades work at the property
Attend to emergency issues
Provide detailed monthly accounting statements to the owner
Report on and review with owner any necessary capital repairs
We oversee the work by our maintenance technicians and service companies, arranging repairs, buying supplies, and hiring appropriate professionals is essential in controlling costs and ensuring quality workmanship. Over the years, we have developed an inventory of many qualified and reliable trades people, suppliers and professionals wanting to do business on a very competitive basis with SPM Properties' clients.
Depth of Experience
The old adage that "people make a difference" is particularly true in the property management business. Our management professionals are the finest in the industry and highly regarded for their depth of experience and reputation for excellence and integrity. This legacy of experience extends to all facets of property management, including lease documentation and enforcement, rental marketing, construction supervision, accounting methodology, tenant relations, site staff supervision and service contact tendering.
We have been particularly successful taking over management assignments form owners managing their own properties. Your property receives constant attention from qualified management, leasing and accounting professionals. You are free to pursue your business and personal objectives as we create a carefree investment.
Tenant Relations
Tenant retention is the single most cost effective strategy to improve your property's financial yields. SPM Properties has 24 hour on-call maitenance support and an attention to property condition to insure the highest level of tenant satisfaction.
Reporting
To effectively manage your property, we provide:
Cash Flow statements
Profit/Loss statements
Check registers and ledgers
Balance sheet
Tenant related updates
RESIDENTIAL PROPERTY MANAGEMENT
We'll help you develop a comprehensive management plan to keep your company profitable, as well as:
Attempt to fill vacant space quickly, and with the best available tenants
Set rents correctly to try to gain maximum occupancy and income
Carefully screen tenants, including a credit check and reviewing references
Collect rents promptly
Pay authorized disbursements and remit net proceeds to you promptly as directed
Establish and fully enforce the policies and procedures set forth in the lease agreement, or as established by law
Administer lease renewals, renegotiations and, when necessary, terminations
Handle requests and complaints, and in accordance with your directions, supervise any repairs or maintenance services.
Conduct a periodic inspection of the property to ensure compliance with lease provisions
Make recommendations to help maintain the property's physical or economic viability
PROPERTY TYPES WE MANAGE
Single Home or Condo (Valued up to $300K)
Single Home or Condo ($300 to $500K)
Single Home or Condo ($500K to $1 Million)
Single Home or Condo (Over $1 Million)
Multi-Family (2-4 units)
Multi-Family (5-19 units)
Multi-Family (20-99 units)
Office (Up to 9,999 sqft)
Office (10,000 - 100,000 sqft)
Office (100,000+ sqft)
Retail (Up to 9,999 sqft)
Retail (10,000 - 100,000 sqft)
Retail (100,000+ sqft)
Multi-Family (100+ units)