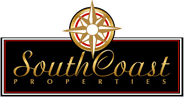 South Coast Properties
MAIN OFFICE
6029 Ogeechee Road, Suite B
Savannah, GA, 31419
Your Home Is Our Business
SouthCoast Properties provides high quality property management and real estate services.
The management team has proven track records at the executive and operational levels with some of the most successful property management companies in the nation. SouthCoast Properties is committed to provide high quality service that exceeds our clients expectations at every opportunity.
Welcome to SouthCoast Properties
Your Home is our Business. SouthCoast Properties is a family owned and operated company serving the Savannah and surrounding areas property owners. We manage single homes and multi-family property throughout the region. Our clients include homeowners living in Georgia and throughout the globe.
All property managers are licensed real estate agents and have over 80 years of combined real estate experience. Each of our property managers is knowledgeable, professional, prompt and courteous, which is one reason our clients stay with us for so long.
Our team of professionals realize your property is a valuable investment and manage your property as if it were our own. At SouthCoast Properties, our primary goals are to:
Maximize Your Cash Flow: We are committed to obtaining the maximum amount of rent for your home that market conditions will bear, thereby maximizing your income. We also work hard to minimize the cost of repairs and maintenance using our extensive network of contractors.
Minimize the Vacancy Period: We are committed to designing and executing a targeted marketing plan to rent your property as quickly as possible, thereby minimizing the time that your rental is not generating income.
Protect Your Investment: We thoroughly screen prospective tenants and manage your property in a discreet, professional and competent manner.
Do the Work for You: We handle everything so you can spend your time on more important things!
In addition to providing professional property management services, we also provide extended services such as purchase and sales representation.
Please contact us today and order your free management package. Let SouthCoast Properties take care of all of your property management needs.
SouthCoast Properties full-service property management includes:
Analyzing the market and helping set realistic rents.
Providing accurate monthly bookkeeping.
Using a tough lease form to help protect the owner.
Inspecting each property regularly.
Holding tenants accountable for damage.
Enforcing the rules occupancy.
Buffering owners from difficult tenants.
Following written policies and procedures and all applicable local, state, and federal laws
Responding promptly to owners and tenants
Screening applicants to identify undesirable tenants.
Coordinating repairs and maintenance.
Keeping Owners informed about important matters.
Being on call 24 hours a day, 365 days a year.
Are you running your property or is your property running you? You could learn Georgia Landlord/Tenant Law but why would you?
12 Ways SouthCoast Properties Service Pays for Itself
Service
We're on call 24/7 to handle problems when you're at work, asleep, deployed, or away on vacation.
Our experience screening rental applicants helps us identify those who might not pay rent on time or may damage your property.
By inspecting your property regularly, we often catch problems earlier and solve them for less money.
We set high standards for cleanliness and repair at the beginning of each lease and require that the unit be returned in the same condition.
Laws and Leasing
Our knowledge of Georgia Landlord/Tenant Law and the Fair Housing Act enables us to respond properly to threats of legal action and helps you avoid unnecessary legal expenses.
Our lease establishes the tenant's responsibilities for paying for damage, late rent charges, additional deposits for smokers, cleaning charges and penalties for breaking the lease.
Our strict adherence to written policies, procedures and rules helps you avoid unnecessary legal cost.
Save Money
We help you evaluate your property to determine the right rent to maximize income and minimize turnover and vacancies.
We can save you money by helping you determine cost-effective property improvements.
We know who to call when something breaks and how to negotiate the best price to fix it.
We buffer you from difficult tenants by handling time-consuming telephone calls.
Our unique marketing approach generates tenants faster.
PROPERTY TYPES WE MANAGE
Single Home or Condo (Valued up to $300K)
Single Home or Condo ($300 to $500K)
Single Home or Condo ($500K to $1 Million)
Single Home or Condo (Over $1 Million)
Multi-Family (2-4 units)
Multi-Family (5-19 units)
Multi-Family (20-99 units)
Office (Up to 9,999 sqft)
Vacation (1-2 units)
Vacation (3+ units)
Multi-Family (100+ units)