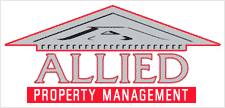 Allied Property Management
MAIN OFFICE
P.O. Box 315
North Billerica, MA, 01862
Don't Let Your Property Manage You!
We have customized Programs for your Maintenance, Financial and Administrative needs.
Licensed Construction Supervisor on Staff
24 - Hour Service
Condominum Management Program
Financial Management
Financial Reports
Condominum Services
Condominium Overview
Our Condominium Management Program provides service that personally address the needs and concerns of the individual communities.
We provide support and offer advice to Trustees in their duties within the community.
We help secure the financial stability of the owner property investment by sound reserve fund investing and reliable collection methods.
Our maintenance program provides professional routine maintenance and planning for future maintenance and improvements to enhance property values within the condominium.
Contact us today!
PROPERTY TYPES WE MANAGE
Homeowners Association (2-49 units)
Condominium Association (2-49 units)