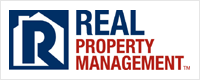 Real Property Management Kentucky
MAIN OFFICE
352 Gest St.
Cincinnati , OH, 45203

Welcome to Real Property Management!
What we can do for you?
RPM Midwest, LLC (d.b.a. Midwest Realty) is a licensed Real Estate Broker in Ohio and Kentucky that specializes in professional property management. We're a franchise of Real Property Management, the largest property management franchise in the U.S., with over 200 locations nationwide. We provide comprehensive management services with offices in Cincinnati, Northern Kentucky, Columbus, and Dayton. See the difference EXPERIENCE can make at RPM Midwest!
RPM is here to help!
We're single family property management specialists. Although most management companies run away from them, we welcome the management of single family houses, offering affordable pricing options, and in most cases not charging a "Leasing Fee."
Our full service property management is the most comprehensive program available in the region and at the same time a very economical choice for homeowners and investors alike, a program specifically designed to give owners more freedom while making their investments more profitable and less stressful.
Management / Tenant Placement
Advertising & Marketing department create ads including multiple pictures and descriptions.
Aggressively advertise vacant units on the most powerful "for rent" network around 55+ sites like Rentals.com, rentittoday.com, apartments.com and even Craigslist.com!
Use licensed REALTORS/staff leasing agents to coordinate and show properties to qualified tenants.
Follow Fair Housing and real estate laws
Extensive tenant credit / criminal background screening and income verification
Consult with Owner about tenant selection.
Collect security deposits, prepare and sign leases
Rent collection with direct deposit for owner proceeds the same month rent is collected
24/7 online web portal account access
List "For Rent" on MLS or even "For Sale" and "For Rent" simultaneously!
24 hour hotline for prospective tenants / buyers.
24/7 online transparent portal account access
Financial Management, Reporting
24/7 Owner/Tenant Web Portals. Maintain complete accounting of all property related transactions. Detailed reporting available 24/7 via Owner Portal includes Monthly P & L's, Rent Roll, Portfolio Statements, Tax Docs.
GET YOUR MONEY FAST! -- by the 22nd of the SAME month rent was collected... fastest in our industry class!
Repairs & Remodeling
Jobs assigned to internal/external contractors based on who'll give the owner the best price and do the best job. Snow & lawn care management. Experienced remodeling project management for big jobs focused on maximizing marketability and Owner ROI.
Routine Inspections
Bi-annual inspections w/detailed report includes pictures (inside and out), repair needs, safety & lease compliance issues, etc.
Evictions / Collections
Start to finish eviction processing. File ALL relevant paperwork, follow and coordinate proper eviction process including serving the tenant, representing the owner in court. Coordinate with attorney and law enforcement to take possession of the property. * Real Property Management will even cover the cost of evictions (*If EPP is selected). Collection services are also available.
Developing Trust. Building Relationships. Managing Partnerships. It's what we do every day at Real Property Management.
PROPERTY TYPES WE MANAGE
Single Home or Condo (Valued up to $300K)
Single Home or Condo ($300 to $500K)
Multi-Family (2-4 units)