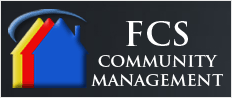 FCS Community Management
MAIN OFFICE
PO Box 5555
Draper, UT, 84020

Future Community Services, Inc. (FCS Community Management) is a full service property management and maintenance company serving approximately 200 communities in Utah and Idaho. Our list of clients includes many of Utah's most recognizable communities and scores of smaller neighborhood associations throughout the region.
Our team approach ensures the same great service is delivered to every client, from our largest master-planned community to our smallest association.
FCS Community Management, the recognized leader among all Utah Property management firms in owner association management, as of 2011, is Utah's only Accredited Association Management Company (AAMC). FCS is one of only 140 AAMC's nationwide.
ADMINISTRATIVE MANAGEMENT
Computerized Contract Administration
Maintenance Work Order Documentation and Tracking
Compliance Enforcement and Historical Owner Log
Monthly Delinquency Collection
Member Correspondence and Telecommunications
Newsletter Publication
New Member Welcome Package and Orientation
Community Web Sites
Board Meeting Preparation, Attendance, Follow Up
Annual Membership Meeting Administration
Operational Review of Governing Documents
Developer Transition
FINANCIAL REPORTING
Assessment Billing (monthly, quarterly, semiannually or annually)
Credit Card and E-Check Assessment Payment Options
Budget Preparation
Customized Financial Reporting (monthly, quarterly, semiannually or annually)
Accounts Receivable Processing
Accounts Payable
Comprehensive Financial Statements, with Variance Analysis
Long Range Reserve Analysis
Payroll Administration
ADDITIONAL FINANCIAL DUTIES
Collection Processing of Delinquent Accounts
Title Statements and Resale Processing
MAINTENANCE
Assistance in Preparation of Long Range Management Plan
Preparation of Bid Specifications For Contract Services
Supervision of Contract Services
Documented Property Inspections
24 Hour Dispatch and Maintenance Service
Roving Maintenance Available To Meet Budget Allocation
Staff Carpentry and Painting Services
Risk Management
EDUCATION
HOA Education Workshop for Owners
Board Member Boot Camps
Contact us today.
PROPERTY TYPES WE MANAGE
Homeowners Association (50-99 units)
Condominium Association (50-99 units)
Homeowners Association (100+ units)
Condominium Association (100+ units)