Acri Realty has your HOA Association Management Solutions
Are you serving on a "self-managed" Homeowner's Association OR unhappy with your "current manager"?
Don't you already have enough to do without worrying about running the HOA along with your job and family obligations. With full management from Acri Community Realty those concerns can be eliminated. Fixing problems and setting up financial plans are what we are all about.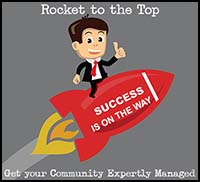 That's where we come in.
Acri Commercial Realty understands that you've got a lot to do besides running an association. So we take care of everything for you from the budget and the bills to the hiring of services and enforcement of conditions, covenants and restrictions. Any neighborhood concern becomes our concern. And we want to provide you with all of the information you need to address the situations at hand.
The people in the HOA and COA communities we manage are our only focus.
We work with your Board of Directors to make sure that every aspect of running your association is handled with the highest degree of professionalism and responsiveness to you and your neighbors' needs. And our experience, over 20 years, helps make the transition to a new board of directors incredibly smooth.
What Can We Do for You?
We take care of everything so you don't have to worry.
Preparation of budgets
Billing & collection of annual assessments
Vigorous pursuit of delinquent homeowner fees
Obtaining contractor bids & overseeing contractors
Maintaining vendor & contractor relationships
Payment of bills
Enforcement of Covenants & Restrictions
Preparation of financial reports/bank reconciliation
Property inspections
Address homeowner/neighborhood concerns
Property update report to the Board
24 hour emergency response service
When we take over the management duties, our firm supplies each unit owner with an informational packet, which includes a letter of introduction with our address and telephone number and information concerning our management procedures.
We have an entire Dedicated Accounting Department for you to count on.
Prepare and submit to the Executive Board the annual Management Plan, to include
Keep accurate and auditable accounts receivable, accounts payable, payroll and general ledger records, and books of account on an accrued modified fund basis of accounting, including all transactions of the Association, on a fully computerized in-house system.
Invoice each property owner monthly on an itemized basis for:
all recurring charges such as common charges and reserve contributions,
any nonrecurring charges, and
any other charges imposed by the Executive Board.
Receive all revenue due to the Association and upon receipt, deposit such revenues received into a separate Agency account at a financial institution selected by the Executive Board. Such revenues shall be, for all purposes, the revenues of the Association and shall not be co-mingled with funds of the Managing Agent.
Review the accuracy and pay, in a timely manner, all legitimate bills received for services performed and supplies received in connection with both managing the Association and maintaining the Property.