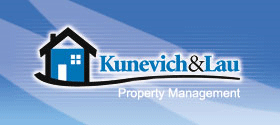 Kunevich & Lau Property Management
MAIN OFFICE
241 Washington Street
Brookline , MA, 02445
Kunevich & Lau Property Management has been in business since 1977. Kunevich & Lau Property Management is insured and bonded. We have offices in Boston, Brookline, and Norwood. Kunevich & Lau also has insurance, mortgage, real estate, and construction divisions to provide added knowledge and value to all of our clients.
At Kunevich & Lau we believe in high quality service and that is the reason why all of our property managers go through training to become nationally certified.
PROPERTY TYPES
Condos
Multi Family Houses
Condo Associations
Our Property Management Services
Financial:
Rent and Condo fee collections(Online, ACH,and in person available)
Financial Collection & Reporting & tax preparation
Bill payment
Yearly budgeting & review
Administrative:
Tenant and owner access to online discussion boards, ledgers, and paperwork
Rental leasing(including showings, pre-qualifying, background checks, credit reports, and all required paperwork)
Monthly, quarterly, or yearly board and owner meetings
Association Governance
Yearly insurance review
Rent & Property Evaluation/Market Analysis
Building Maintenance & Improvements:
24/7 Emergency response & repair(1-800 phone number)
Common area maintenance
Weekly/scheduled inspections
Capital improvement and project management
Coin-operated laundry services
Landscape & snow removal services
Preventative maintenance plan
Certifications of our Property Managers:
CMCA(Certified Manager of Community Associations)
AMS( Association Management Specialist)
Licensed General Contractor
Licensed Mortgage broker
Licensed Insurance broker
If there's a particular service you are seeking, we'll be glad to send you more information.
Let Kunevich & Lau professionally manage your property, so you can have more free time to focus on what matters to you.
PROPERTY TYPES WE MANAGE
Single Home or Condo (Valued up to $300K)
Single Home or Condo ($300 to $500K)
Single Home or Condo ($500K to $1 Million)
Multi-Family (2-4 units)
Multi-Family (5-19 units)
Multi-Family (20-99 units)