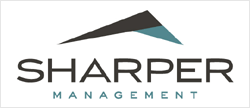 Sharper Management
MAIN OFFICE
10340 Viking Dr.
Eden Prairie, MN, 55344

Association Management
Why Sharper?
We know that every board of directors has a number of choices when it comes to choosing a management company for their association. We also understand you are most likely changing management companies not because you were missing a service, but because of the manner in which your service was or is provided. Although we are very proud of our extensive offering, our success is tied directly to the satisfaction of our clients. Referrals are our main source of new business. Our goal is to make every client our best reference.
Our services include but are not limited to -
MAINTENANCE
Bid Proposals
Property Inspections
Maintenance Plan
Vendor Relations
Project Management
ADMINISTRATIVE
Meetings
Rule Enforcement
Communication
Insurance
Committees
Negotiations
Disclosure work
FINANCIAL
Accounts Payable
Accounts Receivable
Budgeting
Banking
Monthly Reporting
Audit/Tax
Collections
RENTAL MANAGEMENT
Why Choose Us?
Free Rental Analysis
On-line Management Software
Rental Comfort & Security
On-Time Distribution of Payments
Rental Collection Tracking Tools
Dedicated To Client Satisfaction
Average Lease is 2 Years
9 Month Rental Guarantee
No Monthly Base Advertising Fee
Move-In/Move-Out Inspections w/ Tenants
Tenant Calls/Emergency 24/7
Call For Your Management Quote
PROPERTY TYPES WE MANAGE
Single Home or Condo (Valued up to $300K)
Single Home or Condo ($300 to $500K)
Single Home or Condo ($500K to $1 Million)
Single Home or Condo (Over $1 Million)
Homeowners Association (2-49 units)
Homeowners Association (50-99 units)
Condominium Association (2-49 units)
Condominium Association (50-99 units)
Homeowners Association (100+ units)
Condominium Association (100+ units)