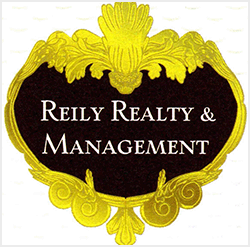 Reily Realty and Management
MAIN OFFICE
2049 Pacific Coast Hwy #202
Lomita, CA, 90717
Welcome to Reily Realty and Management, we are a full service solution to your property management needs.
Everything you need to resolve your property management issues can be found at Reily Realty and Management! As the local property management professionals in the South Bay area, we are dedicated to providing outstanding service for your income properties.
Our personal commitment to you extends far beyond monthly rent collections. Our mission is for our association to be a business relationship built on trust, partnership and support, enabling you to make sound, timely and secure real estate decisions.
Management Service - Your satisfaction is our top priority! We will work with you to establish your income goal.
Rental Listing - We will list any vacancies in our website and local advertisement as well as online advertisement. We will fill your vacancies as soon as possible!
Our services include:
24/7 "on-call" manager
Personalized attention to individual properties
Monthly rent collections and/or late charges
Monthly accounting
Monthly income statement
Monthly bank reconciliation
Scheduling repairs
Tenant screening
Rental applications and lease agreements
Filling vacancies (5% of gross annual lease)
Annual inspection of individual units ($50 per unit)
Evictions (additional fee)
PROPERTY TYPES WE MANAGE
Multi-Family (5-19 units)
Multi-Family (20-99 units)
Office (Up to 9,999 sqft)
Retail (Up to 9,999 sqft)