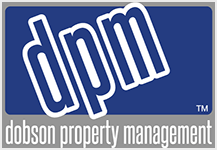 Dobson Property Management LLC
MAIN OFFICE
222 S. Hamilton St. #22B
MADISON, WI, 53703
Full service management includes:
Placing all rental ads
Handling all showings
Processing applications – Income check, credit check, rental references, and background check
Lease signing
Collection of rents
Delivering 5 day notices
Handling all tenant issues and maintenance requests
Client gets dedicated bank account in their name. Money is not mingled with other client's money
Online owner portal
Tenants can pay and apply online
All maintenance is contracted out
Annual walk through of all units
After hours for emergency maintenance
Fees – 6% of rent collected. One time $99 set up fee for online tenant payment.
No renewal fees, no showing fees, no leasing fees, no monthly administrative fees, etc.
PROPERTY TYPES WE MANAGE
Single Home or Condo (Valued up to $300K)
Single Home or Condo ($300 to $500K)
Single Home or Condo ($500K to $1 Million)
Single Home or Condo (Over $1 Million)
Multi-Family (2-4 units)
Multi-Family (5-19 units)
Multi-Family (20-99 units)
Office (Up to 9,999 sqft)
Office (10,000 - 100,000 sqft)
Office (100,000+ sqft)
Retail (Up to 9,999 sqft)
Retail (10,000 - 100,000 sqft)
Retail (100,000+ sqft)
Multi-Family (100+ units)