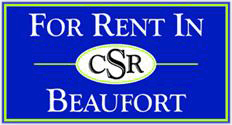 For Rent In Beaufort
MAIN OFFICE
908 Charles Street
Beaufort, SC, 29902
Many property owners trust For Rent In Beaufort to market, manage and maintain their homes.
Our commitment to helping our homeowners achieve the maximum revenue potential for their rental property, combined with our dedication to delivering first-rate customer service, truly sets us apart. At For Rent In Beaufort we understand that housing is personal.
Whether you are looking for the perfect place to call home, or looking for a company to manage your property,
For Rent In Beaufort is here to serve you!
PROPERTY MANAGEMENT SERVICES
Leasing Services
Assessing market rent amount
Coordinating the advertising for the property for rent
Showing property to potential tenants
Screening potential tenants
Procuring lease
Collecting security deposit
Performing move-in inspection
Coordinating routine maintenance issues while property is vacant (cleaning, lawn maintenance, etc.)
Full Service Management
Collecting rent
Notifying tenants with a pay or quit notice when they are late
Assessing and collecting late fees
Coordinating evictions
Receiving maintenance requests from tenants and dispatching professional, reliable, and fairly-priced subcontractors
Performing regular inspections as well as move-out inspections
Reconciling security deposits
Strategic long-term planning including recommendations for long-term maintenance issues, potential rent increases, etc.
Monthly and year-end financial reporting to make your year-end tax filing as simple as possible
Lease Renewal Services
Reassessing market rent
Contacting owner to ask if they want to renew and advising owner on new rental amount
Reaching out to tenant to negotiate the renewal
Procuring a signed renewal letter or in some cases, a new lease
Property Owner Portal
Access to financial statement and reporting, communicate with us online, anytime
Tenant Screening
Full credit, criminal and eviction screening reports
Testimonial
"Love For Rent In Beaufort! Very responsible and quick. If you want reliable and consistently good service use For Rent In Beaufort. Local people who are honest and upfront."
~stepjan
PROPERTY TYPES WE MANAGE
Single Home or Condo (Valued up to $300K)
Single Home or Condo ($300 to $500K)
Single Home or Condo ($500K to $1 Million)
Single Home or Condo (Over $1 Million)
Multi-Family (2-4 units)
Multi-Family (5-19 units)
Retail (Up to 9,999 sqft)
Vacation (1-2 units)
Vacation (3+ units)
Homeowners Association (2-49 units)
Condominium Association (2-49 units)
Mobile Home Community