Lee Property Services LLC
MAIN OFFICE
101 West Court Street
Greenville, SC, 29601
About Lee Property Services
Our Focus Is On Your Property
We are a team of experts who have earned a reputation founded in commitment to service, quality asset management, and unparalleled responsiveness to client needs. With clients ranging from local individual owners to national institutional companies, our team has a broad range of experience in developing management plans for our clients' portfolios. Our proven track record of increased profit margins, reduced operating expenses and overall property value allow our clients to minimize their involvement and maximize the income and tax benefits of owning investment real estate.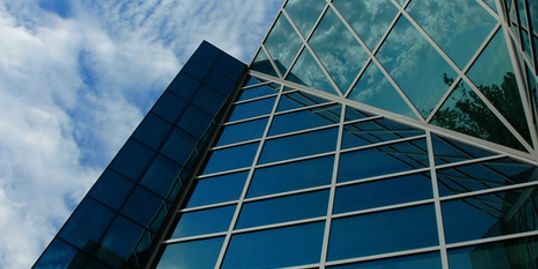 AMO Accreditation
AMO accreditation is the only recognition of excellence given to real estate management firms. It is a mark of distinction based on industry standards and best practices - a clear demonstration to clients that their properties are in the best hands. Only 550 real estate management firms in the United States and Canada have passed the rigorous tests necessary to become an AMO. Lee Property Services LLC is the ONLY commercial property management AMO company headquartered in Greenville.
24 / 7 Peace of Mind - CPM Managed
Our clients can relax knowing that their properties are being professionally managed by our Certified Property Manager (CPM), Robert 'Cal' Collins. A CPM has met the stringent educational standards of the Institute of Real Estate Management (IREM®). IREM® is an affiliate of the National Association of REALTORS®. The CPM® must also adhere to the Code of Professional Ethics established by IREM. This code was created to establish and maintain public confidence in the honesty, integrity, professionalism and ability of the property manager. Property owners can have peace of mind knowing that their property is being managed by the most qualified individuals.
Our Services
Tenant Relations - Lease Management
Monthly Rental Collections
Delinquency Management
Property Maintenance & Inspections
Monthly Site Inspections
Detailed Annual Inspections
Capital Improvement Supervision
Tenant Improvement Supervision
Management of Repairs and Replacements
Negotiating and Managing Service Contracts
In House Facilities Technician
24 Hour Emergency Response
Financial Record Maintenance
Processing and Payment of Property Expenses
Maintaining Complete Financial Records
Monthly Financial Reporting
Annual Budget Preparation
Annual Operating Expense Reconciliations
Annual Reporting for Tax Preparation
Web-Based Interactive Software
Lee Property Services (LPS) utilizes a web-based property management software called PropertyWare. PropertyWare is a wholly owned subsidiary of RealPage, Inc., the leading provider of on-demand software solutions to the real estate industry. PropertyWare offers a user-friendly portal that allows owners 24/7 access to their property information with as much or as little control as they wish. LPS is proud to provide these paperless services to our clients while doing our part to "Keep it Green".
PROPERTY TYPES WE MANAGE
Office (Up to 9,999 sqft)
Office (10,000 - 100,000 sqft)
Office (100,000+ sqft)
Retail (Up to 9,999 sqft)
Retail (10,000 - 100,000 sqft)
Retail (100,000+ sqft)
Light Manufacturing (Up to 100,000 sqft)
Light Manufacturing (100,000+ sqft)
Warehouse/Distribution (Up to 100,000 sqft)
Warehouse/Distribution (100,000+ sqft)