Author Archive: Tracey March
Tracey March is a former attorney who practiced real estate, community association, and landlord-tenant law, among other things. Tracey has worked with AllPropertyManagement.com (APM) since it was founded in 2004, and has served as in-house counsel and real estate broker for the company. She currently works in industry research, writing about real estate, the rental market, and issues facing property managers and community associations. Find her on Google Plus.
Located in Texas, San Antonio is the second most populous city in the state, and is located about 75 miles west of Austin. Named for Saint Anthony of Padua, the city has a rich history of Spanish influence as evidenced by the city's five missions, four of which are in the San Antonio Missions National Historical Park.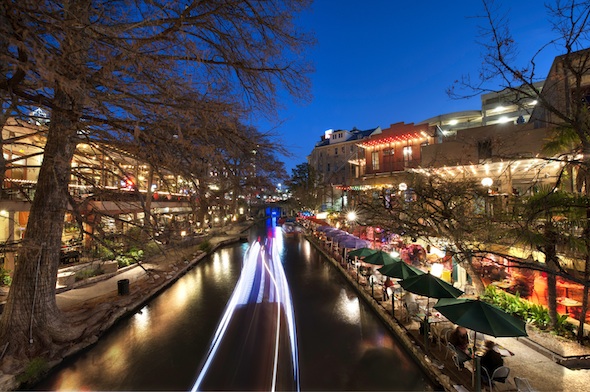 About San Antonio
Known in the 1800s primarily as a center for the cattle industry, the city is now home to several military bases, including Lackland Air Force Base and Randolph Air Force Base. Just outside the city are Camp Bullis and Camp Stanley. San Antonio is reputed to be very family friendly, and certainly the River Walk, the Alamo, and Six Flags helped garner that reputation.
San Antonio Demographics
With about 1.3 million inhabitants, San Antonio is the 7th most populous US city, and its population is increasing faster than the US population as a whole. About 63 percent of the population identifies as Hispanic or Latino. 26.8 percent of the population is 18 years of age or younger; 10.4 percent are 65 years of age and over. From 2008-2012, the homeownership rate in San Antonio was 57 percent–less than the average rate for Texas, which was 63.9 percent during the same period.
San Antonio Housing Market
In 2013, the housing market in San Antonio posted its best year since 2006. According to the San Antonio Board of Realtors, there were more than 23,000 home sales in San Antonio last year, with the median price for a single-family home being $170,200. Housing inventory is at about 4.2 months according to a local real estate group. Current projections from Corelogic Case-Schiller are for prices to increase 3.7 percent between Q3-2013 and Q3-2014.
While in the past San Antonio has been recognized for its stable and affordable home prices, recently cheaper housing is becoming more challenging to find. Reports are that fewer affordable homes are being built while more luxury type homes are increasing.
San Antonio Rental Market
Realpage.com reports that for the third quarter of 2013, average apartment rents in San Antonio were $813/month, up 1.7 percent, a lower rate than other major Texas metro areas. Occupancy fell .5 percent to 93.9 percent, partly due to the addition of new apartments, which may have reduced rental demand for older units. According to RealPage, lthough San Antonio has not performed as well as other Texas rental markets, it's performing well for San Antonio.
Are you a property manager in San Antonio? We'd love to hear how the rental market is performing,please let us know in the comments.
Please join the conversation, and follow and like us on Twitter, Facebook, and Google+ to get updates on the rental market and issues facing property managers.
By Tracey March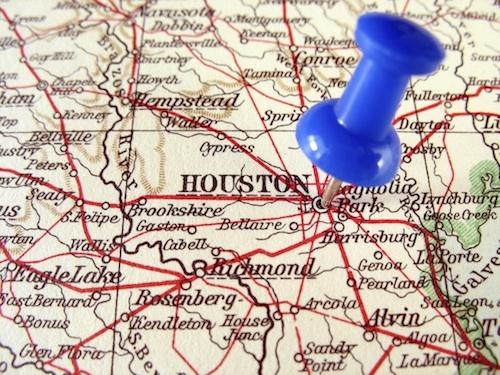 As the largest city in Texas, with a population of over 2 million people, all eyes are often on Houston when evaluating the Texas economy and real estate. Houston's economy is largely an industrial one, with energy, manufacturing, and aeronautics taking the lead. Houston is also known for its health-care sector, particularly biomedical research. Also significant to the Houston economy is its port, which is ranked first in the US for imports and export tonnage, and is also the 10th largest port in the world.
Houston's Demographics
Demographically, Houston is a multi-cultural city thanks largely to its many colleges and universities (which include the University of Houston and Rice University), its energy and other industries, and the port. Over 90 languages are spoken in the city. Median family income in Houston is about $40,000.
Houston's Real Estate Market
The Houston real estate market is alive and well, which is partly a reflection of a healthy energy sector and increasingly vibrant economy. Greater Houston added more than 86,000 jobs in 2013. Projections are that the Houston economy will continue to grow, with a projected 111,700 jobs added in 2014 and payrolls increasing an estimated 3.9 percent.[1]
Houston's home sales and prices are up, and inventory is low. Here are some numbers from the Houston Association of Realtors:
Home Sales: compared with December 2012, single-family home sales in December 2013 rose 14.3 percent
Home Prices: year-over-year single-family home prices rose more than 10 percent to $265, 017
Inventory: Houston had a 2.6-month supply of inventory in December 2013, which is an all-time low
Houston's Rental Market
The Houston rental market appears to be just as strong as its real estate market. Compared to December 2012, rentals of single-family homes were up 7.8 percent. Rentals of condos and town-home properties were up even higher-at 9.8 percent.
Monthly rents in Houston have been stable for single-family homes, remaining at about $1,612. However, rents for town-homes and condos have increased significantly, rising 12 percent in 2013, to $1,476/month.
Multi-Housing News Online reports that in the past year, the number of 100+ unit multi-family properties that sold increased by more than 40 percent, and sales for properties with fewer than 50 units doubled.
Similar to Seattle's real estate market, apartment unit construction in Houston has increased, with the addition of 9,200 units in 2013. Despite the addition of these new units, the vacancy rate for multi-family housing in Houston has remained steady at about 6.4 percent, a rate that has slowly been falling in recent years, and which is below the national rental vacancy rate average of 8.2 percent.
An estimated 10,900 apartment units will be completed in 2014, and rents for Houston multi-family housing are expected to rise 3.6 percent.
Please comment–we want to hear from you!
If you're a Houston property manager or landlord, we'd love to get your take on how the rental market in Houston is faring. There's no substitute for wisdom and experience from the front lines.
And one more thing, if you want to be part of our property management community, please follow us!
Please join the conversation, and follow and like us on Twitter, Facebook, and Google+ to get updates on the rental market and issues facing property managers.
By Tracey March
---
[1] According to research data from Marcus & Milchamp, as reported in MHN Online, Housing Snapshot, 1/29/2014.
The Seattle real estate market is now well into its recovery. Housing prices in King County increased about 10 percent last year, and are projected to increase by about 5 percent in 2014. From a rental owner's perspective, the rental market is doing well. Rental vacancy rates were at about 4.4 percent in 2013, and Seattle rents went up about 6 percent, placing Seattle high on the list of cities with the biggest rent hikes. The average rent for one-bedroom apartments close to or in downtown is about $1438.
We started to wonder how these numbers are affecting Seattle property managers in the trenches, so we spoke with Thomas Wilkerson, of Circle Point Homes Property Management.
We last interviewed Mr. Wilkerson back in October 2007, just as the real estate bubble was bursting. It's interesting to look back at that article. At the time, Wilkerson indicated that many Seattle sellers were in a wait-and-see mode, not wanting to reduce their sales prices yet, and instead calling property managers to manage their homes. Ahhh. What a difference hindsight makes!
Today, the real estate market is very different, but the real estate bubble is still impacting the world of Seattle property management. Why? The answer is pretty simple: when the bubble burst, realtors had to turn to other work. Most states, including Washington, require property managers to have a real estate license. So when things fell apart, many realtors turned from home sales to rental properties.
What does this mean for Seattle rental property owners?
The increase in the number of Seattle property management companies gives rental owners more choices if they're looking for help managing their properties. But Wilkerson warns that a real estate license does not a property manager make. Real estate coursework touches only briefly on how to manage rental properties. So while there are more property managers in Seattle, their levels of quality, experience and education vary widely. It's important to do your research when selecting a property management company.
Wilkerson suggests that owners of rental properties in Seattle look online for property management companies if they decide they no longer want to self-manage their rental. While price is a factor, Wilkerson advises not to choose the cheapest property management company over a company with more experienced property managers and good references. Experience tends to be the name of the game in property management, as with many other professions. Regardless of which company you choose, ask for references and call the company's clients.
Why do Seattle rental owners hire property managers?
Wilkerson says there are many reasons to hire a property manager. Many of his clients needed a property manager in Seattle because they're absentee rental owners. However, he says, he has plenty of Seattle-based clients who have full-time jobs and are just too busy to manage their rental. He says rental owners are concerned about liability and compliance with landlord-tenant laws, fair housing requirements, maintenance/repair duties, and other obligations. Hiring a good, experienced property manager can really take a lot of pressure off if you're concerned about not having enough time, messing up, or not being able to tell if you are making a mistake when in fact you might be.
For example, Wilkerson sees maintenance and repairs as inextricably linked with liability. He has a team of trusted maintenance and repair contractors he works with and before hiring anyone he conducts background checks. Wilkerson says many self-help landlords often go with the cheapest service provider when rental properties need repair work. Often, they don't do background checks, which can lead to significant costs, liabilities, and issues for tenants.
Where do Seattle landlords get in trouble?
Wilkerson says the most common problems faced by Seattle landlords are preventable, and include inadvertent violations of fair housing rules, failing to maintain property, and safety and security issues. He emphasizes that the rules are always changing and it's important to stay on top of them, which can be difficult if property management isn't your profession.
What are some tips for Seattle landlords?
Good tenant screening is critical. Always call landlord references, going back at least two landlords. Be aware that some applicants will give you fake information. Wilkerson had one applicant who provided a fake landlord, but because he knew the neighborhood, Wilkerson was able to call neighbors and ask about it.
Wilkerson also advices that rental owners shouldn't accept background checks and credit reports from applicants. Instead arrange for them yourself, as these documents can be easily faked or changed.
About Circle Point Homes Property Management
Thomas Wilkerson is the owner of Circle Point Homes Property Management in Seattle. He manages about 300 properties, none of which are vacant at this time, which he credits partly to very good tenant screening.
By Tracey March