Category: Investment Property
Super Bowl XLVIII is this weekend. Woot!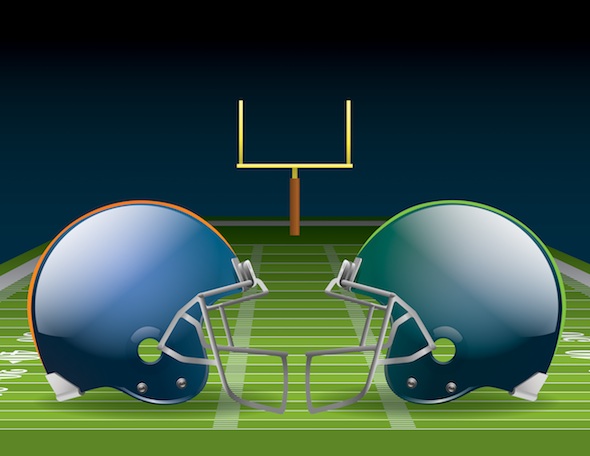 For those of us who aren't Roman-numerally fluent, that's Super Bowl 48. And in just a few days, the Seattle Seahawks and the Denver Broncos will be duking it out for a Super Bowl ring at Metlife Stadium in New Jersey. Doing what we do at APM (what the heck do we do? Find out here), we started to wonder how these two great cities would do if they were duking it out for best place to own investment property.
Both cities are known for their epic outdoor scenery and active lifestyles while maintaining the benefits of urban living. And they seem to be pretty similar–their populations are 634,264 (Denver) and 634,535 (Seattle), they both came out of economic depressions when gold was discovered, and both are in states that have legalized recreational marijuana sales (which has been a pretty hot topic lately).
But there are some differences.
So, if you are looking to buy a Seattle or Denver investment property for a rental or a second home, or to move to either place, please read on! Of course we'll look at real-estate data, but we're also going to take a peek at fun stuff, like skiing and beer.
FIRST QUARTER: Real Estate and Rental Property
Seattle Gets A Field Goal (3 pts), Denver Gets A Safety (2 pts)
Seattle and Denver are both good places for landlords and real estate investors to make money. So, does Seattle rental property beat out Denver rental property? To find out, we looked at the Rental Health Index we created last year. The index uses various governmental data sources to rank the nation's 75 biggest cities as hot spots or sleepers for investment real estate and rental properties.
And the winner?
Seattle-but barely.
The Emerald City ranked #27 in the nation and Denver #29. Housing values made the difference. They're increasing faster in Seattle than in Denver, with Seattle ranking 20th in the nation with an appreciation rate of 5.7% compared to The Mile-High City's more sluggish 3.4 percent appreciation, placing it at #56.
The great news for both cities is that Denver and Seattle are among the fastest-growing metropolitan areas in the nation. The RHI indicates Denver's job market grew 2.64 percent from July 2012 to July 2013, while Seattle's job market grew slightly more, up 2.93 percent during the study period.
SECOND QUARTER: Recreation
Seattle & Denver Each Get a Touchdown (6 pts each), But Seattle Gets an Extra Point
Seattle and Denver both offer fantastic recreational opportunities if you are active and love the outdoors. Does one have an advantage over the other? It depends on what you are looking for. When it comes to the overall city for outdoor lovers, Seattle outranks Denver. Seattle's waterfront location on the Puget Sound provides ample water-based recreation, such as kayaking, paddleboarding, fishing, and even scuba diving. And Seattle is known for being very bike friendly. The Burke-Gilman trail, ample bike lanes, and ability to ride year round landed it at #10 best bike city in a recent survey, beating out Denver at #14.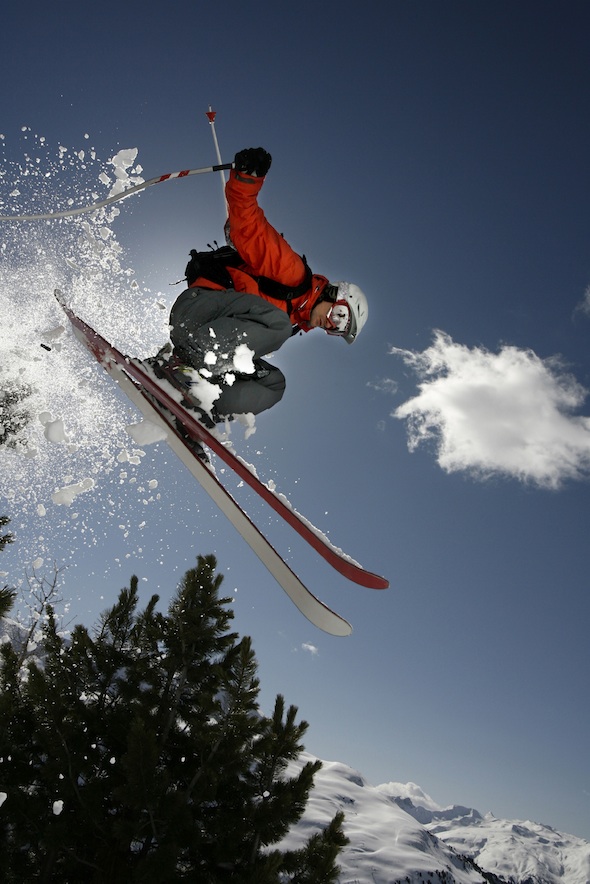 If you're looking to travel outside the city, nearby mountains in both Seattle and Denver offer great snow sports. Although Seattle is located near the North Cascade Mountains, and is close to Snoqualmie Summit, Denver offers more and better skiing. In a ranking of large cities with the most ski resorts within four hours, Denver squeezed out Seattle for the best skiing, snowboarding, and mountaineering, taking the #1 spot over Seattle's #2. Finally, if you're a mountain biker, epic trails are within a couple of hours of both cities.
THIRD QUARTER: Lifestyle
Seattle & Denver each get a touchdown (6 pts each) and a field goal (3 pts each).
Beer is good. At least, that's what the populations of Denver and Seattle seem to think. Both cities produce an impressive assortment of craft beers and microbrews. Denver is also known for it's location near bigger brewers, such as Coors Beer, which may or may not be a good thing depending on your status as a beer snob and your politics.
In Travel & Leisure's America's Favorite Cities survey, Denver ranked #2 for Best Beer City. Although there are only a few breweries in the city of Denver, there's an impressive number outside the city, so we'll cut Denver some slack and give them points for having lots of good beer nearby. Plus Denver hosts the Great American Beer Festival every year, and it's the largest beer festival in the nation, which is impressive. Seattle, coming in at #4 in the survey, boasts several local breweries, including Maritime Pacific Brewing in Ballard, Pyramid, and Fremont Brewing. However, in CNN's list of the 8 Best Beer Towns, Denver ranked #5, and poor Seattle didn't even make the list.
Score: Denver gets a touchdown, Seattle gets a field goal.
Seattle Loves Dogs More Than Denver. Well, at least according to Estately, which ranked the top 17 dog cities. According to Estately, when looking at factors such as weather, Walk Score, doggie-activities, size of yards, dog-focused Meet-Up groups, and number of dog sitters, Seattle ranks #3, with Denver lagging behind at #16.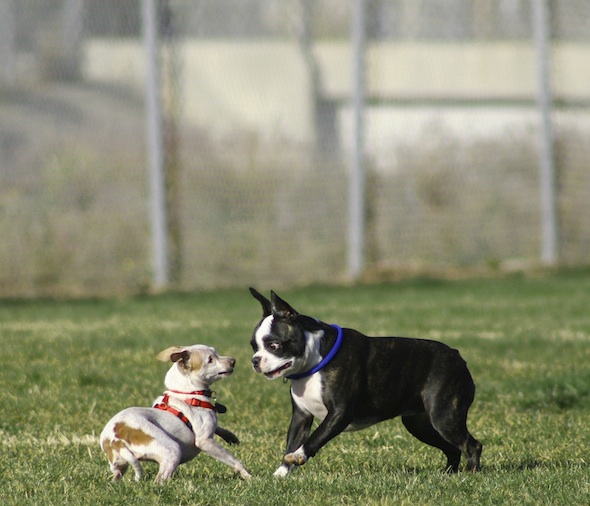 How did Seattle beat out Denver (or send Denver to the dogs? sorry, I couldn't resist) Seattle boasts 14 dog parks compared to Denver's 9. And further tipping the scales in favor of Seattle is that the city allows dogs on buses, ferries, and light rail, and there are 32 Meet Up groups for dog lovers. Apparently Denver's so-called "300 days of sunshine" weren't enough to boost it past Seattle, at least according to Estately.
Score: Seattle gets a touchdown, Denver gets a field goal.
FOURTH QUARTER: Education
Denver & Seattle Each Get a Field Goal (3 pts each)
And what about public education? Seattle beats Denver on test scores, according to?Greatschools.org, which?reports that Denver scores 5 out of 10 points, while Seattle scores 6 out of 10. However, Seattle beats Denver in graduation rates. In 2012 the Seattle public high school graduation rate was 73%, while Denver's was 58.8 percent. However, these rank close to one another so each receives a field goal.
GAME OVER. Final Score?
Seattle: 22 Denver: 20
Perhaps I should have mentioned at the outset that allpropertymanagement.com is a Seattle-based company, and I lived in the city for ten years?
On the flip side, I left Seattle because the weather really did bum me out! And Denver is one of my favorite cities! I've been there a few times on my way to Fruita and Moab to ride my mountain bike, and I have to say, Denver has a great feel. Downtown Denver has great pedestrian areas and fantastic food. If I had to pick a city to live in again, or to buy a second home in, I'm pretty sure it would be Denver.
The fact is that both Seattle and Denver each have great sports teams and enthusiastic fans, amazing recreational activities, and they each present considerable lifestyle and investment opportunities.
Cheers and enjoy the game!
A NOTE: So, I realize I could have picked other categories to review – what would you have picked?

By Tracey March
As of the end of September I co-own a five-unit multifamily property with my husband. We decided rental property investment is going to be our part-time gig.
We've decided to self-manage for these reasons:
It's close–about a half-mile from our house.
We both work less than full-time, so theoretically we have the time to put in. We do have a kid, but she's almost fourteen. After 2:45 p.m. we're busy with homework, activities, and dinner, but during the day she's at school.
I used to be a lawyer, and did a little landlord-tenant law including drafting lease agreements, notices to vacate, evictions, and other stuff.
I also used to be a real estate broker, which means I have met a minimum property management education requirement.
I've been writing about the property management industry and property management issues for almost ten years.
So, we figured we're well-equipped to be awesome landlords. Now that we've owned the rental for six weeks, I'm going to downgrade the "awesome" to "decent" to account for reality. Here are the issues we've had so far:
1. Two days before the inspection and prior to closing, I wrote a post on meth lab rentals, got a little paranoid, ordered a meth test kit, and then was too busy working on a deadline to show up at the inspection to do the actual testing. Then I couldn't figure out an easy way to arrange for the test without insulting my new tenants. Can you imagine if your new landlord wanted to come by to test your counters for methamphetamine residue?
2. Two days after we closed, my husband and I went on a two-week trip to Tuscany. The day we should have been preparing for the trip I had to set up an LLC, get a bank account, get a PO box for rent checks, get a federal ID number, check in with our accountant, draft an LLC operating agreement. I also wrote letters to our tenants introducing ourselves and telling them where and how to pay rent, checked out online rental payment options (and subsequently abandoned the effort, opting to ask tenants first if they'd use such a service), and created Tenant Information Sheets for each of them to fill out and submit with their rent.
3. The trip to Tuscany was awesome.
Transferring electricity, garbage, and other accounts from a significantly different time zone was not awesome. Also not awesome was the email from one of our tenants who was understandably concerned about sending a check to new PO box, written out to a company she didn't know (and of course she couldn't find information on because it was newly-formed!). She wanted to meet us in person because she was concerned about rental fraud. Sort of funny, given my recent post on how to avoid Craigslist rental scams–maybe she read it! What was even less awesome was having to email her back that I couldn't come by and meet her because I was in a foreign country–the classic excuse of many rental scammers.
4. A couple of weeks ago, one of our tenants called my husband (whom I now refer to as "Mr. Roper") to let him know she had no electricity on her second floor. He called the electrician, who fixed it for $40. Nice. Then the electrician told my husband that our smoke detectors weren't in compliance with code. It turns out the electrician was wrong. The smoke detectors are in compliance with code, but they don't meet current recommendations. Not wanting to mess around with fire and tenant safety, Mr. Roper went out right away, bought four ten-year smoke detectors and installed them in the apartment. That night I wrote 24-hour notices to the other tenants that we would be entering their units to install new and additional smoke detectors the next day and congratulated myself for being so on the ball. Then we got busy and didn't deliver the notices. I had to recycle them as the dates were wrong. That was fourteen days ago. Nothing else has been done.
5. For November rent, two checks hadn't been received in our PO box by the afternoon of the 4th. That was ten days ago. We haven't checked since. Maybe today.
6. The prior landlord, who has been great, suggested that I mail recycling guidelines to the tenants because some liberties are being taken with the recycling containers. I haven't done that yet. He's also worried that we haven't put the spigot covers on yet.
Now, I know what needs to be done to be a good landlord. I've been a tenant before, I've been a landlord before, I've been writing about property management for almost a decade, and I've been a landlord-tenant lawyer. However, sitting down and actually doing the work is a lot different from knowing exactly what needs to be done, as the past six weeks have taught me. Things like your kid getting sick, unexpected work deadlines, outpatient surgeries on parents, family trips to cyclocross races, and multiple dentist visits (requiring Ambien) have cropped up. But the problem is, the stuff still needs to get done. So, here's what need to do differently, point by point.
The Meth Issue: I have no reason to believe any of our tenants is doing meth. None of the signs are there. I need to get over that. I think this a bit like when med students think they have the disease they're studying that week.
The Last Minute Closing Before our Trip Issue: This was a time management issue and organization deficiency on my part. If a property management company had been involved we wouldn't have had to worry about setting up the PO box or contacting our new tenants, but I would still have had to form the business and set up the bank account. Besides, it's kind of lame to complain that we didn't have enough time to pack for our awesome Tuscan vacation. Classic first-world problem.
The Transferring Accounts and Vigilant Tenant Issue: Another time management and organization deficiency. As to the tenant issue, I think we should have asked the prior landlord to write a letter to the tenants explaining the upcoming transition when we closed. If we buy another rental, that will be on our list. A property management company would most definitely have been able to help us with the vigilant tenant issue, and quite possibly the accounts transfer issue.
The Smoke Detector and Notice Issue: I just need to do it, so I just emailed Mr. Roper asking when he can install the smoke detectors so I know the dates to put in the notice. A property management company could just take care of things and make that problem disappear, but we're not caving in yet.
Rent Checks. The solution to this one is to set up online rental payments, which I have added to my to-do list. In the short term, this is another "I just need to do it" issue, and I'm going into town to check the PO box in about twenty minutes. [UPDATE: They're all paid up--which is great because if I have trouble drafting 24-hour notices to enter, I can't imagine I'll have much enthusiasm for tracking down rent payments and threatening eviction].
Recycling and Spigot Issues: I'm not going to drive out to the Recycling Center to get forms, but thanks to the Tenant Information Sheets I created and got back last month, I have my tenants' email addresses, so I'll find the information online and forward it to them. The spigot is a maintenance issue and, therefore, not my gig. But I did just nag Mr. Roper about it. A property management company might come in handy here.
Well. Since we're not going to hire a property management company (yet), I need to get started on my list.
Besides criticizing me for my time management deficiencies, do you have any other advice?
By Tracey March
By Dennis Green
All Property Management is proud to announce the re-launch of Rental Property Reporter, the Internet's best "Do It Yourself Landlord" resource that combines quick tips to help investors manage their income property with nearly 15 years of in-depth how-to articles on real estate investing. This website is dedicated to helping owners grow their property portfolios, increase return on investment and improve operational efficiency.
In addition to the new look, Rental Property Reporter now features an easy to use financial planning tool called the Investment Property Analyzer. While simple to use, the analyzer is a must-have tool for any investor who needs to quickly:
Evaluate the quality of any property they currently own or are considering acquiring
Determine monthly and annual cash flow
Consider alternative Return on Investment (ROI) scenarios based on variables such as likely appreciation, interest rate changes, maintenance costs and other factors
The Investment Property Analyzer helps owners to rationally evaluate investment opportunities as well as determine what they should do with property they already own by testing different rental rates, cost of capital scenarios, taxes and expenses. Instead of just relying on gut instinct, the tool allows investors to adjust assumptions that might help them discover a diamond in-the-rough or a money pit.
Rental Property Reporter will roll out additional tools in the future as well to help investors make sound decisions. Visit the website to try out the Investment Property Analyzer. Also, consider subscribing to Rental Property Reporter's newsletter so you'll be the first to know when new content has been added.