Category: Lease Agreements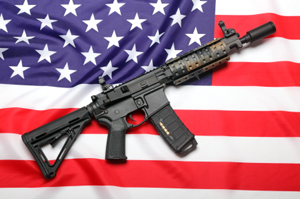 By Tracey March
Every day in our country about 289 people are shot, some deliberately and some by accident. A gun in the home is 22 times more likely to be used to kill or injure someone in a domestic murder, suicide, or accident than to be used in self-defense. (From the Brady Campaign to Prevent Gun Violence.)
Given these troubling statistics, many landlords and property managers have been wondering if their property rights allow them to limit gun ownership in their rental properties without violating the Second Amendment right to bear arms. The answer is yes. The Second Amendment is a limit on government power, not a limit on private citizens. And if a private citizen landlord wants to ban guns in his or her rental properties, there is no Second Amendment violation.
Gun owners who are told they can no longer keep their guns may claim they are being discriminated against, but they will find no support in fair housing laws as gun owners are not considered a protected class under those rules.
However, if you do want to limit or prohibit firearms on your rental property, implementing and enforcing those policies could be difficult. Landlord tenant law requires you to wait until the end of each tenant's lease and include the limit or ban in the new lease or in a set of House Rules that your tenants sign when they renew.
And what if you suspect your tenants are keeping a firearm in a rental unit, in violation of your established policy? You might have a hard time verifying that a gun is being stored on the premises because state privacy laws may prevent you from doing an inspection. However, if you do have proof of a violation, and your tenants have agreed in the lease to abide by your policy, you can initiate an eviction.
Finally, a limited number of states, like Minnesota, have enacted laws that prohibit landlords from limiting tenants from owning firearms, so if you are thinking about limiting or banning firearms on your rental property, make sure that doing so won't violate your state's laws.
As always, the information provided here is just that–it is for informational purposes only and is not legal advice. If you have any particular questions or issues, please consult an attorney.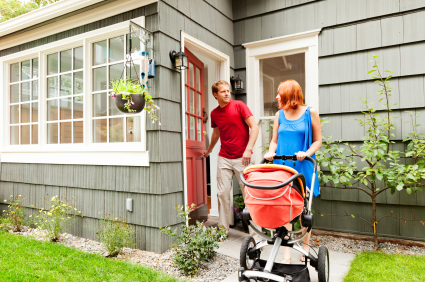 By Tracey March
There are only a few circumstances in which a landlord may enter an occupied rental property, and one of them is to show the property to a prospective tenant or buyer, as long as any notice requirements are met.
However, there are a few things to consider when selling a rental home that has tenants living in it.
First, decide if you want to wait until the property is vacant. Some buyers prefer to see an empty property, and it's easier for you to schedule showings and make the unit presentable if you don't have a renter. However, some investment buyers prefer to buy property that already has a tenant so they can receive rental income immediately. So you have to determine which buyer you're marketing to.
Second, if you decide to list and show your rental home while it has tenants, you need to consider them. If they have no idea you're planning on selling the place, it's likely they'll feel somewhat put out. If that's the case, they may not be too motivated to spruce the place up for showings, especially if they think they'll have to leave the rental sooner than they planned. Let them know that they have the right to stay until the end of the their lease, regardless of who owns the property, provided that they comply with the lease agreement. After that, whether or not they remain is up to the new owner.
If you know in advance that you're going to sell your rental think about disclosing your plans to incoming tenants. Consider making the lease month-to-month after the planned listing date to give the eventual buyer flexibility. Also consider stating in the lease that the tenants agree to give realtors full access to the property for showings and other listing-related activity, with proper notice.
Related: Top Five Reasons Renters Gripe
Do you have any suggestions for smooth showings with renters in place?
As always, the information provided here is just that–it is for informational purposes only and is not legal advice. If you have any particular questions or issues, please consult an attorney.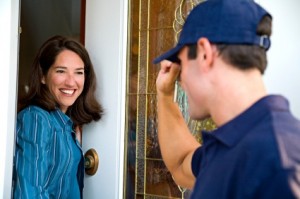 By Tracey March
A good tenant is your best asset, and as a landlord, retaining good tenants should be one of your biggest priorities. The good news is that keeping great renters isn't too hard if you know what to do. Here are ten things you must do to keep your good tenants happy enough to stay put!
1. Respond quickly to complaints about noise or reports of criminal activity, such as drug dealing.
If you have specific rules about noise, enforce them. If you are aware of any crimes taking place on your rental property, take action immediately. Evict drug dealers; consult your attorney if you need help, or consider hiring a property management company that includes evictions in its services. If drug dealing is happening on a nearby property that is not owned by you, work with neighbors, the property owner, and the police.
2. Schedule maintenance and repairs at times convenient to your tenants, and let them know in advance.
Minimize the impact of repairs and maintenance by scheduling them at the times your renters are least likely to be around, typically between 9 and 5, Monday through Friday. Let your tenants know in advance when repair work is being done, and why. Consider the safety and security of your tenants while the work is taking place (for example, if a tenant's parking spot will be unavailable during repairs, provide another). After the work is finished, send a thank you note.
3. Provide designated parking spots and enforce parking rules.
Having a parking spot with a short walking distance to home is very important for many tenants. Assign parking spots and enforce parking rules. Send warning letters to tenants who break the rules and have their cars towed if they ignore your warning. Also, make sure you have well-marked and sufficient guest parking.
4. Follow through on repair requests and other commitments. 

It's simple: do what you say you'll do. Recognize that all tenants want their repairs handled promptly, efficiently, and predictably. And remember that many tenants are "renters by choice". They prefer to rent rather than own partly because they want someone else to be responsible for repairs. Have a repair and maintenance process that helps you consistently meet or exceed tenant expectations.
5. Give your tenants advance notice of upcoming inconveniences that you're aware of.
Warn tenants about unexpected inconveniences that will be taking place near their home. If you're aware of upcoming road closures or a planned power outage, consider sending out a newsletter, email, or a quick text message informing your tenants, so they have an opportunity to prepare or change their plans. You can also keep tenants updated using a Facebook or Twitter account.
6. Understand that your tenants want to feel safe at home.
Make sure that any outdoor areas used by tenants at night (such as a parking areas, paths, and entries) are well-lit. Keep foliage trimmed, and fences low. Stay on top of repairs. Arrange for a safety and security survey a couple of times a year, and let your tenants know when you've made improvements. Also consider giving your tenants some safety guidelines when they move in.
7. Make sure all of your tenants follow the House Rules.
Good tenants are good neighbors. In return, they want the same consideration. They will follow the rules you have developed for your rental property, as long as they are reasonable. All of your tenants should read and sign a copy of your rules when they execute the lease. Explain to your tenants that the rules will be enforced. Consider eviction for serious violations.
8. Consider allowing pets; and if you do allow pets, make sure owners clean up after them!
Tenant retention has been shown to improve if you allow pets, and certainly there are some great tenants out there who are also animal lovers. If you do allow tenants to keep pets, require them to clean up after them in the lease and require them to keep them on a leash when outside the rental unit. Provide "doggy bags" and garbage cans close by. If any tenants are not complying with your pet policy, issue a written warning. If that doesn't work, ask them to remove the pet from the rental. Also consider this company–PooPrints. They are the CSI of dog poop for property managers, detecting which pooches are dropping bombs.
9. Be polite, courteous, and professional.
Recognize that being a landlord requires you to have great customer service skills. Never complain about your job or personal life. When the phone rings and the call is from a tenant who is paying you thousands of dollars a year, politely ask how you can be of assistance, no matter how bad your day is going.
10. Create opportunities to appreciate your good tenants.
I have read that you have to thank someone seven times before they really feel appreciated. I'm not suggesting that you maintain a spreadsheet tracking your appreciative words, but you should say "thank you" or send thank-you cards when appropriate. Gestures such as these go a long way in making your good tenants feel welcome and appreciated.
Good tenants know they are good tenants, and they expect to be treated that way. It's worth the extra effort to keep them–they pay their rent on time, they maintain your property well, and they're generally pleasant to deal with. If you are reliable, professional, and courteous, they will be too.
Do you have any tips for good tenant relations? We'd love to hear them.