Category: Maintenance & Repair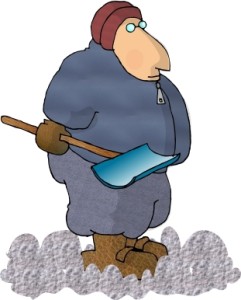 Freezing temperatures signal winter is here and the end of the year is just around the corner. Whether you're a self-managing landlord, or you have a property management company managing your rental property, five things should be on your mind:
winterizing your rental
preparing for snow and ice storms
filling vacancies quickly
end of year tax to-dos
planning for next year
We asked some of our best professional property managers about their end-of-year priorities, and we got some great advice.
Here are some critical checklist items for winter that you can't afford NOT to do:
Winterize Your Rental:
Proper winterizing will help you in a myriad of ways, including preventing slip and fall lawsuits, lowering heating bills, and saving thousands in potential maintenance disasters, like frozen pipes or severe water damage from leaks.
Fred Musilli, Broker of Record at DJCRE Sales, Leasing, & Property Management in Philadelphia, says that while there are many preparatory items an owner needs to be concerned with in the winter, he ranks these two items as priorities: chimney safety/CO2 detector maintenance and snow removal responsibility.
Chimney safety and carbon monoxide detectors go hand-in-hand, advises Musilli. If your rental property is not exhausting properly, tenants can be seriously injured, or even killed. Much further down on the list of reasons, he adds, a chimney and burner cleaning will also improve energy efficiency and prolong the life of your heater.
Musilli also advocates a review of your snow removal plan, which should include not only who should be doing the dreaded task, but also how much needs to be cleared, by when, and proof of compliance. Somebody has to do it, and it is important not to make clear who has responsibility for what.
Another checklist item (for the over-achieving landlord), suggests Musilli, is a review of tenants' intended use of individual space heaters, which can wreak havoc on an electrical system and create needless emergency calls when the electrical box fails. If tenants use cheap, non-UL rated, or damaged extension cords, a house fire is more likely. Discuss use of these heaters with your tenants in advance to avoid expensive repairs, and increase tenant safety and overall satisfaction. If haven't done so already, consider addressing space heaters in your lease agreements or "house rules."
Checklist: Winterizing Tips

Chimney safety inspection
Carbon monoxide detector inspection (and smoke detector while you're at it).
Review snow removal responsibilities.
Review your tenants intended use of individual space heaters.
Clean gutters.
Block leaks from outside.
Check to see if you need to add more insulation to any attic areas.
Take down screens and install storm windows.
Wrap pipes, and consider heat tape if frozen water in your rental property's pipes is likely.
Prepare for Snow and Ice Storms:
While general winterizing is a critical part of taking care of rental property, being prepared for the unique issues raised by severe winter storms is worthy of separate consideration. Kyle Beck, of Your Local Leasing Company, which is located in Philadelphia (so he's seen his share of snow storms), has the following advice for preparing for winter storms:
Checklist: Preparing for Winter Storms

Maintain an adequate supply of snow and ice removal tools, including salt or sand, snow shovels, and possibly a snow blower to remove large amounts of snow.
Make sure your snow removal contractors are alerted and prepared to tackle forecasted storms.
In case of a power or gas outage, be prepared with flashlights, bottled water, and blankets. Keep an extra stockpile of those supplies in case a tenant needs them. A warm blanket can go a long way toward making a miserable night a little bit better.
Check your properties for loose or low-hanging tree branches. Gusty winds or ice build-up can cause loose branches to fall, presenting a hazard to both tenants, employees, and visitors.
Keep an eye out for loose roof tiles or faulty furnaces. While this should be a part of your annual winter inspection, it's imperative that these items continue to function properly throughout the winter months. Heavy snow buildup can quickly lead to damaging leaks in a unit, and you certainly don't want a furnace to stop working during a winter storm.
Stay on top of the situation. With 24-hour weather available via television and the Internet, it's easily than ever to track storms and their potential to hit your properties.
Minimizing Your Vacancy Rates
Winter has the worst vacancy rates, and you lose rental income every month your rental home sits empty. Having a tenant move out at this time of year is often considered the kiss of death because finding tenants in the winter is more difficult. Kevin Haag, Founder and CEO of Douglas Realty & Development, Inc., encourages his rental property owners to offer something nobody else would to avoid an empty rental property in December and January. Consider an incentive such as "sign your lease before Christmas and get the first week of January free" or "sign your lease before New Year's Eve and get a $100 gift certificate from your local grocer or well-known restaurant." Haag suggests that if you dare to be different your results will improve.
In addition to offering incentives, compare your rents with those in the area to make sure your rent is fair. There are many different ways to do this, from checking comparable properties on rental property websites, to using an online service such as Rentometer. While your rental unit or home shouldn't be priced too high, make sure it's also not priced too low for two reasons. First, you want to maximize your rental income. Second, if potential renters think the rent is too low for the area, they may assume that something is wrong with your rental property and not even come and look at it.
Also, If you or your property management company (if you have one) doesn't have a professional website to advertise your rental property, now's the time to try to do something about that. Recent studies show that the vast majority of renters rely on the Internet to find rentals. And having a rental property on a landlord's or property management company's professional website is one way potential renters can confirm the rental home isn't part of a rental scam. If you feel ill-equipped to take building a website on yourself, seriously considering hiring someone to help you.
Checklist: Minimizing Your Winter Vacancy Rates

Offer incentives to move in to prospective tenants.
Make sure your rents are fair for the area.
Set up a website, or consult with a company that can do it for you.
Consider being more flexible on the length of the lease.
End of Year Taxes:
While tax returns aren't due until April, to minimize your tax burden the strategy of accelerating rental property expenses should be considered now, according to Larry Nelson, CPA and partner at Kerkock Katter & Nelson LLP in Bend, Oregon. With twenty years of experience assisting rental property owners, Nelson suggests that deducting these expenses this year could be more important than ever, especially if you're affected by the new Affordable Healthcare Act tax. Under the Act, if your modified adjusted income exceeds $250,000 (filing jointly) then you'll pay an additional 3.8% tax on any rental income or other passive income above that amount. Rental property expenses are deductible only in the year they are paid, so December is your last chance to pay for any rental property-related expenses that you want to deduct this year. Additionally, you can pay your expenses in advance, so consider paying in December some expenses due next year (such as a mortgage payment, property taxes, or utility bills) to offset this year's income.
As far as rental income is concerned, don't be tempted to defer rental income for December rents to next year. The Internal Revenue Service matches 1099s for commercial leases, and they want to see rental income match up with 1099s. While residential rental owners don't receive 1099s from their tenants, Nelson says he has been involved in audits where the IRS examined residential lease agreements and had issues with the rental owner declaring less than a full twelve months of income if the unit was occupied for the entire year. But what if you were on vacation for all of December and didn't check your mailbox until mid-January? Nelson says that's still income for December.
Nelson also says it's important to not make assumptions about rental income losses–he's seen several clients get burned because they thought they could deduct these losses. The problem is that rental income losses fall under the "passive income rule" which can be a complicated beast. Rental income is considered passive income, and under the rule, passive income losses can only be offset against passive income, which means you need to have another rental property that makes money or some other passive income source. The rule is different if your adjusted gross income is less than $150,000. Nelson emphasizes that passive income rules are very complex and everyone has a different situation, so it's critical that you consult with your tax advisor before you act on any assumptions. Also see our article on Tax Tips for further ideas about legitimate deductions.
Checklist: End of Year Taxes

Meet with your accountant to discuss end of year tax strategies.
Consider paying now expenses due next year to offset this year's income.
Let your accountant know if you anticipate any rental losses next year, or if you're planning on refinancing, buying, or selling rental property as these activities may have tax consequences that might be partially mitigated with informed planning.
If you formed an LLC or S-Corporation to hold your rental property, order 1099s now to send to your unincorporated vendors (to whom you paid more than $600) by January 31st–it can sneak up quickly.
Year-end reviews:
Revisiting and evaluating insurance policies and rental regulations and laws is key to protecting your rental property investment. John Bradford, CEO and Founder of Park Avenue Properties, LLC, recommends that rental property owners set an annual calendar reminder to review their insurance policies for proper and adequate coverage and check on new local ordinances affecting landlords.
Insurance policies and their respective coverage amounts change frequently. Bradford has seen many owners move out of their property and convert it to a rental but forget to call their insurance provider to make sure their policy is updated from a primary occupant policy to a landlord policy. If an owner does not make this policy change then it is very likely a future claim will be denied for the wrong policy classification. Bradford cautions that he has witnessed firsthand a property owner who received a claim denial because the policy was still considered a primary occupancy policy and not a landlord policy. The classification change to a landlord policy will likely result in a premium increase but without the proper classification the property owner is not adequately insured which, in the end, will be a much bigger price to pay.
City ordinances can change quickly and are difficult for distant and even local landlords to be aware of. While a local professional property manager should be able to help you with local ordinances, Bradford cautions that it is ultimately the property owner's responsibility to make sure rental property is compliant with local city and county ordinances. The City of Charlotte, for example, recently required all landlords within City limits to register their rental properties online with the local police department. There is no charge for this registration but failure to register rental property could result in unnecessary fines.
In addition to local ordinances, make sure you understand federal and state laws that impact rental property, such as fair housing requirements and your state's landlord-tenants laws. Your property manager, if you have one, will be an important resource here. If you self-manage your rental property, consider joining a state or local landlord association, as these groups often have attorneys provide updates on changing laws as well as provide other benefits.
Checklist: Year-end Review

Review rental property insurance policies; update amounts if necessary.
If you don't have an umbrella liability insurance policy, consider one.
Make sure that if you have converted your primary residence to a rental property, that you made that classification change with your insurance company.
Review local city or county ordinances for changes, such as registration requirements.
Review federal and state laws, including fair housing rules and your state landlord-tenant statute, for any changes.
Planning for Next Year:
While it might be a slower time for year for landlords and property management companies, the winter, especially December, can nonetheless get busy because of the holidays. However, it's important to have a game plan for the coming year. Schedule a planning meeting to meet with key people, including any co-owners of your rental property or your property manager, if you have one, to address these issues:
Checklist: Planning for Next Year

Confirm annual or six-month rental property inspections are scheduled.
Review lease agreement template.
Review policies or "house rules." Consider adding a policy addressing space heater safety.
Review rents and consider an increase.
Discuss whether any significant repairs, such as re-roofing, need to be undertaken in the coming year.
What year-end tasks would you add?
Please comment–we'd love to keep adding to the list!
To hear about new posts, add us to your circles on Google+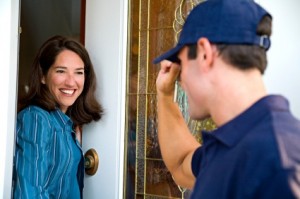 By Tracey March
A good tenant is your best asset, and as a landlord, retaining good tenants should be one of your biggest priorities. The good news is that keeping great renters isn't too hard if you know what to do. Here are ten things you must do to keep your good tenants happy enough to stay put!
1. Respond quickly to complaints about noise or reports of criminal activity, such as drug dealing.
If you have specific rules about noise, enforce them. If you are aware of any crimes taking place on your rental property, take action immediately. Evict drug dealers; consult your attorney if you need help, or consider hiring a property management company that includes evictions in its services. If drug dealing is happening on a nearby property that is not owned by you, work with neighbors, the property owner, and the police.
2. Schedule maintenance and repairs at times convenient to your tenants, and let them know in advance.
Minimize the impact of repairs and maintenance by scheduling them at the times your renters are least likely to be around, typically between 9 and 5, Monday through Friday. Let your tenants know in advance when repair work is being done, and why. Consider the safety and security of your tenants while the work is taking place (for example, if a tenant's parking spot will be unavailable during repairs, provide another). After the work is finished, send a thank you note.
3. Provide designated parking spots and enforce parking rules.
Having a parking spot with a short walking distance to home is very important for many tenants. Assign parking spots and enforce parking rules. Send warning letters to tenants who break the rules and have their cars towed if they ignore your warning. Also, make sure you have well-marked and sufficient guest parking.
4. Follow through on repair requests and other commitments. 

It's simple: do what you say you'll do. Recognize that all tenants want their repairs handled promptly, efficiently, and predictably. And remember that many tenants are "renters by choice". They prefer to rent rather than own partly because they want someone else to be responsible for repairs. Have a repair and maintenance process that helps you consistently meet or exceed tenant expectations.
5. Give your tenants advance notice of upcoming inconveniences that you're aware of.
Warn tenants about unexpected inconveniences that will be taking place near their home. If you're aware of upcoming road closures or a planned power outage, consider sending out a newsletter, email, or a quick text message informing your tenants, so they have an opportunity to prepare or change their plans. You can also keep tenants updated using a Facebook or Twitter account.
6. Understand that your tenants want to feel safe at home.
Make sure that any outdoor areas used by tenants at night (such as a parking areas, paths, and entries) are well-lit. Keep foliage trimmed, and fences low. Stay on top of repairs. Arrange for a safety and security survey a couple of times a year, and let your tenants know when you've made improvements. Also consider giving your tenants some safety guidelines when they move in.
7. Make sure all of your tenants follow the House Rules.
Good tenants are good neighbors. In return, they want the same consideration. They will follow the rules you have developed for your rental property, as long as they are reasonable. All of your tenants should read and sign a copy of your rules when they execute the lease. Explain to your tenants that the rules will be enforced. Consider eviction for serious violations.
8. Consider allowing pets; and if you do allow pets, make sure owners clean up after them!
Tenant retention has been shown to improve if you allow pets, and certainly there are some great tenants out there who are also animal lovers. If you do allow tenants to keep pets, require them to clean up after them in the lease and require them to keep them on a leash when outside the rental unit. Provide "doggy bags" and garbage cans close by. If any tenants are not complying with your pet policy, issue a written warning. If that doesn't work, ask them to remove the pet from the rental. Also consider this company–PooPrints. They are the CSI of dog poop for property managers, detecting which pooches are dropping bombs.
9. Be polite, courteous, and professional.
Recognize that being a landlord requires you to have great customer service skills. Never complain about your job or personal life. When the phone rings and the call is from a tenant who is paying you thousands of dollars a year, politely ask how you can be of assistance, no matter how bad your day is going.
10. Create opportunities to appreciate your good tenants.
I have read that you have to thank someone seven times before they really feel appreciated. I'm not suggesting that you maintain a spreadsheet tracking your appreciative words, but you should say "thank you" or send thank-you cards when appropriate. Gestures such as these go a long way in making your good tenants feel welcome and appreciated.
Good tenants know they are good tenants, and they expect to be treated that way. It's worth the extra effort to keep them–they pay their rent on time, they maintain your property well, and they're generally pleasant to deal with. If you are reliable, professional, and courteous, they will be too.
Do you have any tips for good tenant relations? We'd love to hear them.
By Tracey March
The potential dangers of toxic mold have received lots of attention, and there is still much controversy about the extent of those dangers. Most state and local authorities haven't addressed mold issues directly. What does this mean for the landlord? Lots of uncertainty.
There are Few Clear Guidelines About Mold
Few jurisdictions have clear rules about landlord responsibilities for mold, partly because the health impacts are uncertain. There is no federal law, and only a handful of states and cities have addressed the issue directly (states include: California, Indiana, Maryland, New Jersey, Texas; and cities include: New York and San Francisco). Without clear guidance, landlords may mistakenly assume they can't be held liable for tenant damages caused by mold.
Juries Have Awarded Damages for Mold
In 2001, mold got a lot of attention: a jury awarded a family in Texas $32 million for their insurer's failure to cover repairs for water damage, which led to the growth of toxic mold.[1] Juries in other states have also award damages for mold, causing many insurance carriers to drop mold coverage from their policies. Mold has made the real estate and property management industries nervous: after all, if an insurance company can be successfully sued for not properly covering water damage, a property owner could also be sued for failing to disclose the presence of mold and a landlord could be sued for failing to repair water problems that caused mold.
The Warranty of Habitability
Although there is no law or regulation directly addressing mold, landlords can still be held liable for mold problems under the warranty of habitability, which requires landlords to keep their properties "livable." This includes fixing leaks and other water or moisture problems. Mold can't grow without moisture, so if the failure to fix a leak caused a mold infestation that damaged a tenant's property or health, the landlord could be liable for damages.
Tips for Landlords
Dealing with mold may seem difficult when there are no clear guidelines to follow. Despite the uncertainty, you can minimize your risk:
Check insurance coverage. Check your policy, its limitations and exclusions to see if you are covered. Immediately notify your insurer of mold claims, regardless of coverage.
Consider requiring a mold inspection in the lease. Requiring the tenant to pay for a mold inspection by a certified "industrial hygienist" could protect you from claims that you knowingly rented an "uninhabitable" (because of mold) housing unit. Some attorneys suggest a lease provision releasing the landlord from mold-related liabilities; however, many courts would likely find that language void and against public policy.
Require tenants to immediately notify you about water damage, broken dehumidifiers, condensation, etc. If tenants failed to notify you about a leak or other water issue that they were aware of, then you will have a defense if they later try to claim that you are liable for resulting damages.
Require tenants to carry renters insurance. If their property is damaged by mold, tenants should make a claim with their insurers.
Be proactive in maintaining your property. Mold can't grow without moisture. Preventive maintenance minimizes the opportunities for mold growth. Regularly inspect for: leaks in windows and roofs, water staining, and moisture and condensation (including in the HVAC system). During inspections take note of mildewy, musty odors, and look for mold and fungus. Resolve any issues promptly.
Respond quickly and appropriately to tenant complaints. If a tenant reports a mold or moisture problem, have the property inspected by a professional (ideally a "certified industrial hygienist" willing to add you as an additional insured under their insurance policy). Make sure any mold is removed and remediated consistent with Environmental Protection Agency mold guidelines. Always document inspections, repairs, and remediation. And always follow up with the tenant to make sure the problem was fixed.
Compensation for Damages Caused by Mold
If your tenants want compensation for damages caused by mold, consider consulting an attorney about your obligations based on your specific situation. Generally, you can't be held liable for damage to tenants' property or health unless you knew or should have known about the problem–that's why preventive maintenance and responding quickly to complaints are so important. However, if you knew there was a water problem or mold infestation, and you failed to have it repaired, your tenant may have a strong claim for damages.
Tenant Relocation Due to Mold
Tenants who have to temporarily relocate due to a mold infestation or remediation may have an argument that they should not pay rent for the time they were unable to use their rental, or that the landlord should pay for hotel and other expenses resulting from having to vacate their home. Be aware that if you refuse to compensate tenants for these expenses you could be taken to small claims court (if the damages are less than a certain amount), or be sued in regular court.
The Important Points: Preventive Maintenance, Immediate Repairs, and Prompt Remediation
Be pro-active. A preventive maintenance program, including regular inspections, should help you avoid mold problems. If you are aware of a water or mold issue, address it effectively and immediately, using experts (if necessary) and documenting your actions.
___________________________
As always, this information should not be considered legal advice. Keep in mind that state and local jurisdictions have different laws and rules. Always check the rules and regulations in your area and consult an attorney before changing your lease agreements or taking any action.
---
[1] On appeal the award was dropped to $4 million plus interest and attorneys' fees.