Category: Marketing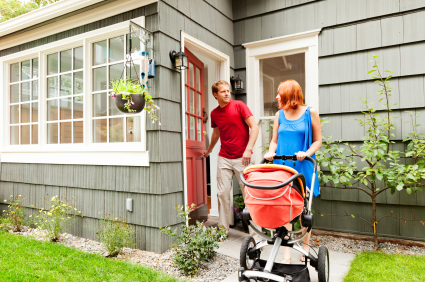 By Tracey March
There are only a few circumstances in which a landlord may enter an occupied rental property, and one of them is to show the property to a prospective tenant or buyer, as long as any notice requirements are met.
However, there are a few things to consider when selling a rental home that has tenants living in it.
First, decide if you want to wait until the property is vacant. Some buyers prefer to see an empty property, and it's easier for you to schedule showings and make the unit presentable if you don't have a renter. However, some investment buyers prefer to buy property that already has a tenant so they can receive rental income immediately. So you have to determine which buyer you're marketing to.
Second, if you decide to list and show your rental home while it has tenants, you need to consider them. If they have no idea you're planning on selling the place, it's likely they'll feel somewhat put out. If that's the case, they may not be too motivated to spruce the place up for showings, especially if they think they'll have to leave the rental sooner than they planned. Let them know that they have the right to stay until the end of the their lease, regardless of who owns the property, provided that they comply with the lease agreement. After that, whether or not they remain is up to the new owner.
If you know in advance that you're going to sell your rental think about disclosing your plans to incoming tenants. Consider making the lease month-to-month after the planned listing date to give the eventual buyer flexibility. Also consider stating in the lease that the tenants agree to give realtors full access to the property for showings and other listing-related activity, with proper notice.
Related: Top Five Reasons Renters Gripe
Do you have any suggestions for smooth showings with renters in place?
As always, the information provided here is just that–it is for informational purposes only and is not legal advice. If you have any particular questions or issues, please consult an attorney.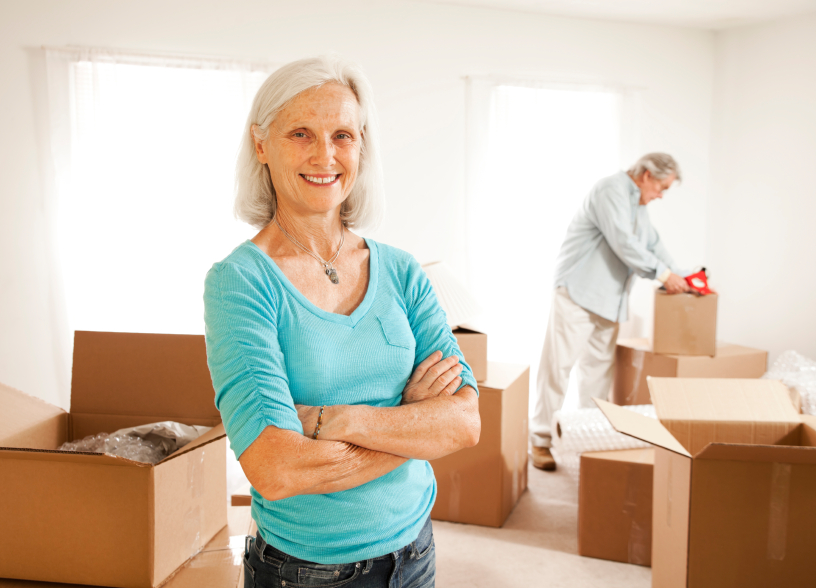 By Tracey March
This decade the number of renters 65 and above will grow by a stunning 2 million, as aging Baby Boomers hit retirement in record numbers, according to the Joint Center for Housing Studies. Every day for the next 18 years about 10,000 people will turn 65.
If you're a real estate investor you probably should consider targeting this attractive segment of renters, but before you draft a senior marketing plan there are legal factors to keep in mind.
The Fair Housing Act prevents you from steering or advertising in a way that indicates a preference for age. You can't advertise that your rental unit or home would be perfect for, say, "an older couple" even if you've renovated the unit with seniors in mind. Moreover, if you manage a multilevel apartment complex you can't, for example, steer seniors to first-floor apartments even if you think they'd be more comfortable there. You must show seniors–and everyone else–all your available units.
With increasing age also comes the likelihood of disability, which is also covered by fair housing laws. Landlords must provide disabled people with equal housing opportunities. This includes allowing a seeing eye dog for a blind person even if you don't allow pets. You would also have to let a wheel chair bound tenant build a ramp, add a stair lift, or modify a bathroom if they chose to do so at their own expense.
If you have less than four single-family rentals that you manage yourself and don't advertise to the public, federal housing laws do not apply to you. But almost all states and some jurisdictions have their own fair housing regulations that in many cases offer more protections and fewer exemptions than federal law.
A good way to avoid running afoul of the law is to implement a thorough tenant screening process and to consult an attorney. Another alternative is to hire a professional property management company. As part of their licensing education, property managers are trained in avoiding problems with fair housing laws and how to properly screen potential tenants.
Given the legal constraints, have you attempted to market your rental unit to senior citizens?
As always, this article is for informational purposes only and not for the purpose of providing legal advice. You should contact your attorney to obtain advice with respect to any particular issue or problem.
Writing an eye-catching rental ad can be a challenging task, especially when it comes to avoiding vague or over-used adjectives. At any given moment, a quick scan of Craigslist ads will no doubt reveal many "nice," "charming," "spacious," "clean," "perfect" rental homes available for the taking. While the first job of any good rental ad is to describe the basic specs of the home—number of bedrooms and bathrooms, square footage, etc—using enticing adjectives can also help drive phone calls. With this in mind, here are some descriptive words you can use when advertising your rental:
Vintage, Period, Original: If your home has old-fashioned architectural charm, describe the individual elements that contribute to that charm.
New, Modern, Trendy: On the flip-side, if your rental has of-the-moment appeal, outline its in-demand features.
Formal, Elegant, Relaxed, Casual: What type of mood or atmosphere does your home's design inspire? Try to give potential tenants a sense of the rental's ambiance.
Energy-efficient, Green: If your rental has energy-efficient features such as double-paned windows, Energy-Star rated appliances,or a programmable thermostat, be sure to list those.
Oversized, Generous: Anything that's larger than a renter might expect—from the master bedroom to the linen closet—should be highlighted.
Granite, Cherry, Travertine, Pottery Barn, Benjamin Moore: If your home features luxurious or brand-name finishes, call these out.
View of, Overlooks: Whether it faces a well-kept garden, a tree-lined street, or a dramatic city skyline, describe the best features of your rental's view.
Private, Secluded, Quiet, Friendly, Lively, Urban: Tell renters what to expect from the neighborhood.
Near, Convenient, Steps from: List nearby amenities, such as great schools, public transportation, freeway access, dining and shopping opportunities.
To come up with more possibilities, read through 10 or 20 rental ads before sitting down to write your own. Note which words and phrases spark your interest, then try to come up with lists of synonyms, keeping in mind that the goal is to differentiate yourself from the competition.