Category: Product Reviews
Originally created in the early 80s, RentManager is property management software that takes advantage of their experience to produce software property managers will appreciate. One feature that stands out from most software is the capability to create and track loans. The owner-financed loans allow property managers to pre-qualify loans on the spot and charge the principal and interest directly to the tenant. RentManager utilizes their experience to think about features property managers need, and go one step further and design features property managers want. We spoke with Andy Williams from RentManager to learn more.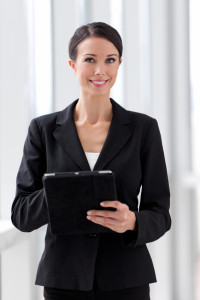 APM: Please tell us more about RentManager.
Andy: Rent Manager, in its earliest form, came out in 1982. Since that time the software is continuously evolving. In 2002, we released the latest version. We have around 14,000 users worldwide. Rent Manager does everything from basic property management functionality, to in‑depth accounting, to leasing. There are marketing features and VOIP integration.
APM: Can you please provide more detail about the features?
Andy: A lot of software products give you a check box of features. I think one of our strengths is that we focus on the little things too, the details that other software passes over. We make sure to focus on features that really make a difference doing day‑to‑day operations.
Rent Manager offers full accounting. We provide drill down reporting and full double-entry accounting, electronic payments, check scanning and money order scanning. We're working on doing some things with automated tables. We integrated web portals, where tenants can go online and make payments. Landlords can go online and look at their reports or place work orders.
Potential tenants can view vacant properties and apply online. RentManager integrates with all the major website portals, so that PM's can advertise their vacancies.We supply a lot of industry specific features such as a built-in report writer. If clients want industry specific features we have the following: commercial management, manufactured homes, apartment and management company features.We're trying to provide a product that covers a lot of ground without being too overwhelming.
APM: What makes you stand out from your competition?
Andy: I think experience matters. We've been doing this for a long time. There are only a handful of competitors that have been around as long as we have. We've also had three chances, three times to get this right. It's evolved three times. We're working on the fourth evolution right now.
We've learn from our mistakes. You can't just hit the same program and add code over and over again. You end up with a product that looks out of place in a bunch of spaghetti. I guess that's geek talk for code that just touches everything, and it just becomes a mess. I think something that makes us standout is definitely our experience. The other part is the attention- to- detail. Every keystroke counts. A lot of applications don't take that into account. They believe a pretty interface simplifies things, but you lose a little bit of the detail and you lose some of the ability to customize.
APM: If we were to talk to your top customers, what do you think they would say?
Andy: They like the flexibility in our software. They love our support team. Larger customers find that it's easy to manage, and it doesn't require a lot of training to teach their staff what they need to do.
APM: Is there anything else that you'd like to add?
Andy: Every company is different. There is no one size fits all. I think that's probably one of our biggest assets is the ability to scale. You can customize the look and feel of the product. You can customize fields and change the way it looks.
We offer our customers multiple options. They can buy the product or they can use our cloud service and get to us at anywhere at any time.. When I say these things are integrated, I mean they're truly part of the code. If I take a payment, it automatically comes in. It updates the tenant record. It updates the bank balance. It tells me, "Hey, there are funds here, and it's approved a payment." It is in real‑time.
If we do a resident screening, you don't have to wait 15 minutes to get your results. You click a button, and within 5-10 seconds, you have your screen up with the tenant's history.
We go very in‑depth in our user permissions to give people the flexibility to lock their database down to any level they want. I think when you grow and start adding rental units, you don't necessarily want to keep adding more staff just because you're adding rental units. I think when you're doing this, you have to have that option to be able to go in and customize it.
We also have an inspection piece, a mobile service piece. It's a web‑based app that basically allows people to go out and do all their service work from their mobile device.
The ARM inspection piece is a nice one that allows people to go out and inspect their units, and automatically scan and attach information. They can create their own checklist, scan‑in pictures and attach them from right there.
APM: You guys basically offer several services within one solution, right?
Andy: Oh, yeah. We try to do everything a customer might need down to financing loans to a tenant if they need to.
APM: Do you want to talk more about the financing loans part? That's actually something I haven't heard before.
Andy: Yea, this was really designed for the manufactured home industry, but it does have applications elsewhere. In that industry, it's getting tougher to find financing for people that want to purchase a home. They're purchasing the home, and providing a financing option for the tenant.We have a loan module in the product that allows you to finance a loan to your tenant. It calculates the interest, principal, the escrow basically all the different loan aspects. It gives you the schedule so you can keep track of it.
We're a customer‑based company. Everything we do is for the customer.
To Sum It Up!
Given that RentManager has been in existence since the 80s, the kinks are ironed out providing a product property managers will enjoy. RentManager offers several features including Loan Manager. Property managers can monitor owner-approved loans with this feature and avoid the hassle of dealing with outside loan programs.
Like this article? Check out other similar articles with information on technology resources on our Property Management Tech Tools Reviews Page!
For property managers, collecting rent in a timely manner is a way of life. Whether you have the ideal tenant who submits the full amount on time or the tenant who needs monthly reminding to pay, a property manager is responsible for making sure payments are submitted. PocketRent is property management software that simplifies rent collection. Tenants submit their payments and PocketRent will track payments and notify property managers when rent is not paid. We spoke with Mark Huser, from PocketRent to learn more.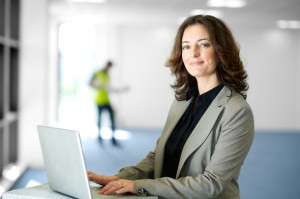 APM: Describe your product and describe its function?
Mark: PocketRent is all about spending less time managing your properties with our efficient tools to streamline your workflow and get the best return from your rental investments. The main features within this system are:
PocketRent integrates directly with Xero, automatically reconciling invoices, matching payments as well as adding payments and expenses. Our clients experience the easiest end of-the-year reporting.
Track tenant payments automatically
Property managers can be assured that their tenants are making their payments in full and on time. If a rent payment is missed, PocketRent will automatically send you and your tenants an email.
Create your own automated forms
PocketRent generates pre-populated tenancy contracts. All you need to do is sign it.
Streamline communications
Emails are sent to tenants directly and stored in PocketRent for easy retrieval.
Maintenance issues, inspection times, contract details, and their payment records can be viewed by tenants who log on to our secure tenants' area.
Set up and store inspection paperwork and add photos or comments with our stunningly effective iOS App.
It takes mere minutes to set up each property – you'll be up and running in no time!
Metrics & reporting with depth
Quickly see at a glance the health of your property portfolio and click straight through to detailed performance reports.
All you need in one place
You won't lose another agreement again – store all your signed tenancy agreements, bond lodgement forms and compliance certificates or any other documents associated with buildings, units, properties and tenancies.
APM: What made you develop your product?
Mark: Six of us (founders/directors) thought that managing your own property shouldn't be so complicated to do yourself, and not as expensive for a property manager to do so on your behalf. Furthermore, it should be tightly integrated with accounting software to make the end- of -year process more efficient and accurate. Between all of us, we have broad experience of the pain points across residential and commercial properties, tech experience and business management. Once we started we immediately created a list of a minimum feature-set, and got to work. We've since moved beyond the "I want to manage my own properties" market onto property managers, but we retain the basic premise of increasing efficiency in the tenancy, maintenance and cash-flow management processes.
APM: What makes your product stand out?
Mark: The amount of time you can save makes us stand out. Once PocketRent is set up, it's everything you need to store and access documentation, automatically track rent payments and expenses and streamline the maintenance workflow with your preferred tradespeople and suppliers.
APM: For property managers who do not have a lot of time to differentiate between products, why does your product stand out from the competition?
Mark: PocketRent saves time and errors.
APM: Describe a memorable moment with a customer and what they said about your product?
Mark: When closing her account, one of our customers was deeply disappointed that due to selling her property portfolio she would no longer be able to use PocketRent. She literally said, "It is an awesome service, easy to use and simple to navigate. It takes the hassle out of managing properties, payments and paperwork – a superb idea that's made our lives easier!" Of course, the purchaser of her properties created an account.
APM: Pick a specific feature of the product and tell me why this feature stands out to you and your own experience with it.
Mark: My favorite PocketRent feature is the automatic tenancy agreement generation. Two clicks gives a comprehensive legal agreement (which is fully customizable via our template engine) pre-filled with property details, payment requirements, responsibilities and tenant/manager/landlord details. It's a massive time-saver and great peace of mind since PocketRent calculates rent amounts required based on time periods and won't ever forget to pre-fill important elements such as chattels.
APM: If we talked to your top three customers, how would they describe your product?
Mark: Easy to use, saves them lots of time and money and reduces errors.
APM: Is there anything else you would like your customers to know?
Mark: It's free for one month with any number of properties and free forever for a single property. We love our customers and want to get them started as quickly as possible – we'll load all your properties in the system for free (initial setup) so that you can get up and running quickly. We'd also like to offer a special deal to your readers – 25% off our standard pricing forever if using the promo code "AllPropertyManagement" when signing up or directly follow this link.
To Sum It Up!
PocketRent is property management software with the capability to monitor tenant payments to ensure that payments are made in full and on time. Property managers can focus on other daily tasks and allow PocketRent to track their payments for them.
Like this article? Check out other similar articles with information on technology resources on our Property Management Tech Tools Reviews Page!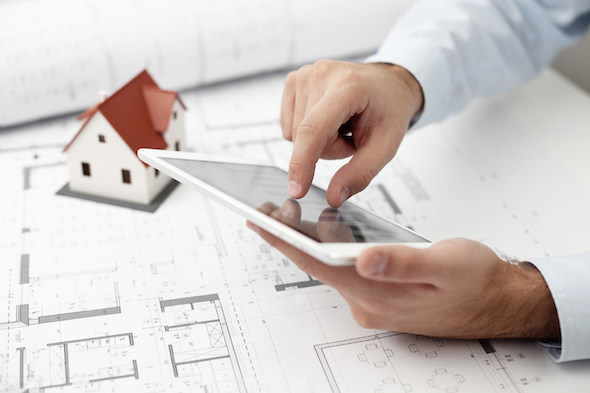 Some habits are difficult to let go. For example, property inspectors are familiar with using the pen and clipboard method when conducting property inspections. With everything going digital these days, it is hard to find software that maintains the familiarity of traditional inspection reports. Snap Inspect is property inspection software that keeps the traditional checklist method for inspection reports, but provides these reports in an easy-to-understand digital format. We spoke with Sam Ovens from Snap Inspect to learn more.
APM: Hi Sam, it would be great if you could go into more detail about Snap Inspect.
Sam: Snap Inspect is property inspection software that works on iPad, iPhone or Android devices. Residential, commercial and vacation property management companies use it. For example, vacation rental management companies when families rent a home out for several days near Disney amusement parks. Basically, it allows a property management company to take their existing pen and paper forms and move them inside SnapInspect. We don't change the checklist companies are used to using. We also don't change the process that companies are used to using. We try not to change anything other than moving it from pen and paper to digital. We try not to interrupt the way they're used to working. We try and make their reports look exactly how they want them to look. The key reasons why someone would choose SnapInspect over the competition is because we can customize their checklists to be exactly how they want it. We can make the finished PDF reports that they email their clients look identical to what they're currently using, whereas other property inspection apps force you to use their format.
APM: Can you talk about some of the features that SnapInspect offers?
Sam: Well, our most popular feature, offered only by SnapInspect, is the video walk-through. You can do an inspection, use a checklist, write comments, take photos, and you can also do a video walk‑through of the property. SnapInspect helps create the report, turn it into a PDF, and then place a thumbnail of the video inside the report for people to access. There is also a URL they can go to if they have a printed version and are unable to click on the thumbnail. They are directed to a unique page where they can view a walk‑through video of the property, and also receive a normal condition report. Regardless of what city, state or country they are in, property investors can access the walk-through video and access the paper report. Property investors have a clear idea about the condition of their property.
APM: If we were to talk to your top three customers, what would they say?
Sam: Our top three customers are large companies. They have experience with our competition. They've tried and tested most of the inspection products available and assessed them thoroughly. These guys are spending thousands of dollars a month on software because they have so many offices. These are national franchises, and big real estate chains. Often the head office is trying the product, and when they're sure they've found the best one, they mandate it for their entire franchise. Once they've picked one, they let their franchise know, "It's now mandatory to use this product." However, in order for them to mandate a product like that, they have to do a thorough test. They've tested the three major competitors, side- by- side for 6 months, out in the field and everything, and they chose SnapInspect.
APM: What's the background story with SnapInspect?
Sam: I actually did not have a background in property management. I just remember watching my parents' house go through an inspection. The guy walked around with a pen and paper, and I thought there must be a better way to do this. Everyone has smartphones, and everyone uses apps. Why is the property management industry still using pens and paper? I started calling different types of property management companies to learn how they handle property inspections. Even the biggest, most tech‑savvy companies were still using pen and paper. I could not believe it. I decided to mock up an idea. I was just drawing and talking to different developers. Eventually I found a development company that could do it for an affordable price. I went back to all the people I know and said, "Hey guys, I'm thinking about doing this thing. What do you think?" They all loved it. So I built it. We started off small, with just five to ten users, added some more, and the number has been increasing ever since. We constantly try to improve the product, and our software is used globally. Our main customer base is the US though. We have more customers in the United States than any other property inspection app.
APM: That's a really unique background. It sounds like you just wanted to create a simpler product for home inspection reports.
Sam: I just wanted to solve a problem.
APM: Is there anything else you would like potential customers to know?
Sam: I'd be happy to do a special deal on SnapInspect for all of your customers. We can offer 10% off the monthly SnapInspect prices.
To Sum It Up!
SnapInspect is inspection software designed with the property manager in-mind. SnapInspect keeps the traditional property inspection, checklist format, in an effort to make the transition process easy. SnapInspect also offers a very unique feature, the walk-through video! Property investors can take comfort in knowing that wherever they are located they can receive their inspection reports along with a video to see their property's current status.
Like this article? Check out other similar articles with information on technology resources on our Property Management Tech Tools Reviews Page!