Category: Product Reviews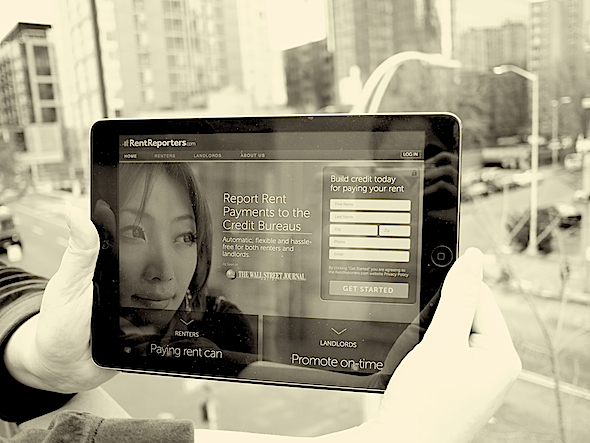 It can be uncomfortable and inconvenient for property managers to hassle tenants who do not pay their rent on time. On the other hand, tenants who spend years paying rent on time never receive an acknowledgement for their efforts. What if property managers could provide an incentive for receiving rent on time from tenants? RentReporters has an answer. RentReporters is a credit report system that provides tenant rent payment history, and can be used to help build tenant credit. These credit reports can help or hinder tenants who are looking to purchase a home. Property managers who use RentReporters can help ensure timely rent while offering a chance for their tenants to build their credit history by demonstrating their ability to pay rent on time. We spoke with Jason Greenman from RentReporters to learn more.
APM: This is the first time I've heard about a service like this. Would you mind going into more detail about RentReporters?
Jason: I'd be happy to. Maybe just so I have more context, tell me about All Property Management and what you guys do. You connect property owners looking for property managers? Is that how your business works?
APM: Exactly.
Jason: This is a great opportunity to introduce RentReporters because we're in the process of rolling out our service to a much broader set of landlords and property managers. I'll tell you about that in a second here.
Our core business is rental payment reporting to the credit bureaus. Normally, rent payments do not show up on a credit report, but for most people, it is their largest monthly expense. Many of those folks, about 58-60 percent of them want to buy a house someday.
What we realize is that most tenants, when they go to apply for a mortgage on their first home, they have a very thin credit profile and are unable to get the loan that they wanted. They can't get the terms that they want.That's the fundamental problem that we're trying to address. What we do is we work with the landlords and tenants to facilitate the reporting of that payment stream to the credit bureaus. Currently, we work with Transunion and we also work with an alternative credit bureau called PRBC, which is the biggest alternative credit bureau that's not one of the big three. The service is free for landlords and property managers, but we doask them to sign our terms of use.
We obtain their tenant data or contact list for the tenants, and then reach out to the tenants to get them involved in service. That's really all it takes. It's a pretty straight‑forward process. Another service we offer, for a fee, is a history of payments. The whole point is to have long‑term tenants, get credit for paying their rent on time, and have that show up in the credit report down the road if they want to apply for a mortgage at some point or any other kind of credit that's going to help them out.
There are two main benefits from a landlord and a property manager perspective. One is that the landlord or property manager can offer this service to their tenants and to prospective tenants.
Landlords and property managers who use our service can send a message that they care about their tenants and want to help you build their credit rating. Landlords and property managers can help build credit profiles by being able to report this data. They can use this at no cost and market this as an amenity for their tenants and for prospective tenants.
Landlords and property managers also send a signal to tenants saying, "I'm serious about collecting rent on time and I'm going to report your positive rental payment history to the credit bureaus, but if it is late we are going to report that as well." There is a benefit in letting tenants know that their payments are going to be reported to credit bureaus because they are more likely to pay on time, but also have an opportunity in improving their credit score by paying on time.
APM: What made you develop this product or what's the background of this story?
Jason: Well, I became the CEO of the company back in September. The founder of the company has been working on the concept for years. He has a really strong background in credit reporting and consumer credit reporting. However, the development in technology over the past few years, widespread consumer Internet and the comfort of consumers with reporting data online really allows this concept to come into place.
APM: Are there other products like this out there? Or is this something new?
Jason: We are pretty unique. What's unique about us is that we work with both the landlord and the tenant. We will be reporting to all the three big credit bureaus once we get those relationships finalized. I'll give you an example. There's a company called "Rent Bureau" that is a division of Experian. However, they only work with the largest property managers and property owners in the country. They do systems and technical integration work with the property management software of those companies to make their solution work. That's the reason why Experian is working with us, because they realize they only addresses 2-4 percent of the market, in other words less than ten million renters out of a population of 108 million. We think we're pretty unique.
APM: I can see how both tenants and property managers can benefit from this. What kind of feedback have you received from customers who've used this?
Jason: The feedback from tenants is uniformly positive. People realize that it takes a few months for data to show up on the credit reports. It certainly takes a few years of history for it to really impact the credit profile itself. If you reached out to our customers today, probably every last one of them would say, "Yeah, I'm excited about the potential!"
We're still in the early days of this. We're in the process of assembling our customer testimonials. For many customers it's free. You can imagine they're pretty excited about the potential.
APM: Is there anything else you'd like customers to know?
Jason We're looking for landlords or property managers to work with us to build out our system. It's free and requires a limited amount of effort on their part to get started. We believe we are in a unique situation because we have a lot to offer both property managers and tenants.
To Sum It Up!
RentReporters offers a chance for renters to build their credit history through their timely rent payments. This in turn benefits property managers who can ensure that rent is paid on time, but can also build relationships with tenants by providing this service.
Like this article? Check out other similar articles with information on technology resources on our Property Management Tech Tools Reviews Page!
Property managers know, when a new listing becomes available, getting a new tenant as quickly as possible is the goal. However, there are multiple steps to posting advertisements for available properties. Property managers constantly need to be near their computers to track and update their listings. The Landlord App, is an app that allows property managers to track their new listings without being near their computer. We spoke with Rob Rappold, from the Landlord App, based out of Michigan, to learn more.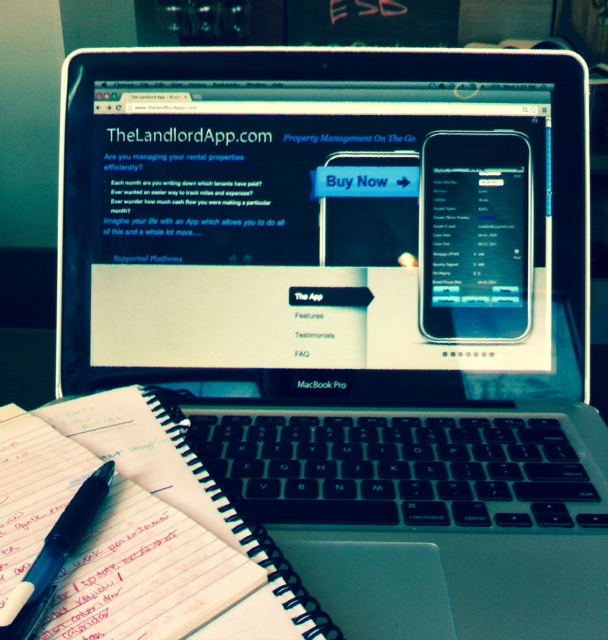 APM: Tell us more about your product.
Rob: Our product is a time maximizing tool for landlords. It enables them to manage their properties and organize operating costs through a smart phone.
APM: What made you develop your product?
Rob: The LandlordApp was born out of necessity from managing my own properties. Difficulty in tracking down rents, expenses paid and how much I was actually earning each month gave birth to the idea of a property management app. After looking on the app stores and not finding anything that did what I needed it to do, I began researching how to create the app. I did not know about app development and knew very little about software development. It was a long and arduous path, and I actually used a lot of the things I read about in the "4 Hour Work Week" to help me along the way.
APM: What makes your product stand out?
Rob: Functionality is the key to The LandlordApp. I have been in the rental business for over 10 years now, and I feel have a good rhythm for what it takes to manage my properties. I am constantly trying to simplify the property management process by adding new features to the app. Additionally, we are very receptive to our customers and critics by incorporating requested modifications. Our current efforts are focused on taking all of our improvements and repackaging them into a new, redesigned from the ground- up LandlordApp Pro- Version.
APM: For property managers who do not have a lot of time to differentiate between products, why does your product stand out from the competition?
Rob: The LandlordApp stands out from the competition for a couple of reasons that are also the cornerstones to our business philosophy. First, we are constantly striving to improve our product by incorporating new techniques and technology to simplify the property management process. Second, we do not believe in making our customers pay a ridiculous amount for a tool that helps them manage their property. Our business model is to allow customers to add as many properties as they own and not charge any premiums for additional functionality. Paying the one time download fee for The LandlordApp gives our customers access to all the functionality and future upgrades. Third, we believe in completely satisfying our customers. We provide one- on- one customer support if there is any issues with our app.
APM: Describe a memorable moment with a customer and what they said about your product.
Rob: Over the last couple years, I have had the pleasure of speaking with several clients. The most memorable was a gentleman from my hometown who was shocked to see his area code pop up when I returned his call. He was astonished to find out that he was talking directly to the developer of The LandlordApp, and that I was from the same area as him. He was a very funny guy, and kept cracking jokes about telling his wife that he was talking to a millionaire. I assured him that was not the case, resolved his question, but not before agreeing to meet up sometime per his request. Several months later, we ended up meeting after a local REO meeting. His knowledge in the world of commercial properties helped us tremendously with new ideas for our pro- version. Having the opportunity to meet and learn from folks who have been doing this longer than me has been a wonderful second order effect.
APM: Pick a specific feature of the product and tell me why this feature stands out to you and your own experience with it.
Rob: There are a few features that I pride myself on developing, and they are unique to The LandlordApp. The one that helps me the most, while on the road, which ironically not too many people are aware of, is the advertising function. I post my vacant properties frequently on popular websites like Craigslist, almost daily to keep them at the top of search lists. The advertise function simplifies the posting to these websites by keeping all the property information stored in the app so that you just have to copy and paste it onto the website of your choice. Before this feature, I would have to use my home computer, find my listing information, copy it and populate the advertisement. Now when I am traveling, it is always there ready for me to post.
APM: If we talked to your top three customers, how would they describe your product?
Rob: They would say it is a stress reducer, time maximizer, and provides great bill and utility tracking services.
APM: Is there anything else you would like your customers to know?
Rob: All feedback is welcome. We enjoy hearing all the different ways we can improve our app.
To sum it up!
Tracking new listings is tricky for property managers. Property managers need to constantly monitor their posts, and in some cases update on a daily basis. The Landlord App gives property managers more flexibility in their day-to-day operations, including the ability to track new listings all from their phone.
Like this article? Check out other similar articles with information on technology resources on our Property Management Tech Tools Reviews Page!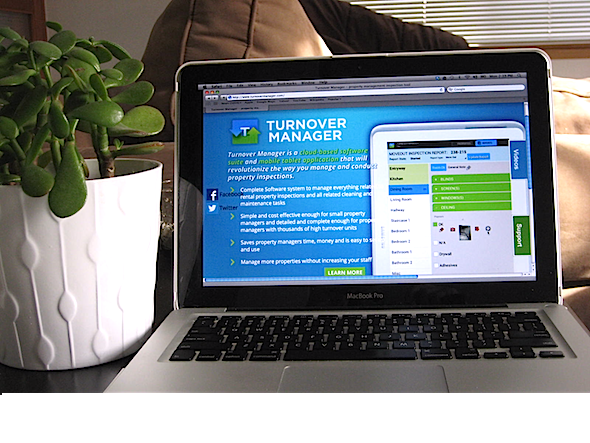 Property managers often inspect the same property year after year. It can be difficult to track which holes in the wall or floor scratches existed before and what is new to the property. Turnover Manager is a property inspection tool that gives property managers the ability to track what changes were done to the property over several years. For example, if the roof needs to be replaced, a property manager can note it. Once the roof is replaced, whether it was that year or a few years down the road, the property manager can update this using Turnover Manager. Turnover Manager is both software and a mobile phone application. We spoke with Jon Kann from Turnover Manager to learn more about the product.
APM: Hi Jon, thanks for taking time to talk to us today. Can you please describe Turnover Manager in more detail?
Jon: Turnover Manager was developed to speed up and organize the property turn process. We developed a cloud‑based app, and our customers download their properties in the back‑end.
We are set up so the download works with most property management software and is easy to accomplish. They download into the back‑end, which allows them to schedule inspections and enter different types of inspections.
The tablet itself is used when the inspector is out on- site to perform the inspection, which is customized to the property. Once the property manager downloads the property, if the floor plan information is on there, it will upload into Turnover Manager.
For example, say a property manager has a three-bedroom property with a kitchen but no dinning room; all this information can be captured. If this information is not already part of the property management software, the information can be put in either the back‑end or through the app itself. Each property is set up accurately to reflect what's in there.
Each room guides the inspector through lists of features and conditions, which are also customizable to suit the property.Property inspections can be thorough or done as quickly as desired by the property inspector. Inspections can be designed as a feature checklist or the inspector can check off the room of their choice and note any issues.
This allows for flexibility in how the property inspection is done. You can also talk into the tablet, and avoid typing notes. You can take pictures, which are integrated right into the report. When the report is completed, the inspector uploads it back to the back- end. The report is available immediately from anywhere.
There is no additional work of inputting details, creating a report or attaching pictures. You're basically ready to go with a professional report that represents your property management brand.It is not a PDF being uploaded; the data on the back‑end can be manipulated. This comes in handy when you have comments from a previous inspector that you do not want going out to the owner or tenant, you can basically modify the document.
Any time you modify a report, you leave a transparent trail. You have both the original report and the current report visible. Another nice thing for the live data back‑end is that you can leave a status of a property the same until you choose to change it. For example, if there's a burn mark on a counter, you can note it even if you are not going to fix it. Once you put it in the system, that burn mark will exist in future inspections until the time you change the counter top. Turnover Manager is highly flexible.
There is also the ability to put in filter types, carpet styles and paint codes. You can basically keep a one source running maintenance log of the property. If you want to patch the carpet, you can quickly look at the property. If you have the carpet information in there, you would know what type of carpet to order. Our goal is efficiency and organization in the management of the term process.
APM: That sounds like a very useful tool for property inspectors, especially the part about marking the burn if you're not going to end up replacing the counter. I'm sure that's very helpful.
Jon: We also have the ability to do a digital signature on the pad. You also can easily upload your company's logo, tagline and the company's disclaimer information. You only need to do this once, unless you choose to change it. On the beginning of the report form, you can also place a picture of the address, whether it is an apartment door showing 2B, or the actual picture of the property.
Another really cool feature about the back- end being live, as opposed to a PDF, is that many people do multiple leases on the same property. They may have a three- bedroom apartment, and each bedroom has its own lease. You can break the reports up and just send the information to a specific tenant. Reports can be broke up so that certain information is not shared with everyone. You may not want to show tenant number two that tenant number one ripped up her bedroom or something like this case.
We also do a report summary, which is great for your maintenance department because it breaks out everything that was noted in the report. They don't have to go through the whole report looking for damages; they have access to the specific damages list.
APM: That's great. If we were to talk to your top three customers, how do you think that they would describe your product?
Jon: I think they would describe it as easy to use, customizable and simple. I also think they would say that we give good support.I know one of our top customers said that he gave a new inspector the tablet and said, "Here's your address, go do your inspection." Without any instructions given, the inspector was able to do the report without any problems. Basically, property inspectors can learn the product on‑the‑fly, without any direction at all.
However, we do have a full tutorial built into the app. You can go through the tutorial as many times as needed. The tutorial also offers good tips and tricks.For the back‑end, we have a library of videos to help with commonly asked questions. We also have support staff ready to go for people to give personal support.
APM: Great. Is there anything else you'd like your customers to know?
Jon: I would just say I believe if they try Turnover Manager, that they'll like the product.
To Sum It Up!
Turnover Manager is a property inspection software and mobile application. Turnover Manager provides customizable property inspection reports. Property managers can create reports to reflect the current status of a property. Any changes made down the road can be placed into the report and the change will be reflected in the report making it easy for property managers to track changes.
Like this article? Check out other similar articles with information on technology resources on our Property Management Tech Tools Reviews Page!