Category: Real Estate Market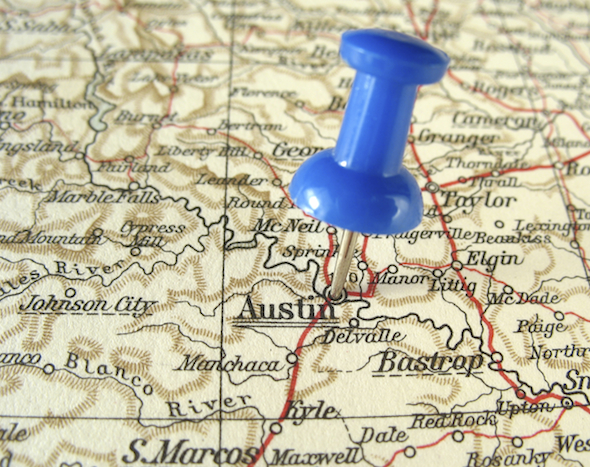 Austin is the 11th most populous city in the US, and the capitol of Texas. It is known for being a liberal enclave in a generally conservative state, giving rise to the unofficial slogan of some residents, "Keep Austin Weird."
Government, education, technology, biotech, and business have strengthened Austin's reputation as one of Texas' major metropolitan areas. The city is also known for its live music opportunities, including Austin City Limits and South by Southwest. Austin offers many other cultural and recreational opportunities, including theater, museums, and an impressive park and recreation system.
Austin's public schools generally rank very well compared to other cities. The city also does well in crime rankings: the FBI Unified Crime Report rates Austin the 2nd safest major US city. The unemployment rate in Austin is an enviable 5.6%, with 22,500 new jobs being added in 2013.
All in all, Austin seems like a great place to live–even the weather is great! Heck, after doing the research for this article, I'm considering a trip to Austin myself. It seems like a really interesting, open-minded, and diverse city. And I bet I can find a really great cup of coffee there too!
So, with jobs, education, recreation, and culture looking fantastic, how are the real estate and rental markets doing? Well–pretty much as you'd guess. It seems lots of people want to live in Austin, which means there's an increased demand for housing, and consequently prices are going up.
Austin Real Estate
According to local experts, the Austin real estate market is in for "another stellar year." The population of the Austin metro area has been growing consistently, and is currently estimated to be about 1.87 million. With demand projected to be 2.2 million by 2020, more housing units need to be built.
As of January, home sales had increased 4 percent year over year. The median single-family home price in January was $211,800, reflecting an increase of 7 percent since early 2013. Housing inventory is low at about 2 months, and average days on the market is also low, at about 63 and down from 72 in January 2013.
Austin Rental Market
As of January, more than 17,000 apartments were under construction. The vacancy rate is about 4.2%. The average apartment rent in Austin is $1159, with increases of 6% for one-bedroom apartments in the past 6 months, and 3% for two-bedroom apartments during the same period.
As in Seattle, many Austin real estate experts are anticipating the rise in popularity of micro-apartments. Although these "apodments" tend to be associated with a NIMBY attitude in the neighborhoods, these small units are popular among younger people, and more affordable.
Are you a property manager or landlord in Austin? How does the rental market seem to you? Are there frantic hipster rental applicants knocking down your doors?
Please comment–we'd love to hear.
By Tracey March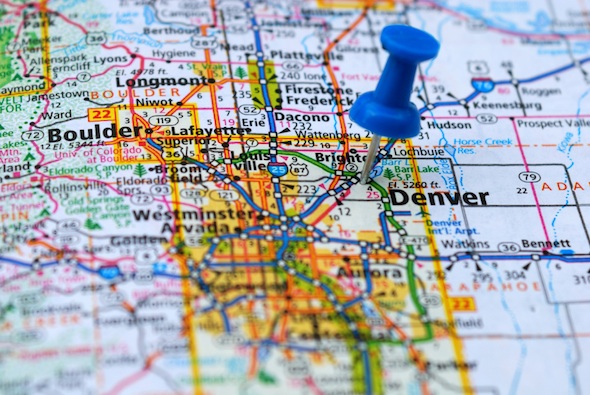 Known as the "Mile-High City" because of its elevation of exactly one mile– or 5,280 feet–Denver seems to have become one of "the" places to live in recent years as it offers incredible outdoor opportunities with the benefits of living in a city–and a cool city at that.
Located between the Rocky Mountains and the High Plains, Denver is known for its great access to world-class ski areas, craft breweries, great restaurants, and its healthy economy. The city boasts over 200 parks, 12 recreation centers, and numerous community gardens; it also owns several mountain parks including Winter Park Resort and Red Rocks Park.
Denver has four distinct seasons, claims 300 days of sunshine a year, and because of its elevation and location on the edge of the Rockies, extreme weather isn't uncommon.
Denver Economy
Denver's diverse economy includes strong performances in areas such as telecommunications, energy, technology, tourism, finance, and distribution. Forbes lists Denver as #6 in its listing for Best Places for Business and Careers. Unemployment in metro Denver was 6.5 percent in 2013, a decrease of 1.2 percent from 2012. The Metro Denver Economic Development Corporation (Metro Denver EDC) projects employment growth in 2014 will increase 2.7 percent; the unemployment rate is expected to fall to 6 percent.
Denver Demographics
With a population of about 634,000 Denver is the 23rd most populous city in the US. The city has a relatively young population, tying for third with Seattle for its increase in 25- to 34-year-old residents. Median household income in metro Denver is a healthy $61,453, significantly higher than the average for US metro areas as a whole ($53,607). Net migration for metro Denver was 23,344 in 2013 and is projected to be 23,675 in 2014.
Denver Real Estate Market
The median sales price of single-family homes in Colorado's metro region was $273,000 for Q4-2013, marking an increase of 7.8%, year over year, according to the Colorado Association of Realtors. The number of days on the market decreased compared to the prior year, dropping 26.2 percent, from 65 days to 48. As of December 31, 2013, there was a 2.3-month supply of single-family homes.
Denver Rental Market
Metro Denver EDC reports that the number of new residential units in 2013 was 12,235; that number is expected to increase to 14,885 in 2014.?The Denver Post reports that despite the addition of these new rental units, average rents in metro Denver increased by $63 in 2013, from $978 to $1,041.
The apartment vacancy rate in Q4-2013 was higher than it has been in two years, at 5.2 percent, according to the Denver Post. Demand by younger professionals for high-end apartments close to Downtown has been blamed for the increase in rents. According to Ron Throupe,[1] a professor of real estate at the University of Denver, the city has been one of the hottest spots for young adults and "when they come to town, they aren't going to buy a house. They are going to move in with a friend or get a unit on their own," so they're more likely to rent.
Apartment rent and vacancy rates aside, looking at vacancy rates for all rentals of 1-4 units, the Colorado Division of Housing reports the metro Denver vacancy rate in Q3-2013 was 2.9 percent, with average number of days on the rental market at 48.2 and an average rent of $1,140.55, up from $1,090.76 the previous year.
So How's Denver Doing?
Denver's economy, real estate market, and rental market are strong. CoreLogic Case-Schiller predicts home prices will increase 2.7 percent from Q3-2013 to Q3-2014, and 3.4 percent from Q3-2014 to Q3-2015. 10,000 to 12,000 apartments are expected to enter the metro Denver rental market; predictions are these will be absorbed over the next 2-3 years. Their impact on rents and vacancy rates is yet to be seen, but the influx of young professionals, seeking a solid career and great lifestyle options, doesn't seem to be slowing.
Are you a property manager or realtor in Denver? We'd love to hear how things are on the ground, please comment!
Please join the conversation, and follow and like us on Twitter, Facebook, and Google+ to get updates on the rental market and issues facing property managers.
By Tracey March
---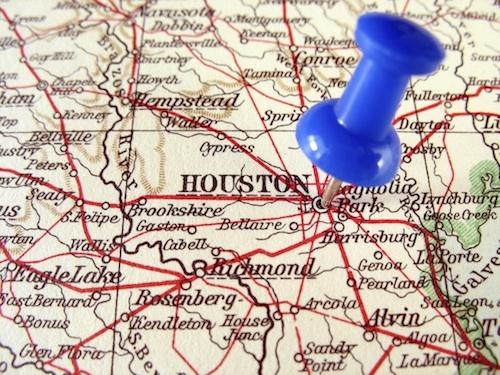 As the largest city in Texas, with a population of over 2 million people, all eyes are often on Houston when evaluating the Texas economy and real estate. Houston's economy is largely an industrial one, with energy, manufacturing, and aeronautics taking the lead. Houston is also known for its health-care sector, particularly biomedical research. Also significant to the Houston economy is its port, which is ranked first in the US for imports and export tonnage, and is also the 10th largest port in the world.
Houston's Demographics
Demographically, Houston is a multi-cultural city thanks largely to its many colleges and universities (which include the University of Houston and Rice University), its energy and other industries, and the port. Over 90 languages are spoken in the city. Median family income in Houston is about $40,000.
Houston's Real Estate Market
The Houston real estate market is alive and well, which is partly a reflection of a healthy energy sector and increasingly vibrant economy. Greater Houston added more than 86,000 jobs in 2013. Projections are that the Houston economy will continue to grow, with a projected 111,700 jobs added in 2014 and payrolls increasing an estimated 3.9 percent.[1]
Houston's home sales and prices are up, and inventory is low. Here are some numbers from the Houston Association of Realtors:
Home Sales: compared with December 2012, single-family home sales in December 2013 rose 14.3 percent
Home Prices: year-over-year single-family home prices rose more than 10 percent to $265, 017
Inventory: Houston had a 2.6-month supply of inventory in December 2013, which is an all-time low
Houston's Rental Market
The Houston rental market appears to be just as strong as its real estate market. Compared to December 2012, rentals of single-family homes were up 7.8 percent. Rentals of condos and town-home properties were up even higher-at 9.8 percent.
Monthly rents in Houston have been stable for single-family homes, remaining at about $1,612. However, rents for town-homes and condos have increased significantly, rising 12 percent in 2013, to $1,476/month.
Multi-Housing News Online reports that in the past year, the number of 100+ unit multi-family properties that sold increased by more than 40 percent, and sales for properties with fewer than 50 units doubled.
Similar to Seattle's real estate market, apartment unit construction in Houston has increased, with the addition of 9,200 units in 2013. Despite the addition of these new units, the vacancy rate for multi-family housing in Houston has remained steady at about 6.4 percent, a rate that has slowly been falling in recent years, and which is below the national rental vacancy rate average of 8.2 percent.
An estimated 10,900 apartment units will be completed in 2014, and rents for Houston multi-family housing are expected to rise 3.6 percent.
Please comment–we want to hear from you!
If you're a Houston property manager or landlord, we'd love to get your take on how the rental market in Houston is faring. There's no substitute for wisdom and experience from the front lines.
And one more thing, if you want to be part of our property management community, please follow us!
Please join the conversation, and follow and like us on Twitter, Facebook, and Google+ to get updates on the rental market and issues facing property managers.
By Tracey March
---
[1] According to research data from Marcus & Milchamp, as reported in MHN Online, Housing Snapshot, 1/29/2014.