Category: Rental Property Management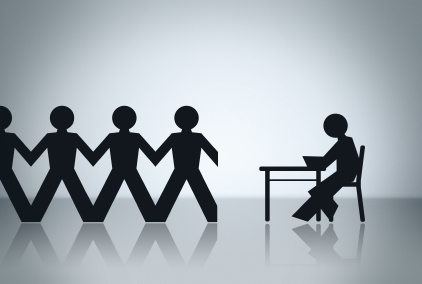 By Tracey March
Tenant screening is the way you find quality renters, which are critical to your success as a property investor, manager and landlord. This applies to single family rental units as well as massive apartment complexes. But in addition to protecting your income, there are legal ramifications to tenant screening. Below are two things to consider when screening tenants, so that you keep your rentals occupied with great tenants and yourself out of court.
1. Be consistent
A systematic and comprehensive screening process that you apply objectively to every applicant will protect you if someone ever claims that you have violated the Fair Housing Act. A process will also help you filter out bad renters. Decide what your minimum qualifications for prospective tenants will be as well as the information you will require of them and request that data in your lease application. Lease applications, at minimum, should include:
Employment, income, credit history
Social security and drivers' license numbers
Evictions, bankruptcies
Landlord references
Several rental application forms are available online at websites such as tenantdata.com and e-renter.com.
Landlords should know that filing discrimination claims for renters who feel they've been discriminated against has recently become a lot easier. The Department of Housing and Urban Development just released an app that lets users file complaints from their smartphones.
2. Be transparent
Make sure that all applicants know the monthly rental amount, lease term, whether pets and smoking are allowed, their obligations for outdoor maintenance, and other relevant information. Put any "house rules" you may have and other requirements in a disclosure document and have potential renters sign it before their lease begins. This paper trail will protect you should a renter complain of unfair treatment down the line.
It's also a good idea to be firm about what you're looking for from tenants. For example, if you are not willing to negotiate on, say, price hold fast to that conviction and treat all potential tenants the same.
Do you use any special techniques to screen tenants? Have you ever been concerned that you might be acting outside national and local fair housing laws?
As always, this article is for informational purposes only and not for the purpose of providing legal advice. You should contact your attorney to obtain advice with respect to any particular issue or problem.
By Tracey March
Do you ever wonder which property management websites have the most useful information?
Here's a collection of the Top Five Property Management Websites we seek out the most when we have questions about rental property, landlords, tenants, leases, and other property management-related issues. We thought you might be interested in checking out these favorite go-to sites–in addition to,of course, allpropertymanagement.com!
The Bigger Pockets blog touts itself as an online real estate magazine, but it's actually more specialized than that: it focuses on helping regular people who want to know more about investing in real estate, and it also gives advice on what to do with your investment rental property once you own it.
Those who are part of the biggerpockets.com network write the blog posts. Topics for rental property owners run the gamut, and include landlord tenant tips, landlord and renters insurance, tenant security deposits, evictions, how to rent your house, tenant screening advice, and much more. You'll find also loads of investment advice, including a free Beginner's Guide to Real Estate Investing, tips on how to rent your investment property and negotiate real estate deals, information about buying foreclosure properties, and other useful information.
Property Management Insider is more focused on providing news and information for the multi-family industry, but many of the articles and information are relevant to other types of rental properties.
The Property Management section of the site is updated about once or twice a week, and includes information such as landscaping for apartment properties, how to get your property management career started, resident retention, and whether your rental property should be smoke free.
The site also has useful sections on:
Multi-Family Research: where are the growth markets?
Revenue and Pricing: should you increase your rental rates?
Expense Management: how to reduce energy and utilities bills, high cost of allowing smoking, should you require renters insurance?
Apartment Marketing: how can you use the Internet to market your business and rental properties?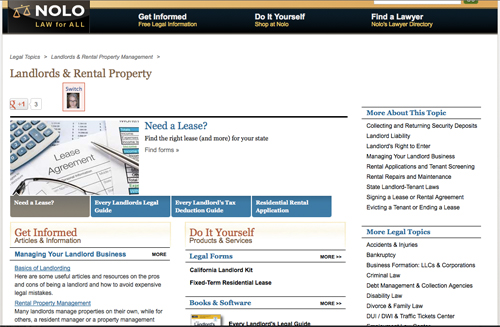 Nolo.com is a great how-to and legal resource for landlords and tenants, as well as property managers. I have used the nolo.com site several times for personal and business use and have always found the articles to be well-written and informative. The website has a whole section dedicated to Landlords and Rental Property, and covers topics such as:
Managing a landlord business
Lease and rental agreements
Eviction procedures
Termination of leases
Repairs and maintenance
Landlord Liability
Nolo even has a chart of landlord tenant statutes by state (although it would be great if the statute references would hyperlink to the actual statutes).
As with most websites, there is a marketing angle, so be prepared to be tempted to buy a nolo.com publication. I've never actually bought one before, but I would anticipate that anything nolo.com produces has some good advice.
The Zillow for Pros Blog is definitely one of the big fish websites in rental real estate. The blog includes articles on landlord tenant rights issues, tenant retention, renters insurance, running a property management business, property maintenance, internet marketing, current events, and more.
Finally, we thought we'd give you an example of a good property management company website. The First Light Property Management website may not be the most aesthetically pleasing one of those we've listed, but it's packed with useful information that more than makes up for the brown and yellow color scheme.
Property owners, tenants, applicants will find a number of resources available online. Property owner clients have the ability to generate financial, maintenance, tenant, and banking reports. The company's property management services–which include both property management and home owner association management–are described clearly. Properties available for rent are also listed. The FAQs and Frequently Solved Problems sections contain answers to common questions and set up expectations for how you will be treated as a client.
Although First Light's blog isn't updated super-frequently, the blog posts are on practical and helpful subjects, and they're easy to read. Topics include how to make your rental property stand out, fireplace safety, and pest control. Perhaps the most useful part of the blog is the Twitter feed coming from Trevor Henson, one of the owners. Mr. Henson's feed posts are always on a property management topic–he doesn't waste space with esoteric and unrelated information, which I, for one, appreciate.
Runner Up:
The 50 Interviews Blog might have made the list for its frequent and useful blog updates, but their webpages loaded too slowly. I'd love to see them figure out a way to speed things up.
Do you have any favorite property management websites? We'd love to hear about them. Let us know by leaving a comment here, or by tweeting or commenting on Twitter and Facebook.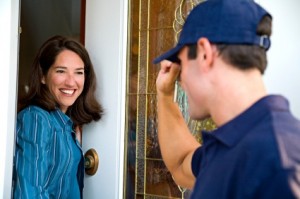 By Tracey March
A good tenant is your best asset, and as a landlord, retaining good tenants should be one of your biggest priorities. The good news is that keeping great renters isn't too hard if you know what to do. Here are ten things you must do to keep your good tenants happy enough to stay put!
1. Respond quickly to complaints about noise or reports of criminal activity, such as drug dealing.
If you have specific rules about noise, enforce them. If you are aware of any crimes taking place on your rental property, take action immediately. Evict drug dealers; consult your attorney if you need help, or consider hiring a property management company that includes evictions in its services. If drug dealing is happening on a nearby property that is not owned by you, work with neighbors, the property owner, and the police.
2. Schedule maintenance and repairs at times convenient to your tenants, and let them know in advance.
Minimize the impact of repairs and maintenance by scheduling them at the times your renters are least likely to be around, typically between 9 and 5, Monday through Friday. Let your tenants know in advance when repair work is being done, and why. Consider the safety and security of your tenants while the work is taking place (for example, if a tenant's parking spot will be unavailable during repairs, provide another). After the work is finished, send a thank you note.
3. Provide designated parking spots and enforce parking rules.
Having a parking spot with a short walking distance to home is very important for many tenants. Assign parking spots and enforce parking rules. Send warning letters to tenants who break the rules and have their cars towed if they ignore your warning. Also, make sure you have well-marked and sufficient guest parking.
4. Follow through on repair requests and other commitments. 

It's simple: do what you say you'll do. Recognize that all tenants want their repairs handled promptly, efficiently, and predictably. And remember that many tenants are "renters by choice". They prefer to rent rather than own partly because they want someone else to be responsible for repairs. Have a repair and maintenance process that helps you consistently meet or exceed tenant expectations.
5. Give your tenants advance notice of upcoming inconveniences that you're aware of.
Warn tenants about unexpected inconveniences that will be taking place near their home. If you're aware of upcoming road closures or a planned power outage, consider sending out a newsletter, email, or a quick text message informing your tenants, so they have an opportunity to prepare or change their plans. You can also keep tenants updated using a Facebook or Twitter account.
6. Understand that your tenants want to feel safe at home.
Make sure that any outdoor areas used by tenants at night (such as a parking areas, paths, and entries) are well-lit. Keep foliage trimmed, and fences low. Stay on top of repairs. Arrange for a safety and security survey a couple of times a year, and let your tenants know when you've made improvements. Also consider giving your tenants some safety guidelines when they move in.
7. Make sure all of your tenants follow the House Rules.
Good tenants are good neighbors. In return, they want the same consideration. They will follow the rules you have developed for your rental property, as long as they are reasonable. All of your tenants should read and sign a copy of your rules when they execute the lease. Explain to your tenants that the rules will be enforced. Consider eviction for serious violations.
8. Consider allowing pets; and if you do allow pets, make sure owners clean up after them!
Tenant retention has been shown to improve if you allow pets, and certainly there are some great tenants out there who are also animal lovers. If you do allow tenants to keep pets, require them to clean up after them in the lease and require them to keep them on a leash when outside the rental unit. Provide "doggy bags" and garbage cans close by. If any tenants are not complying with your pet policy, issue a written warning. If that doesn't work, ask them to remove the pet from the rental. Also consider this company–PooPrints. They are the CSI of dog poop for property managers, detecting which pooches are dropping bombs.
9. Be polite, courteous, and professional.
Recognize that being a landlord requires you to have great customer service skills. Never complain about your job or personal life. When the phone rings and the call is from a tenant who is paying you thousands of dollars a year, politely ask how you can be of assistance, no matter how bad your day is going.
10. Create opportunities to appreciate your good tenants.
I have read that you have to thank someone seven times before they really feel appreciated. I'm not suggesting that you maintain a spreadsheet tracking your appreciative words, but you should say "thank you" or send thank-you cards when appropriate. Gestures such as these go a long way in making your good tenants feel welcome and appreciated.
Good tenants know they are good tenants, and they expect to be treated that way. It's worth the extra effort to keep them–they pay their rent on time, they maintain your property well, and they're generally pleasant to deal with. If you are reliable, professional, and courteous, they will be too.
Do you have any tips for good tenant relations? We'd love to hear them.