Category: Tenants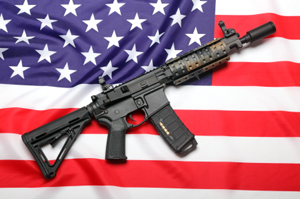 By Tracey March
Every day in our country about 289 people are shot, some deliberately and some by accident. A gun in the home is 22 times more likely to be used to kill or injure someone in a domestic murder, suicide, or accident than to be used in self-defense. (From the Brady Campaign to Prevent Gun Violence.)
Given these troubling statistics, many landlords and property managers have been wondering if their property rights allow them to limit gun ownership in their rental properties without violating the Second Amendment right to bear arms. The answer is yes. The Second Amendment is a limit on government power, not a limit on private citizens. And if a private citizen landlord wants to ban guns in his or her rental properties, there is no Second Amendment violation.
Gun owners who are told they can no longer keep their guns may claim they are being discriminated against, but they will find no support in fair housing laws as gun owners are not considered a protected class under those rules.
However, if you do want to limit or prohibit firearms on your rental property, implementing and enforcing those policies could be difficult. Landlord tenant law requires you to wait until the end of each tenant's lease and include the limit or ban in the new lease or in a set of House Rules that your tenants sign when they renew.
And what if you suspect your tenants are keeping a firearm in a rental unit, in violation of your established policy? You might have a hard time verifying that a gun is being stored on the premises because state privacy laws may prevent you from doing an inspection. However, if you do have proof of a violation, and your tenants have agreed in the lease to abide by your policy, you can initiate an eviction.
Finally, a limited number of states, like Minnesota, have enacted laws that prohibit landlords from limiting tenants from owning firearms, so if you are thinking about limiting or banning firearms on your rental property, make sure that doing so won't violate your state's laws.
As always, the information provided here is just that–it is for informational purposes only and is not legal advice. If you have any particular questions or issues, please consult an attorney.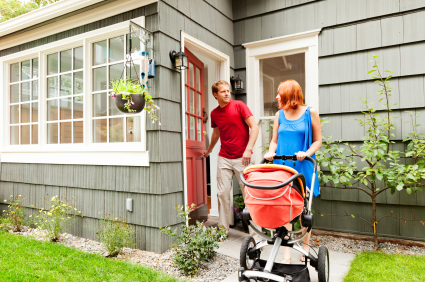 By Tracey March
There are only a few circumstances in which a landlord may enter an occupied rental property, and one of them is to show the property to a prospective tenant or buyer, as long as any notice requirements are met.
However, there are a few things to consider when selling a rental home that has tenants living in it.
First, decide if you want to wait until the property is vacant. Some buyers prefer to see an empty property, and it's easier for you to schedule showings and make the unit presentable if you don't have a renter. However, some investment buyers prefer to buy property that already has a tenant so they can receive rental income immediately. So you have to determine which buyer you're marketing to.
Second, if you decide to list and show your rental home while it has tenants, you need to consider them. If they have no idea you're planning on selling the place, it's likely they'll feel somewhat put out. If that's the case, they may not be too motivated to spruce the place up for showings, especially if they think they'll have to leave the rental sooner than they planned. Let them know that they have the right to stay until the end of the their lease, regardless of who owns the property, provided that they comply with the lease agreement. After that, whether or not they remain is up to the new owner.
If you know in advance that you're going to sell your rental think about disclosing your plans to incoming tenants. Consider making the lease month-to-month after the planned listing date to give the eventual buyer flexibility. Also consider stating in the lease that the tenants agree to give realtors full access to the property for showings and other listing-related activity, with proper notice.
Related: Top Five Reasons Renters Gripe
Do you have any suggestions for smooth showings with renters in place?
As always, the information provided here is just that–it is for informational purposes only and is not legal advice. If you have any particular questions or issues, please consult an attorney.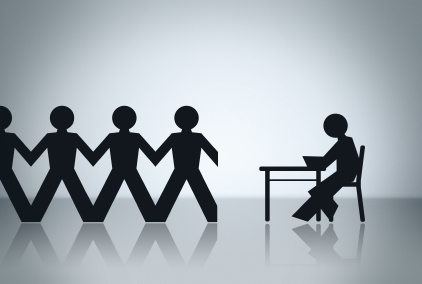 By Tracey March
Tenant screening is the way you find quality renters, which are critical to your success as a property investor, manager and landlord. This applies to single family rental units as well as massive apartment complexes. But in addition to protecting your income, there are legal ramifications to tenant screening. Below are two things to consider when screening tenants, so that you keep your rentals occupied with great tenants and yourself out of court.
1. Be consistent
A systematic and comprehensive screening process that you apply objectively to every applicant will protect you if someone ever claims that you have violated the Fair Housing Act. A process will also help you filter out bad renters. Decide what your minimum qualifications for prospective tenants will be as well as the information you will require of them and request that data in your lease application. Lease applications, at minimum, should include:
Employment, income, credit history
Social security and drivers' license numbers
Evictions, bankruptcies
Landlord references
Several rental application forms are available online at websites such as tenantdata.com and e-renter.com.
Landlords should know that filing discrimination claims for renters who feel they've been discriminated against has recently become a lot easier. The Department of Housing and Urban Development just released an app that lets users file complaints from their smartphones.
2. Be transparent
Make sure that all applicants know the monthly rental amount, lease term, whether pets and smoking are allowed, their obligations for outdoor maintenance, and other relevant information. Put any "house rules" you may have and other requirements in a disclosure document and have potential renters sign it before their lease begins. This paper trail will protect you should a renter complain of unfair treatment down the line.
It's also a good idea to be firm about what you're looking for from tenants. For example, if you are not willing to negotiate on, say, price hold fast to that conviction and treat all potential tenants the same.
Do you use any special techniques to screen tenants? Have you ever been concerned that you might be acting outside national and local fair housing laws?
As always, this article is for informational purposes only and not for the purpose of providing legal advice. You should contact your attorney to obtain advice with respect to any particular issue or problem.