Contacting Property Manager...
4 Tier Realty & Property Management

5105 E. Los Angeles Ave.
Suite 206
Simi Valley, CA 93063

Types of Properties We Manage:

- Single Home/condo (up to $300K)
- Single Home/condo ($300 to $500K)
- Single Home/condo ($500K to $1M)
- Single Home/condo (over $1M)
- Multi-Family (2-4 units)
- Multi-Family (5 -19 units)
- Multi-Family (20-99 units)

4 Tier Realty and Property Management is proud to be known as one of the top property management companies in Northern Los Angeles County and Southern Ventura County. Over 20 years in the industry has given us the experience and knowledge necessary to take your investment properties to the next level.
Why Choose Us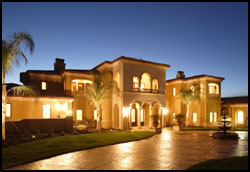 We have over 20 years of experience in property management and leasing of single and multi-family residential properties.
We are one of the few property management companies in our service area that have the Property Management Certification (PMC).
No up-front fees whatsoever! No Set-up Fee, no Sign-up Fee, no Start-up fee, no Marketing Fee! We do not get paid anything until we lease your property.
We will guarantee a tenant for a year! If a tenant we have Leased your property to moves out during the first year of their Lease we will re-rent your property without charging you an additional leasing fee (with a 1 year Property Management Agreement.) Contact us for details.
We only charge a management fee when the rent is paid and we do not charge a minimum fee if your property is between tenants or down for maintenance.
We have no long term Contract.
We do not have a lease renewal fee.
We will advertise your property on the MLS.
Your property will be displayed on hundreds of websites, including Google, Yahoo!, and Zillow!
We perform thorough tenant screening.
You decide how much we hold in reserve (if any) for maintenance and repairs.
You authorize any and all spending.
We do not hold your payment until the following month! You get paid the same month that the rent payment is for, along with your Monthly Statement.
We offer several levels of service to fit your needs!
We have 3 basic pricing plans:
Plan 1: Leasing and Property Management Plan (two separate fees.)
Plan 2: Monthly Rent Percentage Plan (includes both leasing and property management in one fee.)
Plan 3: Leasing Plan (for those who do not need property management.)
Skills
In addition to property management we are also skilled in marketing, advertising, leasing, and maintenance and repairs.
Licenses and Certifications
Real Estate Broker License (CalBRE License #01949535)
Property Management Certification (PMC)
General Contractors License (License #934519)
At 4 Tier Realty and Property Management we believe that being an effective property manager is not limited to handling the day to day operations of your rental properties. One of our most important duties is to help our owners maximize the return on their investment properties. Whether you need full service property management or simply need help with leasing, our team is the one to call. Our property managers, maintenance technicians, accountants, and other industry professionals stand ready to help. Pair that with our simple and cost-effective fee structure and we are confident that you will see why 4 Tier Realty & Property Management is considered a leader in the area.
As Always, Many Great References Available Upon Request!