Contacting Property Manager...
A&M Property Management, Inc

1999 S. Bascom Ave #700
Campbell, CA 95008

Types of Properties We Manage:

- Single Home/condo (up to $300K)
- Single Home/condo ($300 to $500K)
- Single Home/condo ($500K to $1M)
- Single Home/condo (over $1M)
- Multi-Family (2-4 units)
- Multi-Family (5 -19 units)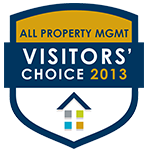 Thank you for your interest in A&M Property Management, Inc. A&M Property Management, Inc is proud to offer most complete and professional services available today. Our main goal is to protect your investment and maximize the potential of that property.
We are proud to say that we would manage your property as we would one of our own. Owners are always involved in all the decisions regarding maintenance, improvements and tenant issues. We would like to take away the burden of managing your own property, but not take away your control. As with any successful business we are dedicated to earning your trust and respect.
We are available 24 hours a day for emergencies, and could be easily contacted for any other problems during and after our working hours. Owners have a choice of handling repairs themselves or using any of the contractors they choose, if they have no preference we can suggest many skillful and licensed contractors to handle all your maintenance needs.
A&M Property Management, Inc is a full service property management company. We provide all the services you need to make and keep your income property a success.
SERVICES
Advertising
We use various media to advertise your property for rent/lease. Free local newspapers, online ads, window signs, San Jose Mercury News ads and other places of advertisement are used to attract most qualified prospective tenants for your property.
Tenant Screening
We do our best to make sure that the tenant will take care of your home and pay the rent on time. We screen each prospective tenant prior to occupancy. Not only do we obtain a credit report on each individual, we also check with past landlords and verify employment prior to occupancy.
While it's important for us to keep your property occupied, experience shows that it is more important to be selective in a process of choosing a tenant. In the long run you will benefit because your tenant will probably stay longer and take better care of your investment.
Move In & Move Out Inspections
Inspections of each unit are done before the new tenants move in, small repairs that are needed are noted and are completed promptly also any existing normal wear is noted. When the tenant moves out another inspection is completed. Any repairs deemed to be the occupants responsibility are completed and deducted from the security deposit. The property is then cleaned and painted, if necessary, and made ready for the next renter.
Rents
Rents are due on the first of the month and delinquent after the fifth. We make every reasonable attempt to cooperate with a good occupant, to insure rental payment. Should an occupant become delinquent, our procedure is set by law to complete the eviction process.
Property Inspections
Regular drive-by inspections are conducted, if any negligence of the property is noticed tenants receive a notice of inspection and interior of the property is assessed.
Repairs
We offer the flexibility of using your choice of professionals or to use our licensed and bonded team selected for responsiveness, quality of work, and cost efficiency.
Financial Services
Easy to understand monthly financial statements are generated each month for you. Our service includes paying the expenses for your property, if you chose us to. This can include mortgage payment, insurance payments, homeowner dues, real estate taxes, etc. These payments are deducted from the rent collected.