Contacting Property Manager...
Alarca Property Management

249 Williamson Road
Ste B102
Mooresville, NC 28117

Types of Properties We Manage:

- Single Home/condo (up to $300K)
- Single Home/condo ($300 to $500K)
- Single Home/condo ($500K to $1M)
- Single Home/condo (over $1M)
- Multi-Family (2-4 units)
- Multi-Family (5 -19 units)
- Multi-Family (20-99 units)
- Multi-Family (100+ units)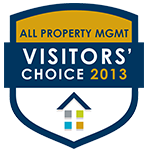 "Alarca is so confident that you will be extremely satisfied with our services that we offer a NO RISK MONEY BACK GUARANTEE."
Alarca's Advisor's have to prove themselves to you every single month because they know that if you're not 100% satisfied at any time you may cancel your contract. If it happens during the first 90 days, well refund all of the monthly fees we've collected.
How can we make such an offer?
Residential property management is our core business and we are confident that should you choose Alarca, you'll stay with us (over 95% of our clients do!). We cater specifically to property owners and investors who don't want to manage their properties themselves. We handle every aspect of managing your home and our processes and systems have been designed exclusively for maximizing your revenue and minimizing your costs. For example, our proprietary systems and processes allow us to pay attention to all the details for as little as $59 per month per property.
Fast Tenant Placement and Six Month Tenant Guarantee
It is pretty easy to fill a home quickly with a low quality tenant. Alarca's Advisor's, however, find quality tenants quickly by paying attention to the details and acting quickly when potential tenants call. Were so confident in our marketing and screening methods that we guarantee our tenants for SIX MONTHS. If for any reason our tenant is in default of the lease during their first six months, we will evict the tenant and find you a new one at no additional cost.
The Details Count -Attention to detail is the difference between Alarca and
other firms. All the high-tech tools and slick marketing brochures don't matter if processes aren't in place to ensure revenue is maximized and costs are minimized. Alarca has an extensive cache of proprietary systems and procedures to ensure that nothing is missed when managing your home.
Innovative Marketing: Our marketing and showing process allows us to get our homes rented quickly - 28 days or less on average. We typically have fewer than 5% of our homes on the market, allowing our staff to fully focus on getting them leased.
Leasing: Alarca's lease has been custom created for homes and issues specific to the Charlotte area. It includes clauses for everything from bedbugs to repairs, increasing the ROI of our clients' properties compared to the standard NC lease.
Video documentation of your properties - We send you video tours of your home before move-in, regularly while occupied, and after move-out. These protect you and your investment.
Quick payment of your rent - We deposit your rent directly into your bank account quickly and at no cost to you.
Best-in-Class Maintenance - Our maintenance team is specifically trained to maintain your property and provide extra value. Our processes, checklists and systems are all designed to identify potential problems early and minimize your overall costs.
World Class Customer Service and Industry-Leading Client Retention
Contact Alarca today to see why we've attained the industry's highest client retention levels and find out how we will deliver you the highest possible return on your investment.