Contacting Property Manager...
Allied Property Management Group, Inc.

Office Locations:

1711 Worthington Road Suite 103
West Palm Beach, FL 33409

150 Davie Blvd; Suite 300
Fort Lauderdale, FL 33315

5401 South Kirkman Road; Suite 310
Orlando, FL 32819

Types of Properties We Manage:

- Single Home/condo (up to $300K)
- Single Home/condo ($300 to $500K)
- Single Home/condo ($500K to $1M)
- Single Home/condo (over $1M)
- Multi-Family (2-4 units)
- Multi-Family (5 -19 units)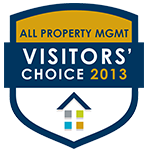 In the counties of Palm Beach, Broward, Miami-Dade, St. Lucie, Martin, Orange and Central Florida, Allied Property Management Group, Inc. Rental Management Division offers turnkey leasing and management to rental and investment property owners as well as small apartments and multi-family buildings.
Allied Property Management Group Inc.'s commitment to service excellence and industry leading use of technology offers our clients unparalleled service and value, and has made us a top choice in the markets we serve.
We are the market leader in rental unit and apartment management bringing innovation and technology to our industry. We�ve been there, and as rental owners ourselves, we bring the owner�s interests, goals and point of view to the forefront of our management concepts.
Our Services Offerings & Capabilities Include:
Marketing your property: Your property listing will be distributed to 100�s of high traffic online destinations for tenants, through our proprietary online system, at no cost to you, as well as listed in the MLS.
Tenant screening: We take the worry and anxiety out of finding a qualified tenant. We perform background checks on all applicants to include credit report, criminal history, eviction search, sex offender search, terrorist search and name verification.
Performing move in and move out inspections including condition documented through video.
Lease provision enforcement.
HOA/Condo compliance and in some instances guidance on improper association treatment.
Rent collection, including our website portal for tenants to make payments via credit card or e-check directly on our website.
Guidance on Landlord/Tenant requirements, security deposit administration, required notices and more, so don�t have to become an expert or keep up with changing laws. We handle it all!
When required, dispatch qualified vendors for service repairs.
Preparing unit quickly between tenant occupancies.
Online account activity as well as statements available 24/7 allowing you to keep up with your income and expenses rather than waiting for a monthly paper statement in the mail.
Arranging for, and negotiating lease renewals.
Providing a 24 hour emergency service line to tenants for property threatening emergencies.
Professional advice and experience; established long before the current increase in rentals units over the past few years.
Why worry about what happens in the event the tenant stops paying? In addition to our regimented monthly accounts receivable processes, we report any tenant who ends their term with a balance owing to the major credit bureaus and refer the account to a collection agency.
We work with leading law firms specializing in landlord/tenant law and evictions. We receive the lowest pricing in the industry to save you money in the unlikely event these services need to be engaged. These relationships often help us avoid these situations at no cost to the owner.
Why Do Our Clients Choose to do Business with Us & What Sets Us Apart:
Our managers and staff are constantly engaged in ongoing educational programs and pursuing additional professional property management designations.
We put people first. Although we are hired and directed by the property owner, our high ethical standards guide us through fair treatment of tenants and we find this leads to more satisfied tenants who typically stay longer, and take better care of the unit.
What we stand for: We stand for honesty, integrity and performance. This is the core of what we do and how we do it guides our operations.
A principal with over a decade of experience in the business.
We have the following licenses and accreditations: Licensed Realtors�, Certified Property Management Specialist, Certified Property Management Executive, Licensed Community Association Manager, Professional Property Management Certification, Graduate Realtor Institute, Accredited Management Specialist, Certified Manager of Community Associations as well as being members of: National Association of Residential Property Managers, numerous Realtors� Associations and Multiple Listing Services, Member of The Community Association Institute.
Our Rent-Ready Partnership Program:
Do you own a unit that wasn't left 'rent ready' by your last tenant or looking to purchase units in need of preparations,
such as appliances, painting, flooring and basic repairs to get them rent ready? Talk to us about this special program whereby you can get started with us and we make all arrangements to prepare the unit for rental with no upfront cash expenditure from you! Contact us to hear more about this great program and to find out if you qualify! There are only a limited number accommodated each month.
To discuss your unique property or investment plan and to learn more about how we can make your investment less stressful and more profitable, click �Free Instant Quote� and we will be in touch with you quickly!