Contacting Property Manager...
Angel Property Management & Real Estate

6635 West Commercial Blvd.
#200
Tamarac, FL 33319

Types of Properties We Manage:

- Single Home/condo (up to $300K)
- Single Home/condo ($300 to $500K)
- Single Home/condo ($500K to $1M)
- Single Home/condo (over $1M)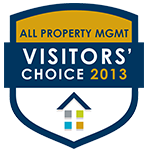 Angel Property Management & Real Estate
WHO ARE WE?
Angel Property Management & Real Estate (also known as Angel) is a full service property management company that specializes in managing rental properties, vacation properties, and associations across Broward County, so we are certain that we can help you. Each property brings unique and different challenges. However, our job is to handle all of the headaches that arise so that you don't have to. Our commitment to excellence and customer satisfaction is what sets us apart.
Our Customer Commitment
Angel is committed to not just meet your expectations, but our goal is to far surpass them in every aspect. Because communication with our clients is first and foremost, we always keep you informed on the status of your property. You can be involved as much or as little as you want to be. If you are looking for a different property management experience, look no further.

WE ARE EXPERTS AT...
We know property management, so if you need help you've come to the right place.
Rental Properties
Some of the services that Angel provides include, but are not limited to, screening prospective tenants, performing detailed inspections of the property before move-in and upon move-out, taking care of all of the tenant issues that arise, managing repairs and property turnovers, 24/7 availability to your clients and our tenants, sending you detailed monthly financial reports, and more.
Vacation Rentals
Our clients are looking for properties on or near the beach in the Miami and Fort Lauderdale area. If you have a property in those areas that you are interested in renting on a short or long term basis Contact Us to see how we can help you.
Association Management
We manage all types of HOAs and Condominium Associations. No community is too big or too small. Contact Us to receive a proposal for your community.