Contacting Property Manager...
APG Properties
675 N. Euclid Street #532
Anaheim, CA 92801
Types of Properties We Manage:
- Single Home/condo (up to $300K)
- Single Home/condo ($300 to $500K)
- Single Home/condo ($500K to $1M)
- Multi-Family (2-4 units)
- Multi-Family (5 -19 units)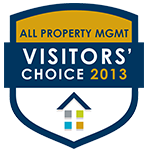 APG Properties
offers residential property management services in Orange County, San Diego, and Southern California. Our real property management experts specialize in investor's portfolios containing residential units of Single Family Homes, Townhomes, and Condos, as well as Apartment complexes and multi-unit properties throughout Orange County, San Diego, and Southern California.
Are you looking:
for a professional property management company?
for residential property management services in Orange County, San Diego and Southern California?
to bring your income / rental investment properties online?
to lease/ rent a property and need help?
for a low cost, reliable maintenance program?
to increase your rent by updating / upgrading units?
to start investing in real estate but do not know where to begin?
Then look no further, APG will provide you with Property Convenience making owning property easy!
APG Properties strives to be the leader in Income / Rental Property Management for Orange County, San Diego, and Southern California. With our low property management expenses, APG Properties is the right professional property management company to manage all your income property needs
APG Property Management Services
At APG Properties, income property management and leasing is our focus. We provide exceptional service to Southern California for multi-family properties, single-family properties, condos, and townhomes in the Orange County, San Deigo, and Riverside County property management areas.
If you are looking for professional Orange County property management look no further! We provide full Property Management Services including marketing, tenant management screening, leasing, property maintenance services, accounting, and unit remodeling / updating.
APG Properties team members have been servicing OC investment properties since 2005. APG clients range from in-state investors with multi-sites and units to out-of-state investors with one unit. Our Orange County property management team realizes your property is a valuable investment and manages your property as if it were our own.
Below are our Orange County, San Diego, and Riverside property management services. What makes APG Properties stand out in the Orange County and Southern California property management field is our ability to bring your rental portfolio online. At APG Properties we can help a one-unit owner have a web presence or create a multi-family community web portal allowing 24/7 vacancy advertising while allowing existing tenants to interact with management.
We have a solution, a proven system designed to keep your residents happy while maximizing their rents and minimizing your expenses. We see to it that they comply with all aspects of a legal and binding rental agreement. Our cost-effective system features:
Rent is received on time or late charges are collected.
Renewing existing leases at current or above market rents.
Provide 24-hour, 365 day-per-year emergency service.
Maintenance by qualified sub-contractors at greatly reduced rates.
Inspection, guidance, and resident compliance with move-out cleaning instructions.
Issuance of detailed monthly quarterly or and annual statements.
Representing owner in court if needed.
Advertising, screening, and preparing all paperwork for the leasing of your property.
Show units days / evenings / weekends.