Contacting Property Manager...
Atlas Property Management
540 E. Pennsylvania Ave
Suite 101
Fort Washington, PA 19034
Types of Properties We Manage:
- Single Home/condo (up to $300K)
- Single Home/condo ($300 to $500K)
- Single Home/condo ($500K to $1M)
- Single Home/condo (over $1M)
- Multi-Family (2-4 units)
- Multi-Family (5 -19 units)
- Multi-Family (20-99 units)
- Multi-Family (100+ units)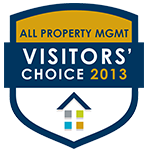 Atlas Property Management is the premier source for property management, tenant placement and consulting services in the Philadelphia market. We use our extensive investment experience to provide the highest level of property management excellence at the very best price. Our goal is to communicate with our clients and to provide them with service they tend not to believe. We focus on growing relationships with the objective of building long term wealth for our investors.
Services
PROPERTY MANAGEMENT
Sick an tired of dealing with tenants, fielding phone maintenance calls or placing a tenant? Our property management is completely hands off for property owners. From applying for licenses and permits, screening and finding tenants, collecting rents, taking maintenance calls to completing evictions, we can handle it all. You simply need to open your mail every month for the statement and check. Our services are completely comprehensive. Contact us for more details.
TENANT PLACEMENT
Do you manage your own properties, but just want help finding a tenant? We can do that! We'll market your property, show the rental to prospects and complete all the necessary background checks to make sure you'll get paid. Contact us if you are interested in our services.
PROPERTY MAINTENANCE
As part of our management package we provide handy-man services at cost. You will receive a copy of the original invoice from our contractor any time minor repairs are completed. No headaches. No problems. Never over pay.
PROPERTY REPAIRS
A tenant just trashed your house. Now you have a vacant property and repairs that need to be completed before you can get another tenant in the house. We can fix that. Our team of contractors will swarm to the property, get the work done and work with your insurance company to ensure the property is ready to rent immediately.
PROJECT MANAGEMENT
We buy houses on a monthly basis and always have rehabs in process. If you have a rehab project that you need completed, we can help. Our experienced, licensed contractors do great work and their process is the best in the business. Save money and save the headaches. This is a great option for new or inexperienced investors.