Contacting Property Manager...
B & B Management Group, LLC

3003 Lakeland Cove
Ste F

Jackson, MS 39232

Types of Properties We Manage:

- Multi-Family (20-99 units)
- Multi-Family (100+ units)

B & B Management Group is a third party property organization specializing in multifamily assets. We are dedicated to providing the highest quality of professional management services. Our staff is equipped, and trained to handle every aspect of managing apartment buildings and solving problems that may occur from time to time.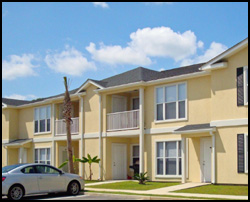 Our corporate team members are on the ground on a daily basis working with managers and residents to stay abreast of market trends as they happen. This "hands on" approach sets us apart from other property management companies.
Management Services
As an apartment owner, you want a property management team that is proactive and focused on maintaining the highest possible occupancy levels in your buildings while controlling expenses. B & B Management Group is the team you are looking for. Our focused professional management team will help to achieve maximum cash flow and value of your asset.
B & B Management Group's experienced management professionals create value through day-to-day supervision and long-term strategic planning. We analyze market trends through independent market research at the ground level to determine how to effectively position a property within a given market. We also develop custom marketing, leasing and management strategies to maximize value for owners.
Your trust is paramount to us. As a property owner, you need to have faith that your property is being managed perfectly, across the board, including accounting, education, marketing, maintenance, and risk management.
Contact us today!