Contacting Property Manager...
Black Diamond Management

7901 Oakport Street
Suite 2450
Oakland, CA 94621

Types of Properties We Manage:

- Single Home/condo (up to $300K)
- Single Home/condo ($300 to $500K)
- Single Home/condo ($500K to $1M)
- Single Home/condo (over $1M)
- Multi-Family (2-4 units)
- Vacation (1-2 units)
- Vacation (3+ units)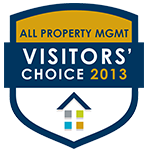 Our Philosophy
Black Diamond Holdings is committed to utilizing our knowledge of business and industry for our client's benefit. Our professionals dedicate themselves to finding the right loan program for the client. We are committed to customer service excellence and the promise of going the extra mile so that one's dream of homeownership becomes a reality
As one of Northern California's fastest growing mortgage firms, Black Diamond offers its clients a vast array of options to help meet their individual requirements.
All we ask is to give us 10% of your trust, and we will earn the rest.
Our Mission
Create an ever lasting relationship with our clients. To make them partners for not just the short term but the long-term based on trust, respect and integrity. We aim to discover our client's needs and help build a path to meet those needs. We work hard and take time to understand your financial situation, values, goals and objectives.
Our goal is for you to have a STRESS-FREE investment! Owning a rental property can be hard work. There is a lot of time involved in finding good tenants & keeping up with rents, maintenance, inspections, etc. Keeping the tenant happy while keeping all expenses as low as possible for you.
Contact us today for a free quote!