Contacting Property Manager...
Blue Sapphire Homes

3527 Mt. Diablo Blvd. #224
Lafayette, CA 94549

Types of Properties We Manage:

- Single Home/condo (up to $300K)
- Single Home/condo ($300 to $500K)
- Single Home/condo ($500K to $1M)
- Multi-Family (2-4 units)
- Multi-Family (5 -19 units)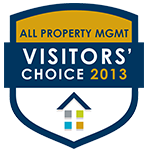 Blue Sapphire Homes is experience that works. We have a committed customer focus, proven results and we provide expert representation.
We manage residential, duplexes, commercial, and up to 15 unit apartment complexes.
Monthly Management Services
Develop a list of features and benefits of your property to use in advertising
Advertise through the Multiple Listing Service of Realtors (if permitted) and advertise through local newspapers
Update you with any changes in the market conditions in your area
Suggest any advice for changes to your property to make it more marketable/attractive to tenants
You have the option of receiving the rent.
Arrange and accompany showings of your property to prospective tenants
Screen prospective tenants (credit, professional and personal background checks as warranted)
Represent you to help negotiate the best possible price and terms
Collect security deposits and rents
Complete move-in/move-out inspection of property
Pictures/videos of property
No monthly management fee paid until tenant or lease is in place.
Mailing of your check accompanied by a detailed monthly statement.
Arrange minor/emergency repairs and maintenance
Occasionally inspect the property inside and out and suggest maintenance repairs
Disburse security deposits after tenant departure
Rebate to owner. Which means if the tenant uses Blue Sapphire Homes to purchase a home. We give you 10% of our commission (Visa Gift Card), plus we will find you a new tenant at no charge to you. If you choose to sell your property we will be offing a 4% listing fee instead of the industry standard of 5% to 6%.
We charge a flat fee each month for all of the above management services.
One-time Rental Service
If you prefer to handle the day-to-day management of your property yourself but you do not have the time or availability to market and show your property we offer a one time rental service which includes the following:
Viewing and showing of your property
Credit screening
Execute rental/lease agreement
Conduct move-in inspection of the property
Collect first months rent & Security Deposits up-front
Recommend required maintenance
Turn over original document and funds to you
We then turn the day-to-day management back over to you.
Our fee for this service is 5% of one year's rental income for leases of 9-12 months, or half of one month's rental income on leases of 8 months or less.
Tenant Screening Service
As one of our management services you may prefer to show your own rental property and pick your own tenant. If you would like some added assurance that the tenant you select is thoroughly screened, qualified and verified, this is the right service for you. We will provide you with the following services:
Verify information on application
Run a credit report
Verify job/income
Interview current and past landlord
Execute rental/lease agreement
Supply the owner with a copy of new Lease
All this information is given to you to help you make an informed decision as to whether or not you should rent to a new prospective tenant. Our fee for this program for our non-management accounts is $175.00 for up to two prospective tenants.