Contacting Property Manager...
Brink Property Management

Office Locations:

Offices in Seattle and Bellevue
Seattle/Bellevue, WA 98004

222 Etruria St #210
Seattle, WA 98109

11555 SE 8th St #130
Bellevue, WA 98004

Types of Properties We Manage:

- Single Home/condo (up to $300K)
- Single Home/condo ($300 to $500K)
- Single Home/condo ($500K to $1M)
- Single Home/condo (over $1M)
- Multi-Family (2-4 units)
- Multi-Family (5 -19 units)
- Multi-Family (20-99 units)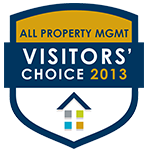 Our Mission
BRINK strives to provide the most Professional, effective, accurate and efficient property management service available. We have a company wide commitment to maximize the long term profitability for our owners, while maintaining quality housing for our tenants.
About Us
BRINK Property Management and our Team of licensed Professional Property Managers provide Full service Property Management Services including Property Management Leasing Services to Owners of Rental Homes, Rental Houses, Individual Rental Condominiums, Rental Apartments as well as Condominium and Homeowner Associations.
We offer our superior Property Management service to protect your investment in the Greater Seattle area with our territory extending North to Everett, South to Tacoma, East to North Bend and all cities between.
Today owners require a wide range of Property Management Services depending upon the property and market conditions. BRINK provides comprehensive Property Management programs or selected Property Management services to meet specific needs of each client, giving each property individualized attention during every phase of our Property Management.
In order to maximize the pool of available tenants, BRINK maintains membership in the Northwest Multiple Listing Association and cooperates with local brokers. In addition BRINK maintains membership in the National Association of Residential Property Managers. This gives us access to over 14000 real estate professionals locally as well as over 1600 property managers nationwide, which facilitates a tremendous relocation and referral network.
All BRINK Property Managers are licensed professionals, with solid experience in residential real estate management and leasing transactions. Our Property Management fees are very reasonable, and we offer special rates for owners of multiple properties.
Our Leasing Services
Establish Market Rent: Conduct a Comparative Market Analysis in order to determine a suggested Market Rent.
Advertising: We advertise extensively on the internet with your property appearing on at least 9 different web sites.
Showing: Our leasing agents show properties 7 days a week.
Applications and Screening: All applicants are screened for credit, employment, rental, criminal and eviction history.
Documentation: A comprehensive lease agreement is prepared for each tenancy.
Move In: A detailed Move In Condition Report is prepared for the Tenant to sign prior to possession being granted.
Our Property Management Services
Collect Rent: Tenants can pay rent online, via mail or directly to our office. Rents are due on the first and considered late after the 5th, at which time late fees are assessed. In the unlikely event that a Tenant is unable to pay rent, and an eviction is necessary, BRINK manages this process for you.
Maintenance Requests: A well maintained property not only enjoys a greater value but it also promotes Tenant loyalty and therefore reduced turnover costs. Tenants contact BRINK directly for all maintenance requests and we coordinate with the Vendors and Tenants to ensure appropriate handling. In the event of major maintenance and repair items, BRINK will provide multiple bids for your review and approval. In the event of an after hours emergency, we have a 24 hour maintenance line for the Tenants to contact us.
Pay Bills: BRINK pays all maintenance invoices as well as recurring payments, where applicable, such as mortgages etc.
Full Record Keeping: Full accounting records are maintained for all properties including General Ledger, Tenant Ledgers, Maintenance Ledgers and Owner Ledgers, Cash Ledgers and more.
Regular Statements: Statements, together with copies of invoices, are prepared and sent out on a monthly basis. An annual end of year statement is also provided.
Disbursements: Monthly financial disbursements are made to property Owners either by check or direct deposit.
Maintenance Reviews: Written Maintenance Reviews/Recommendations are prepared on each property on regular basis.
Lease Enforcement: Terms of the Lease are enforced in a fair and professional manner.
Lease Renewals: Prior to Leases expiring, we contact you to review New Lease Terms. Renewal agreements are then negotiated and executed with the Tenants.
Move Out and Turn: Marketing is started as soon as we receive notice from the Tenant and your instructions. When the Tenant vacates, a written Move Out Condition Report is prepared and compared to the Move In Condition report. The Tenant is held responsible for any damages and BRINK co-ordinates all turnover maintenance, and Security Deposit accounting
Our Association Management Services
BRINK is a member of CAI, the Community Associations Institute, maintaining the professionalism, high standards and up to the minute information and networking updates provided to our Association Management staff.
All BRINK account managers have solid experience in residential real estate management and our management fees are very reasonable.
Utilizing our service brings the following:
Comprehensive expertise and knowledge of local Association laws.
Detailed records and accounting reports.
Professional relationship with Owners.
Client dues collections.
Services Include:
Billing and Collection of Homeowner Dues.
Issuing late notices and file liens for unpaid dues.
Process and pay Association bills.
Maintain and reconcile Association checking account.
Provide the board with monthly financial statements.
Prepare annual budget.
Send out notices and attend annual Homeowners Meetings.
Attend Association Board Meetings.
Assist Board with Enforcement of CC&R's.
Regular inspections of the property.
Arrange and supervise maintenance work.
And more.